Southern Pines Mayor David McNeill will not seek re-election this fall. He announced his decision on Tuesday, and said he looks forward to serving out the remainder of his second term before stepping down.
"It has been a tremendous honor and privilege to serve as Mayor. Since my election to Council in 2009, I have had the opportunity to meet and work with the many citizens who contribute in making Southern Pines vibrant and a great place to live," said McNeill.
The town of Southern Pines is in good shape financially, he added, and progress has been made in all departments during his tenure, including improved town facilities, two new schools under construction, several road-building projects, and good intergovernmental cooperation between Southern Pines, Aberdeen, Pinehurst and Moore County.
He announced his decision this week to provide ample time for others to consider filing for election before the deadline this summer.
"Now is the right time. Things are good," he said. "I've been fortunate to have a great council work with. They are very involved and very informed."
Prior to running for office, McNeill retired with 31 years of experience working in county government. He was the Moore County manager from 1987 until 2002, and was subsequently hired as a deputy county manager in Guilford County where he was later promoted to manager. He served in that role until late 2008.
The following year he ran for a seat on the Southern Pines Town Council, collecting the highest tally of votes in that election cycle.
In 2011, Southern Pines voters came out strong again for McNeill when he ran for his first term as mayor. He ran unopposed to secure another term as the town's mayor in 2015.
"I have enjoyed being Mayor. Things are good and I think two terms is enough. This opens the opportunity for new people to come in with new ideas," McNeill said. "And it allows me the chance to explore other opportunities and spend more time with the grandkids."
"It is time to pass the gavel on to someone else," he added.
Aberdeen Mayor Robbie Farrell described McNeill as the quintessential mayor.
"What a great guy and gentleman. He doesn't say a lot, but when he does you need to listen," said Farrell. "David is a quiet guy who works behind the scenes and gets a lot done. He is so well respected everywhere he goes."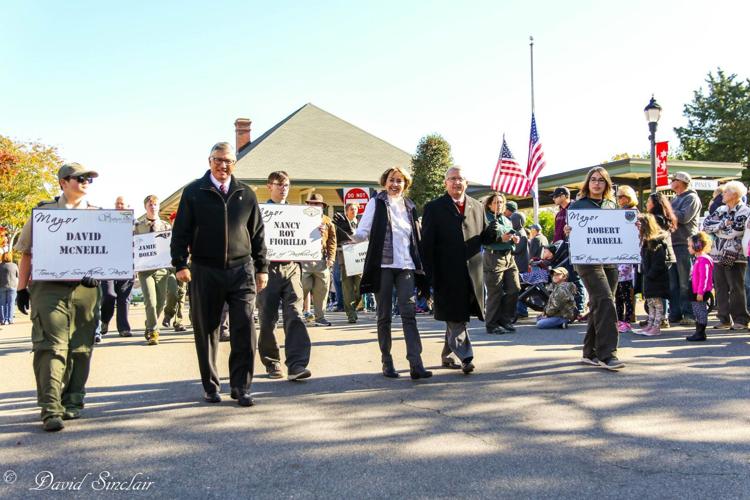 In particular, he noted their work together on major issues including new elementary schools now underway in both Southern Pines and Aberdeen and the U.S. 1/15-501 "super street" project. Construction on the $27.8 million highway corridor improvement is set to begin in 2020 and is anticipated to take 2.5 years.
"Years ago when the previous school board and superintendent started looking into creating new schools, I didn't know David that well but we clicked right away. The first thing that came to both our minds was "it's about time," Farrel said. "This is close to his heart and is close to my heart."
"His ability to talk about this issue and his support is why we have gotten to where we can say, "Job, well done," he added. "I will miss him in his role of mayor. He has been quite a presence and has enhanced the town of Southern Pines for all of us."
Farrell has not yet announced whether he will another term as mayor of Aberdeen. This year's election is the final two-year cycle, following the town's adoption of a four-year mayoral term beginning in 2021.
Pinehurst Mayor Nancy Roy Fiorillo has indicated that she will not seek re-election this fall, and said she wishes McNeill well.
"I am very sorry to see that he is retiring, though I understand why," she said. "David has so much to give to local government -- his common sense and practical experience. Some people don't understand how time consuming this role can be, but it is also very rewarding."
In addition to serving on the Southern Pines Town Council, McNeill was also elected to the North Carolina League of Municipalities board of directors in 2013. He has also served the Southern Pines Sister City Committee, Moore County Land Use Plan Update Committee, North Carolina State Capitol Foundation, Moore County Partners in Progress, and the Southern Pines Rotary Club.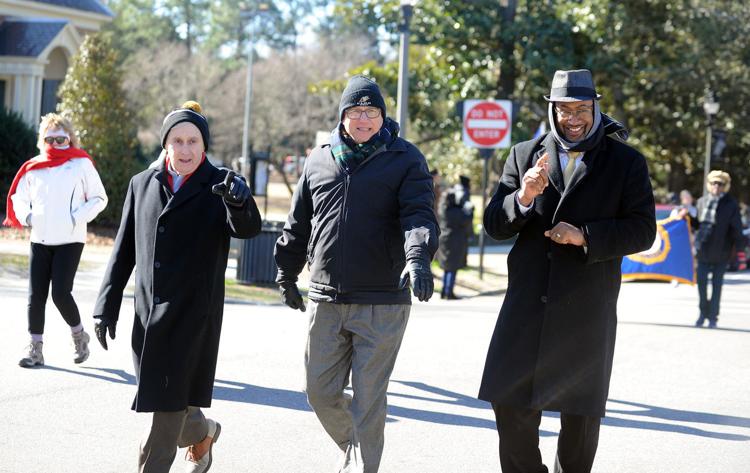 Southern Pines Town Manager Reagan Parsons said it has been an honor and pleasure to work under McNeill's leadership.
"He has served honorably and his tenure has represented a continuance of the long history of exceptional individuals to hold the Office of Mayor in Southern Pines," Parsons said. "I have particularly appreciated his skills and abilities in presiding over public meetings, tireless enthusiasm for both the history and potential future of the community, and understanding and insight relative to my role and its challenges based upon his previous professional experience. I wish him nothing but the best in whatever endeavors he next chooses to focus on."