Work is progressing at the new Hatchet Brewery scheduled to open this August. During a brief agenda meeting on Wednesday, the Southern Pines Town Council reviewed plans for new covered patios and a small building addition to accommodate the brewery and tap room operations.
The name Hatchet is a callback to business owners Greg Walker and Mike Carey's military service. The two friends developed the brewery concept two years ago and selected the former Berkshire Hathaway office space on SW Broad Street based on its downtown location.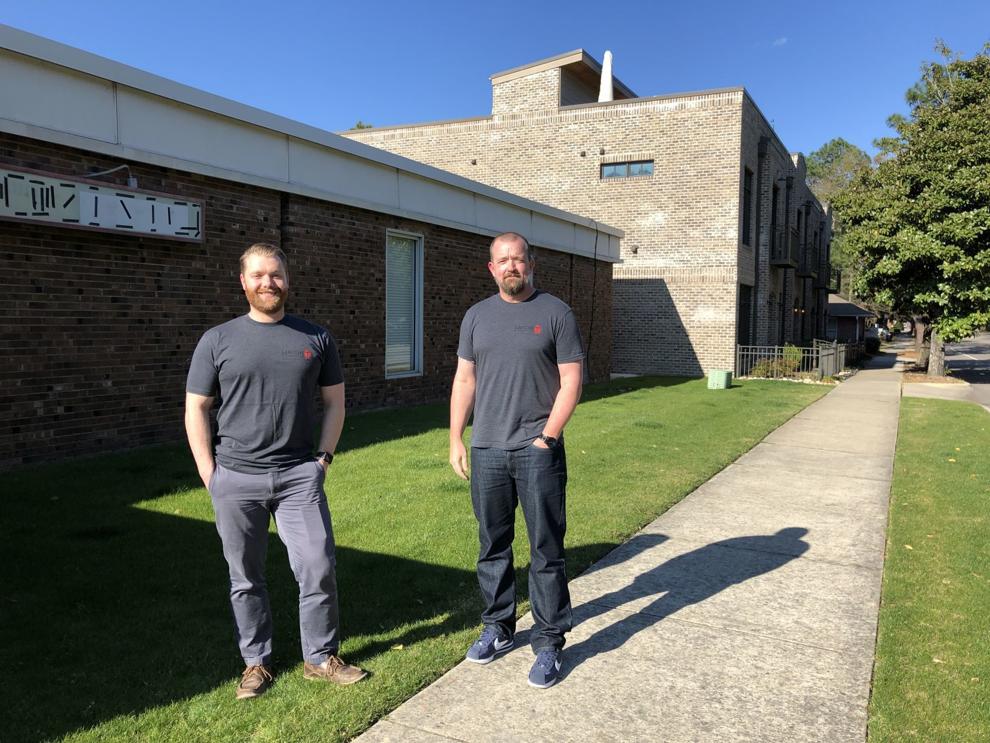 Local architect Dean King of Southern Pines-based Pinnacle Development Design Build has designed a glass front wall to showcase the brewery's tanks, a curving interior wall, and indoor and outdoor seating areas. A privacy wall will also be erected between the brewery property and neighboring townhouses located on SW Broad Street.
The property is located outside of the town's Historic District but is subject to the standards and regulations of the Downtown Overlay.
"This is an existing structure with a dated look to it," said Southern Pines Senior Planner B.J. Grieve, noting plans call for several modifications that require exceptions to town ordinances.
Property co-owner Mike Fields said the project will bring a "nice mix" to the shopping plaza, alongside other tenants that include a barber shop and packing and shipping store. He said the renovated exterior is functional and aesthetically pleasing.
In other discussion, Town Manager Reagan Parsons will present the draft FY 2020 Budget next Tuesday. This is the first of two public hearings scheduled for budget review. The meeting begins at 6 p.m. at the Douglass Community Center, 1185 W. Pennsylvania Ave. in Southern Pines.