Jim Simeon announced Thursday that he will not seek re-election to a third term on the Southern Pines Town Council.
"I am extremely grateful to the citizens who gave me the opportunity to serve on their behalf and I leave with confidence that our Council has accomplished valuable work," he shared in a prepared statement.
A former schools superintendent and Chamber of Commerce executive, Simeon was initially appointed to the town's Planning Board where he served for three years.
In 2011, he ran for a seat on the Town Council and was re-elected for a second term in 2015. He currently serves as Mayor Pro Tem.
In announcing his decision, Simeon said it was time for him to spend more time with his family.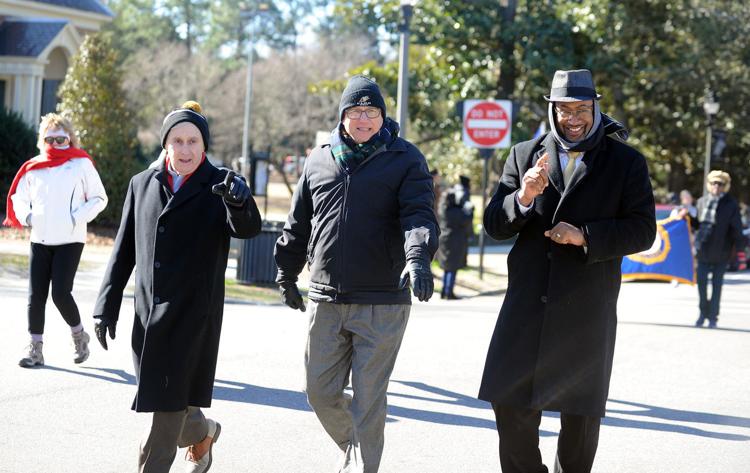 "During my 11 years of service, I am especially proud of the collaborative spirit of Mayor McNeil and the Council members when responding to critical issues. As a governing body, we have always been able to debate in a civil manner, make thoughtful decisions, and leave meetings with goodwill," he said.
He is particularly pleased with the maintenance and improvements that have been made at Pool Park with the addition of the new splash pad and performance pavilion.
"I am extremely proud that our pool is open and busy with swimmers who can play, compete and learn in a healthy environment," Simeon said, commending the Sandhills Sandsharks organization for their efforts to make the pool their home base and their contributions to the community.
"Southern Pines is replete with excellent benefits to the community including a remarkable library, energetic recreation department for all ages, and highly professional police and fire departments," Simeon said.
When he first ran for election, Simeon said he expressed his commitment to support the town's first responders, to keeping city taxes as low as possible, and to protect the characteristics that make Southern Pines "unique and beautiful with particular thought given to managing the area's growth in a responsible manner."
"Any increase in taxes during this time has been minimal and with purpose to support our police and fire departments," he said.
Simeon said he appreciated the collaborative effort among Southern Pines, Pinehurst, and the state Department of Transportation (NC-DOT) to design needed and appropriate safety adjustments on Midland Road.
He also recognized the efforts of Southern Pines, Aberdeen and Pinehurst to being more active in their collaboration as members of the Triangle J Council of Government, an organization, he said, which will continue to improve our quality of life through communication and joint work of the three communities.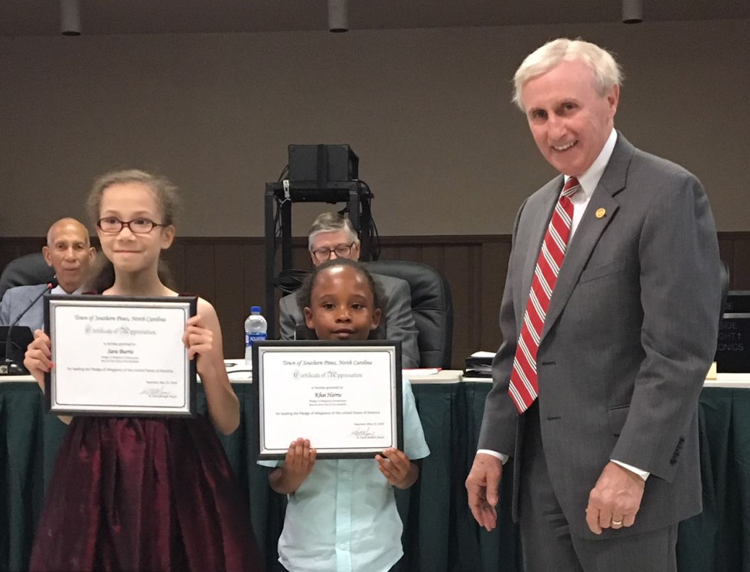 "And of course, none of the Council's work would be possible without the support and expertise of (Town Manager) Reagan Parsons and the town staff who are always patiently willing to take calls, research problems, and work with Council members to create the best solutions," he said.
"Our Southern Pines community is a very special place to live and work. I sincerely appreciate the opportunity to serve and thank all those who have made the experience successful. I wish the best to all Council members as they continue the Town's important work."
There are two open seats on the Southern Pines Town Council that will be filled by voters this November.
The Rev. Dr. Paul Murphy, who was appointed to fill the unexpired term of the late Rev. Fred Walden last year, recently filed his intent to run for election. He will be joined on the ballot by Planning Board Chairman Bill Pate.
Council Member Carol Haney has filed for the mayoral seat. If elected, the incoming council will need to appoint a new member to fill the remaining three years of her term.