THE LATEST: Both suspects still at large as of Tuesday afternoon. 
---
Law enforcement agencies from multiple counties were summoned to a wooded area near Carthage on Sunday to search for two men accused of shooting at police.
The suspects, described only as "black males" in an advisory issued by the Moore County Sheriff's Office, were still at large as of Tuesday morning. The Sheriff's Office said it believes both men "have been picked up and transported out of the area."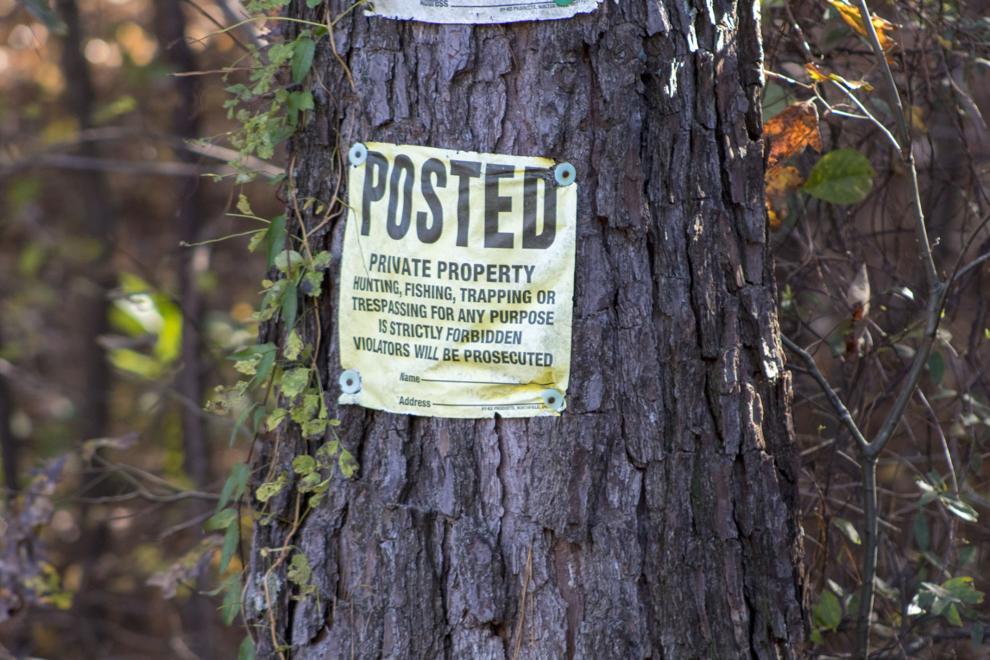 According to authorities, the suspects were traveling in a Lexus passenger car that had been sought in connection with a drive-by shooting in Albemarle. No injuries were reported in connection with that shooting.
After the car was located, a passenger allegedly fired multiple gunshots at police through the vehicle's sunroof. The police vehicle was struck three times in the shooting, but no officers were injured.
Capt. David Dulin of the Albemarle Police Department said a bystander was clipped by a passing bullet, but the victim is "doing fine." Dulin said multiple people witnessed the shooting, which happened on a busy intersection flanked by fast food restaurants.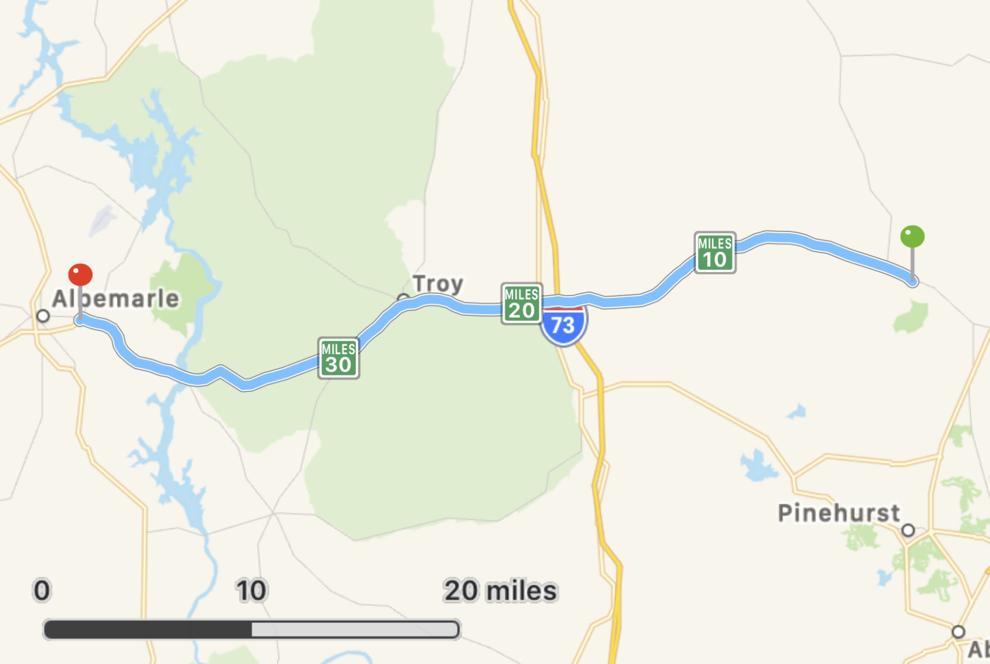 Police pursued the suspects across multiple towns in a chase that covered more than 40 miles of highway. The suspects abandoned their vehicle on Ventura Lane, a few hundred yards from a road block that had been set up by authorities, before fleeing into the woods abutting N.C. 24-27.
Deputies from sheriff's departments in Moore, Richmond and Montgomery counties were called in to assist with the search. Police officers from Biscoe, Star and Candor also responded.
The State Highway Patrol sent a helicopter that made several sweeps above the woods. A drone and a bloodhound were also used in the search, according to the Moore County Sheriff's Office.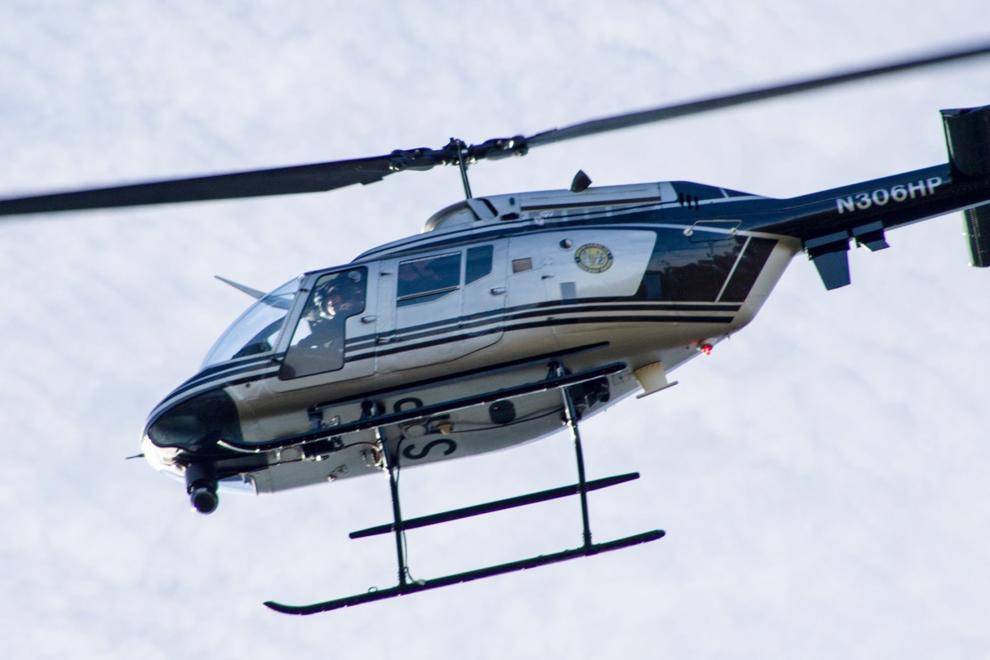 Sheriff's deputies armed with rifles redirected traffic at the intersection of N.C. 24-27 and Myrick Road. The firearms believed to have been used in the shooting, a shotgun and an AK-47, were recovered from Bethlehem Church Road.
The suspects' abandoned Lexus was towed away shortly after 3 p.m. The vehicle was missing a hubcap on one of its rear tires and displayed a vanity license plate reading JRIVERA1.
Paramedics were briefly observed in the area. An ambulance was ushered through the cordoned-off intersection, but left after about 20 minutes.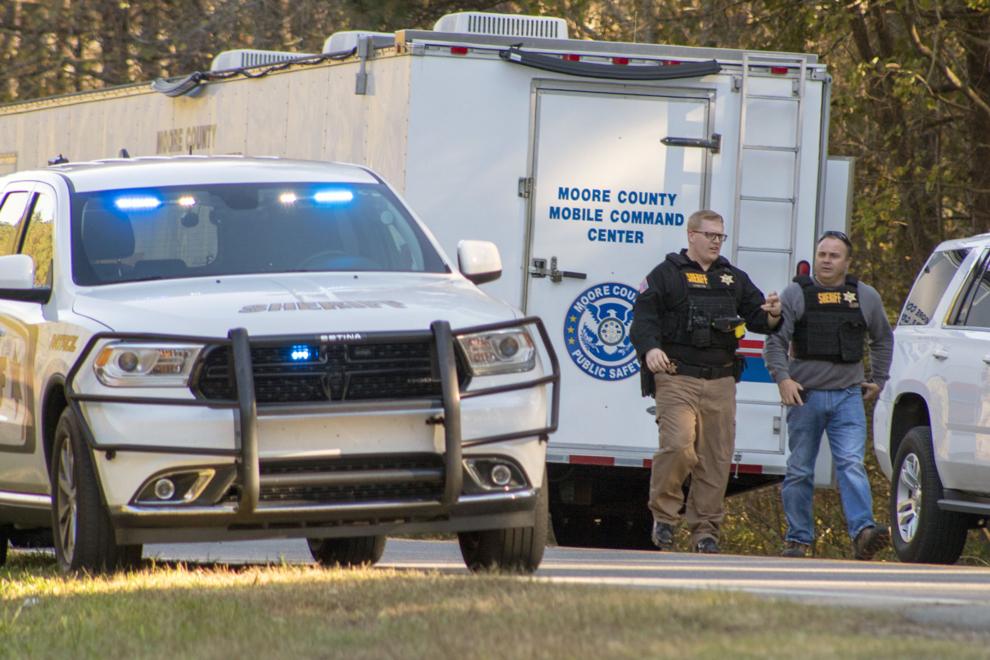 The Moore County Sheriff's Office said Monday that the "ground search" for the suspects had been "discontinued." The agency is still asking Carthage residents to report suspicious activity by calling 911.
On Tuesday, Dulin said police "are in the process of identifying the suspects."