There's a new market in town, and it's proving to be the best thing that the Sandhills never knew that it needed.
Home staging expert and owner of Blue Diamond Staging, Kasia McDaniel, has made it her goal to educate residents of the Sandhills on the importance of home staging and its many advantages.
McDaniel defines home staging as "decorating a house to help it sell and to help it sell faster," but she confesses that it goes far beyond decoration. Home staging requires collaboration with the client, Realtor and beyond. "People think that you can stick a 'For Sale' sign in front of a house and it will automatically sell, but that's usually not the case," she says.
Think "curb appeal" except this is all about the interior.
Depending on what furniture the client already has and what needs to be fixed inside of the house, the amount of time it takes to stage a home can be anywhere from four to eight hours, to about a week. McDaniel's process begins with a checklist of things to look for in every room. The client's house is analyzed and assessed for damages from the inside out. Those damages are fixed in order to increase the value of the house.
"Home staging is not meant to cover up anything," McDaniel says.
McDaniel confesses that budget is often something that discourages people from staging their home before putting it on the market. This is when she brings in the facts and statistics.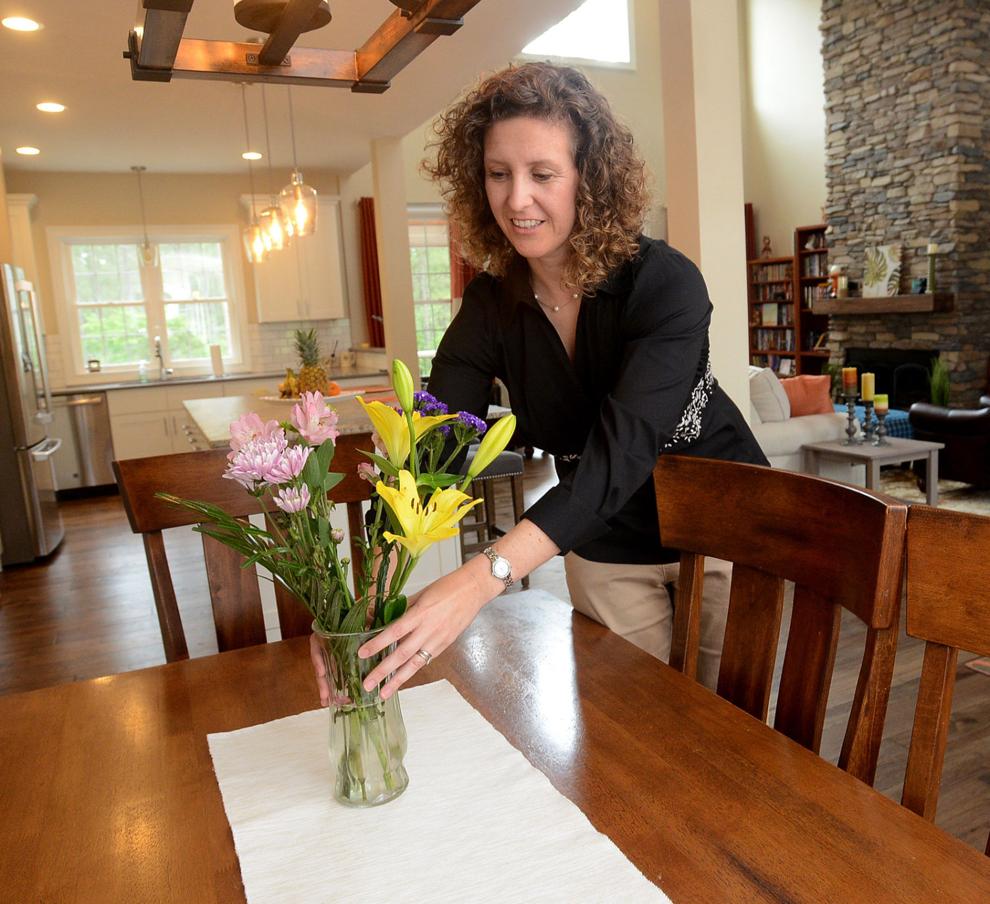 According to the Real Estate Staging Association in a study of over 1,000 homes, an unstaged home spends an average of 184 days on the market, while a home that is staged prior to going on the market stays there for an average of 23 days. McDaniel points out that a home spending less time on the market benefits multiple parties, including home sellers, Realtors, home builders and even house flippers. "When a home is staged, people can visualize themselves living in it," she says.
Although she has only operated Blue Diamond Staging in the Sandhills for about a year, home staging isn't new to McDaniel.
"The military has really helped hone my skills because we had to move every two years and find a house every two years," she says. "I always joke that I was staging homes before it was considered 'staging'."
McDaniel has traveled to various community centers recently to educate senior citizens on home staging and what they can do to make their homes sell faster.
"A lot of times senior citizens who are looking to downsize into retirement communities aren't able to because they can't sell their houses," she says.
Downsizing from a house that's been lived in and well loved for a long time isn't an easy task. According to McDaniel, parting from the memories of a house can be the most difficult thing for some people.
"It's hard, but it's something that must happen," she says. "As soon as a house is up for sale, it becomes a business transaction."
McDaniel believes that home staging is vital to the success of that business transaction. She hopes that by hosting these free seminars, people will begin to see that.
"At the end of the day, I just want to help people make their houses more marketable so they're able to sell them," she says.