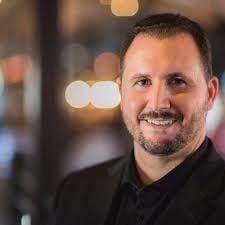 How can a business use behavioral and social science techniques to help nudge consumers in their direction? What steps can a company take to build trust through marketing for a positive customer experience?
In a business marketplace thick with competition, it takes more than a pretty storefront or a flashy website to stand out from the crowd.
On Tuesday, April 10, the Sandhills Center for Entrepreneurial Leadership (SCEL) will host the 2018 Entrepreneurial Summit, a regional forum to bring together business owners and potential business owners, educational leaders and students to discuss opportunities and marketing strategies using persuasive messaging. The keynote speaker is Michael Barbera, an award-winning consumer psychologist and consultant.
"This year's summit is all about consumer behavior, and how a business owner can influence and drive a consumer to buy their products or services," said Teresa Reynolds, director of SCC's Small Business Center. "Michael Barbera is a leading expert in consumer psychology. He'll help us understand consumer emotions and behavior, and how to develop the right types of relationships with our customers to generate an optimal experience."
Barbera and his team coined the word "clicksuasion" to describe the psychology of clicks on the internet, purchases and persuasion that businesses use to build a positive customer experience.
"Why do we click? And what influences our behavior to make one decision over another? I'm excited to find out!" Reynolds said.
During the event, Barbera will also moderate a live-recorded podcast panel discussion featuring Mariel Beasley of Duke University, local business owner Cameron Cruse of R. Riveter, K. Melissa Kennedy of 48 Innovate, and Stevie Pena, a personality consultant.
"Each year we have a successful turnout, and I don't anticipate this year's event being any different," Reynolds said. "Michael is phenomenal, and we are very excited about this year's topic."
A light breakfast and refreshments will be served during the summit, sponsored by First Bank. There will also be door prizes provided by several small local business who have used the SCC Small Business Center to start or expand their business by taking advantage of free counseling, business seminars, referrals and other resources available.
"Our winners will be get a useful product while we bring recognition to our local businesses who are sustaining their efforts through hard work and perseverance," Reynolds said.
The SCEL at Sandhills Community College is a partnership of organizations working to enhance local entrepreneurship education and to create a network of accessible resources for entrepreneurs. Partners include the Moore County Chamber of Commerce, Moore County Partners in Progress, Sandhills Community College's Small Business Center at the Dedman Center for Business Leadership, Sandhills Community College Foundation, The Pilot, The Pines Times, and UNC Pembroke.
The 2018 Entrepreneurial Summit is free and open to the public. The event is scheduled for April 10, in Van Dusen Hall, rooms 102 and 103 on the Sandhills Community College campus, from 9 a.m. until 1 p.m. Registration is open now. Call Reynolds at (910) 695-3938 or register online at sbc.sandhills.edu.