Bands of wind and rain from Hurricane Dorian caused issues in Moore County on Thursday, but the area was spared significant damage from the storm.
Firefighters responded throughout the evening to multiple reports of fallen trees and other storm-related debris on county roads. Hundreds of electric customers lost power for several hours, according to outage reports from Duke Energy, the county's largest utility, and from Central Electric Membership Corp.
Many residents were asleep when the brawniest winds hit the region. James Danco, a meteorologist for the National Weather Service in Raleigh, said peak gusts of 35 mph were observed minutes before 9 p.m. in Southern Pines, while 31-mph gusts were observed shortly after 12:40 a.m. in Whispering Pines.
Danco said both Southern Pines and Carthage received about 0.7 inches of rain, based on preliminary reports. Steady rain from the storm caused Little River to swell by more than 3 feet from 10 a.m. to 10 p.m. on Thursday.
Flooding from Little River caused extensive damage last September to homes in the Lobelia community near Vass. While the river was still well below flood stage on Friday morning, the water level had risen faster than forecasters for the National Oceanic Atmospheric Administration anticipated.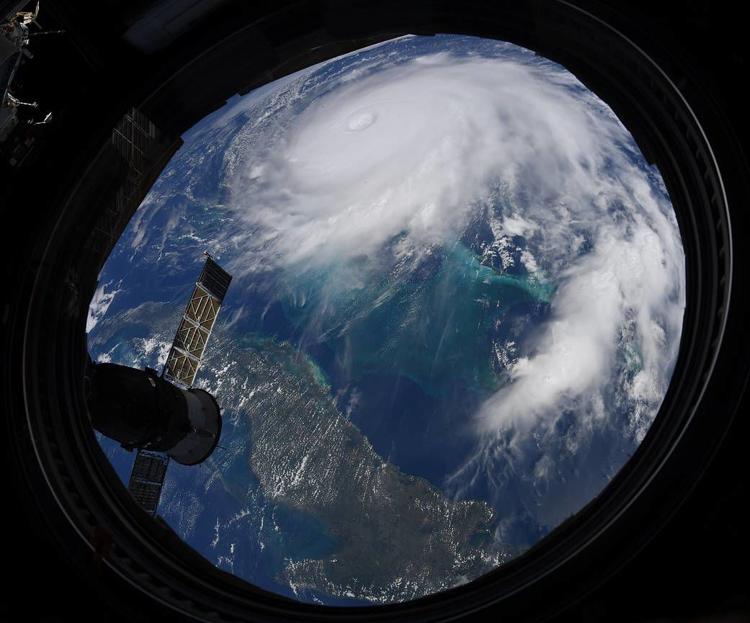 Still, Dorian's overall impact on the Sandhills was markedly less severe than the worst-case scenario presented by meteorologists last week. Forecasters had warned that tropical-force winds and flooding rain were possible in southeastern Moore County.
The hurricane was originally expected to have little or no impact on the region, but Dorian's erratic path defied early forecasts. A swath of central North Carolina was later placed in the so-called "cone of uncertainty," a graphic used by meteorologists to illustrate a storm system's possible route.
But the hurricane never veered far from the state's coast, where it finally arrived about 11 p.m. on Thursday. By the time Dorian made landfall over Cape Hatteras at 8:45 a.m. Friday, the weather was sunny and dry, if somewhat blustery, in much of Moore County.
Nearly a year has passed since Hurricane Florence dumped 16 inches of rain on the Sandhills, causing more than $2 million in damage to local homes. The hurricane created long-term issues in communities like Robbins, where key pieces of infrastructure were destroyed by flooding.
With that experience fresh in its memory, the county decided to err on the side of caution with Hurricane Dorian. Scot Brooks, emergency manager for Moore County, said an emergency operations center was established Thursday morning to "ride out the storm and handle any operational issues."
Moore County Schools and Sandhills Community College were both closed Thursday. A groundbreaking ceremony for a building expansion at North Moore High School was also postponed because of the storm.
In anticipation of the hurricane, Amtrak canceled service on its Silver Star route, which stops in Southern Pines. Bottled water and bread disappeared from shelves at grocery stores like Lowes Foods in Southern Pines, where shoppers were greeted by a chalkboard sign with a message about the storm.
"Everyone is welcome," the sign said. "Except you, Dorian."
Dorian, it seems, got the message. The hurricane saved its worst weather for neighboring counties to the east, where flooded thoroughfares and tornadoes were reported as Dorian sauntered along the coast.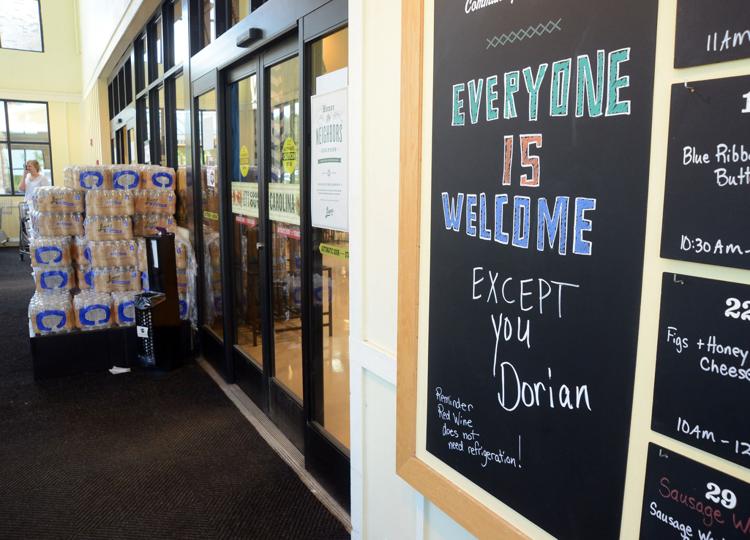 But even after the clouds broke Friday morning, back-end winds from the departing hurricane briefly disrupted life for residents.
Nearly 16,000 people lost electricity when storm-damaged transfer lines caused a wave of seemingly concurrent power outages across Moore County. Duke Energy said service was quickly restored to most of the affected customers.
Dorian was a far more destructive force when it made landfall as a Category 5 hurricane in the Bahamas on Sunday. The storm killed at least 30 people during its ruinous lurch through the islands