Sandhills Pediatrics is developing a new flagship medical clinic on a 2.3-acre site near the intersection of Morganton Road and Brucewood Road in Southern Pines.
On Wednesday, town leaders previewed architectural plans for the proposed 17,962 square feet single-story building.
Pinehurst-based architect Christine Dandeneau designed the building to have a historic schoolhouse feel. The red brick exterior is accented by a modern "spine" main hallway with glass accents.
"It has an old school, warehouse look with a little more of a modern piece with the central hall," Dandeneau said.
Sandhills Peds — as it is more commonly known -- was founded in Southern Pines over 50 years ago by Drs. David Bruton and William Clarke. Today the clinic serves an active patient roster numbering over 20,000, with satellite offices in Seven Lakes and Raeford.
The new site is located on an interior lot within the Morganton Park North development. It is within close proximity to the new 800-student Southern Pines Elementary School currently under construction, and will be adjacent to the new 80,000 square foot medical campus approved earlier this year. That project is a collaborative expansion of Pinehurst Medical and Pinehurst Surgical.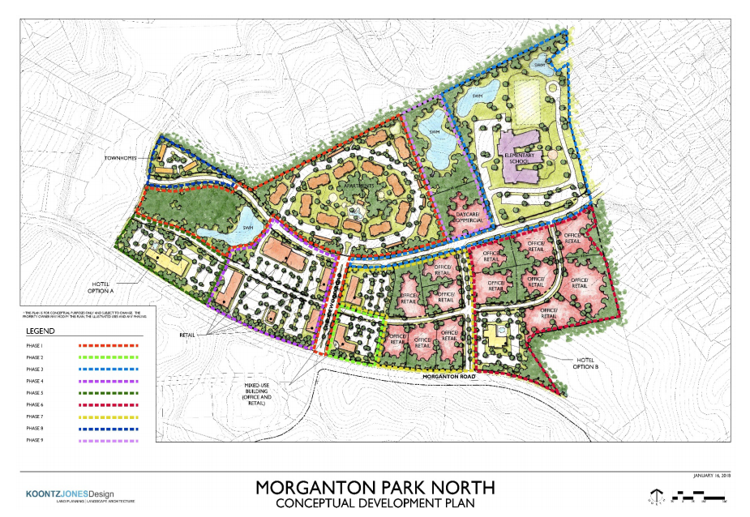 Sandhills Pediatrics was required to conduct a traffic impact analysis as part of the application process for the pediatric clinic, but no road improvements are necessary.
According to Dandeneua's permit application on behalf of S & S Partners, LLC, early plans called for a two-story Sandhills Pediatric clinic building; however, the highly sloped site limited their options.
Instead the medical offices for the Southern Pines clinic will relocate to the new one-story structure and the existing building on West Illinois Avenue will be repurposed for administrative use.
Dandeneau said the new clinic will feature indoor playground, and will nearly double the clinic's number of exam rooms — from 24 to 42 rooms. Eight exam rooms will be used exclusively for mental health therapy.
Councilman Jim Simeon and Mayor-Elect Carol Haney both expressed concern about the appearance of the building's proposed front-facing facade. As presented, the gray metal roof is nearly flat.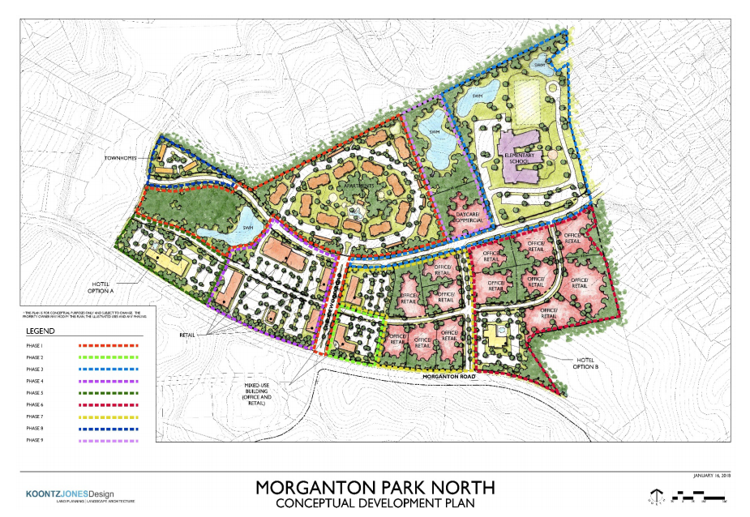 Dandeneau said she would modify the design by adding a brick parapet to camouflage the roof. Her revamped plan will be presented to the Town Council during Tuesday's business meeting.
In other action on Tuesday, a public hearing is scheduled for a voluntary annexation request for a 14.75 acre tract between Morganton Road and U.S. 15-501. The property is part of a larger tract where Wilmington-based Zimmer Development Company received approval earlier this year to build a 288-unit apartment complex.