With seasonably appropriate temperatures finally in the forecast, Moore County is set to ring in autumn with a bevy of festivals, concerts and other celebrations. Following is a look at notable events happening from Thursday to Tuesday in the Sandhills. 
---
'A CONVERSATION WITH DIANE REHM'
Diane Rehm launches the Ruth Pauley Lecture Series at 7:30 p.m. THURSDAY in the Lee Auditorium at Pinecrest High School.
A longtime radio talk show host and best-selling author, Rehm is most widely known as host of NPR's "The Diane Rehm Show," called one of the most powerful programs in public radio. She has been recognized with many honors and awards, including The National Humanities Medal and the Peabody Award. In addition, Rehm is the author of four best-selling autobiographical books, including "On My Own," which details the tragic death of her husband of 54 years and her struggle to reconstruct her life without him.
This lecture is hosted by Moore County Schools. All lectures in the Ruth Pauley series are free to the public and conclude with a question-and-answer session.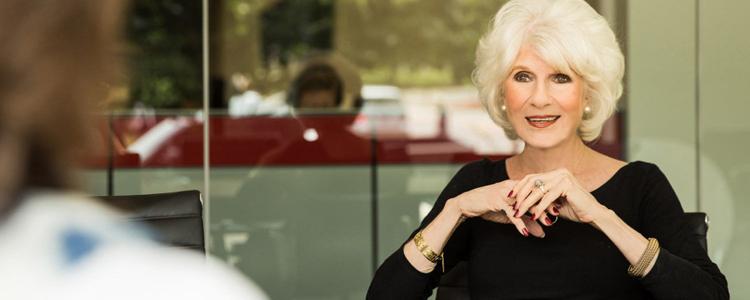 HARVEST THE PROMISE GALA
Family Promise of Moore County will hold its annual Harvest the Promise gala beginning at 6 p.m. THURSDAY at the Fair Barn in Pinehurst.
Some of the area's top restaurants will be serving their signature dishes in a dine-around style. Both a live and silent auction will be offered, with all proceeds benefiting homeless children and their families.
Tickets are $50 per person and also include beer, wine and other beverages. For information, call Family Promise at (910) 944-7149.
Family Promise of Moore County, which is celebrating its 20th anniversary this year, is a nonprofit that provides housing and meals to homeless women and their children in Moore County.
SARDINE FESTIVAL
The 26th annual Sardine Festival will be held from 11 a.m. to 2 p.m. FRIDAY at Aberdeen Lake Park off U.S. 1. Last year's Sardine Queen will arrive via fire truck in her own parade at noon, and the new 2019 Sardine Queen will be crowned.
Admission is free, but donations are welcome. For information, call Jamie Boles at (910) 692-6262.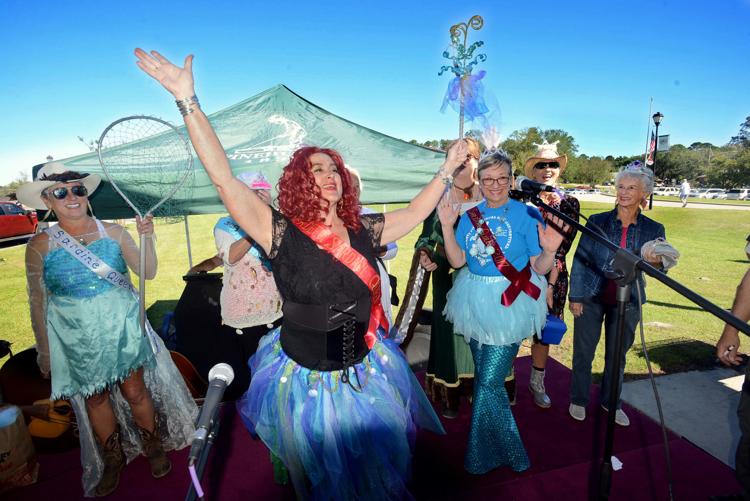 BANTUM ROOSTER IN PINEHURST
This year's Live After 5 concert series will draw to a close FRIDAY with a performance by Asheboro variety band Bantum Rooster. The event runs from 5:15 to 9 p.m. at Tufts Memorial Park in Pinehurst.
BLACK CULTURAL ARTS FESTIVAL
Curated by the West Southern Pines Civic Club, this two-day festival will feature multiple events highlighting African-American cultural arts.
Festivities begin at 7 p.m. FRIDAY with a free screening of "Under the Kudzu," a documentary directed by Claudia Stack that traces the history of two schools that African-American communities built in cooperation with the Rosenwald Fund. The film will be shown in the Southern Pines Primary School auditorium, which is the site of the original West Southern Pines Rosenwald school.
The festival will resume at 10 a.m. SATURDAY with a saxophone performance by the Rev. Dr. Paul Murphy. Other artists slated to perform Saturday include Wattz R & B Band; DJs Tasha Allmond and Bill Curtis Thumpmatic of Southern Pines; DJ Marvin Taylor of Taylortown; and DJ Avix Rodney Smith of Charlotte.
Speeches will be given by Atrayus Goode of Movement of Youth in Durham, and by Camryn Smith of Neighborhood Allies in Durham. Spoken word artists participating in the festival include Jermaine Monroe of Charlotte and LaKisha Womack of Moore County.
Lynn Marshall Linnemeier, an acclaimed visual artist who grew up in West Southern Pines, will be displaying a collection of her work. Soul food and Caribbean food will be available from vendors.
Southern Pines Primary School is located at 1250 West New York Avenue.
BONES AND BATS AT WEYMOUTH WOODS
Weymouth Woods Nature Preserve will present a Halloween-themed program about bones starting at 10 a.m. FRIDAY.
"Many of our spooky friends such as bats, snakes and owls have bones, so let's learn more about them as we read a book, do some activities and make a craft," a spokesperson for the nature preserve said in a statement. "All activities will be geared towards 3 to 5 year-olds and meant for parents to do with their children."
At 10 a.m. on SATURDAY, Weymouth Woods will hold a bat-themed session aimed at children ages 6 to 10.
"We'll dispel some common myths along the trail and do some activities to see how our senses compare to our furry flying friends," the spokesperson said.
Weymouth Woods is located at 1024 Fort Bragg Road in Southern Pines. For information, call (910) 692-2167.
FLEETWOOD MAC TRIBUTE
Vision4Moore's concert series at Cooper Ford in Carthage will conclude SATURDAY with a performance of "Rumors: A Fleetwood Mac Tribute."
The gates open at 5 p.m., with opening act the Shoppe Girls taking the stage at 6 p.m. Cooper Ford is located 10 minutes north of the Pinehurst Traffic Circle.
Tickets are $25 in advance through www.ticketmesandhills.com. They are also available for cash or check at Burney Hardware in Aberdeen and Seven Lakes; Cooper Ford in Carthage; Given Memorial Library and Pine Scones Cafe, in Pinehurst.
Tickets at the gate are $30. Student tickets are $10. Children 12 and younger will be admitted for free.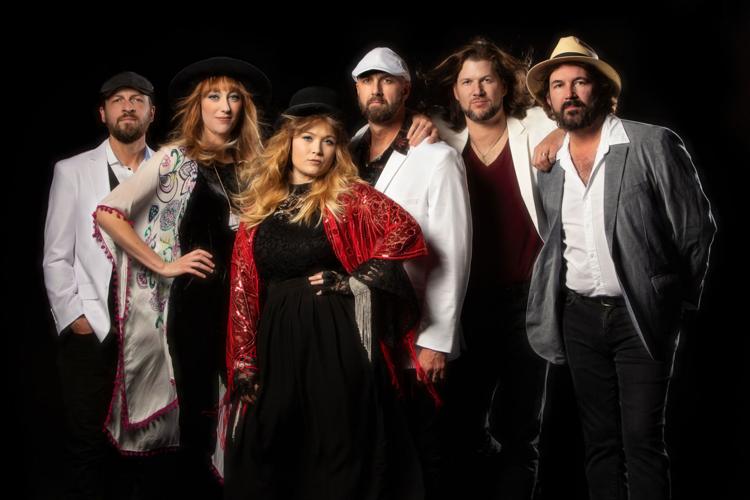 SHAW HOUSE HERITAGE FAIR
The 11th annual Shaw House Heritage Fair will be held from 9 a.m. to 4 p.m. SATURDAY at the titular property on West Morganton Road in Southern Pines.
Live music, reenactments, tours, demonstrations, children's activities, vintage portraits and more will be featured during this free event, which benefits the Moore County Historical Association. For information, call (910) 692-2051.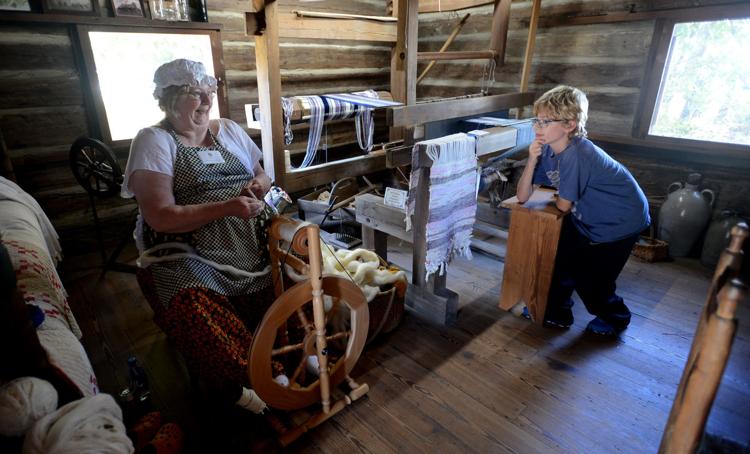 FALL FESTIVAL IN CARTHAGE
First Presbyterian Church in Carthage will hold its fall festival from 9 a.m. to 3 p.m. SATURDAY. The event will include a chili cook-off, a silent auction and live music from Larry Allen and Emily Whittle.
The church is located on South Ray Street. For information, call (910) 947-2924.
PANCAKE BREAKFAST FOR CHORAL SOCIETY
A pancake breakfast will be held from 8 to 10 a.m. SATURDAY at Kickback Jack's to benefit the Moore County Choral Society.
Tickets are $8, and can be purchased from a chorus member or at the door. The restaurant is located at 10745 US 15-501.
PUCCINI'S 'TURANDOT' AT SUNRISE
Sunrise Theater will screen a live performance of Puccini's "Turandot" from the Metropolitan Opera at 12:55 p.m. on SATURDAY. The show is expected to run for 3 hours and 22 minutes.
Tickets are $27 and can be purchased at the door. For information, call the theater office at (910) 692-8501.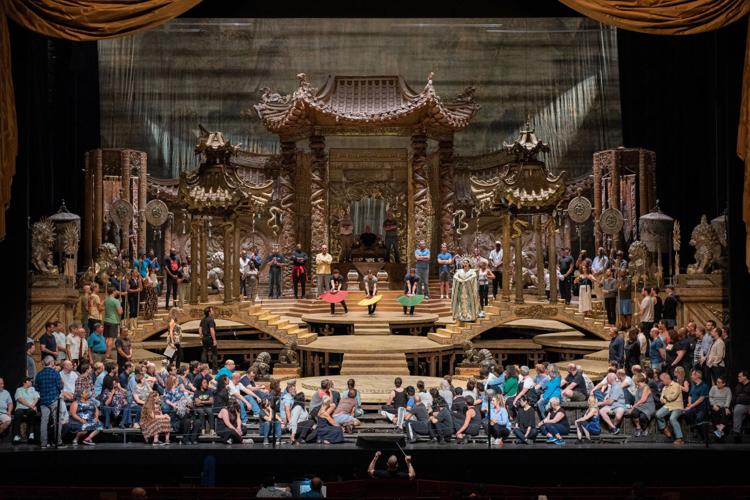 CAT ADOPTION DRIVE IN ABERDEEN
Feline Friends of Moore County will hold a cat adoption and food drive from 10:30 a.m. to 2:30 p.m. on SATURDAY at The Design Market of The Sandhills in Aberdeen.
Several cats and kittens will be available for adoption. Volunteers will be on hand to provide caregivers of neighborhood cats with information about the Trap, Neuter and Return program.
For information, call (910) 986-0468.
AMERICAN CAR SHOW
The Sandhills Classic Street Rod Association will hold a car show featuring American-made vehicles from 11 a.m. to 3 p.m. SATURDAY at Crossroads Ford in Southern Pines.
Some of the automobiles on display were manufactured in the 1930s The event will include a 50/50 raffle and food courtesy of the Carthage United Methodist Church Women's Association.
Any proceeds from the show will be donated to Carthage Food Bank and to Sandhills Teen Challenge. For information, call Don Crimmins at (910) 688-7211.
NORTH CAROLINA SYMPHONY AT PINECREST
The North Carolina Symphony will perform at 3 p.m. SUNDAY at Lee Auditorium on the campus of Pinecrest High School.
Rune Bergmann will conduct and Phillippe Quint will play violin. The program will conclude with a performance of Rachmaninoff's "Symphony No. 2," known as his "victory" symphony.
Tickets may be purchased online at ncsymphony.org or by calling (877) 627-6724. Tickets are also available to for purchase in-person at The Country Bookshop and Campbell House in Southern Pines, and at Tufts Archives in Pinehurst.
PHOTOGRAPHY CLUB DISCOVERY HOUR
Organized by the Sandhills Photography Club, Discovery Club is an event designed to introduce attendees to the organization's programs, competitions, field trips, day trips, photowalks, exhibitions and workshops
The event kicks off at 6 p.m. MONDAY at the Hannah Theater on the campus of The O'Neal School in Pinehurst. A competition featuring photography from club members will begin at 7 p.m.
VIGIL FOR DOMESTIC VIOLENCE VICTIMS
Take Back the Night, a candlelight vigil honoring North Carolinians killed in connection with domestic violence over the past year, will be held at 6 p.m. TUESDAY at the Downtown Park in Southern Pines.
The event will include live music and refreshments. The park is located in the 100 block of Southeast Broad Street.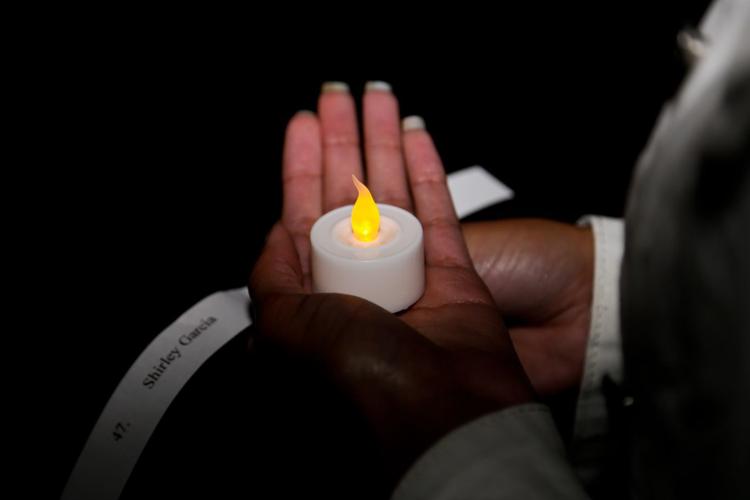 CANDIDATE FORUM IN SOUTHERN PINES
The League of Women Voters of Moore County will hold a forum for candidates in Southern Pines on TUESDAY.
Carol Haney and Craig Morrison are running for the office of mayor. John McLaughlin, Paul Murphy and Bill Pate are running for two council seats. Both offices are for four-year terms.
During the forum, each candidate will be given time to share information about their background and their reasons for running for office. Candidates will be asked to answer two questions that have been sent to them beforehand, and if time allows, the candidates will answer written questions from the audience. For information, call (910) 673-2935.