John Williams Stadium is something like a second home for Jeff Hewitt.
But when Pinecrest's head baseball coach and athletic director sat in the deserted baseball stadium on the last Sunday evening of winter break, it wasn't the conference championships and batting practices staged there that came to mind.
Nor was the legion of athletes sent on to play at the collegiate and professional levels over 22 years. As Hewitt looked around the fully-lit field, all he could see was the man who stood by his side through it all and helped him build every step of the way.
Roger Woolard came from his eastern North Carolina hometown of Bath to become Hewitt's assistant coach at Pinecrest in 1999.
"Any head coach will tell you that they're looking for loyal assistant coaches. That was Roger Woolard to a T," said Hewitt. "Anything that was good for Pinecrest High School, anything that was good for our baseball program, Roger did it."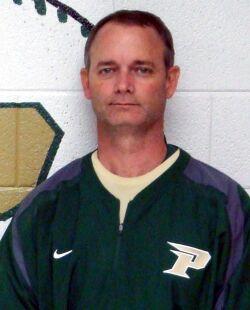 Sometimes that included literal building, like the time that Woolard and Hewitt tore down the old backstop behind home plate and built a more college-style version to allow spectators a better view of the game.
"Everything we have out there, Roger and I did it together," said Hewitt. "If I didn't have Roger Woolard, I don't know that I could do what we've done here.
Woolard died on Sunday at the age of 57 after suffering complications from COVID-19.
His former players remember him, for his dry wit and his inexhaustible dedication to his team and his family, as a coach they instinctively wanted to emulate. His comments were typically been few and far between, so the ones he did offer were all the more valuable.
"He was a man of few words but when he did speak you would listen to what he had to say," said Seth Maness, who graduated from Pinecrest in 2007. "He was a very witty and funny guy."
Maness is starting his own career as a collegiate baseball coach after several years pitching in the major leagues. He considers the hallmarks of a good coach to be the ones he observed in Woolard.
"Treating everybody with respect and being approachable and just a guy somebody wants to be around: not I'm better than you in any aspect, but a true companion instilling that we're all pulling in the same direction," Maness said.
Dillon Maples, another Pinecrest standout from the class of 2011 who described baseball as a "365-day occupation" at Pinecrest, can't remember Woolard ever taking time off — even from throwing the ball during batting practice through the summer and fall.
His daughter Elizabeth and son JC frequently accompanied him, fielding as many softballs and baseballs as some of the athletes.
But Woolard took all of the hours he spent on the field at his own pace, which made him a classic foil to Hewitt's fastball. That might have stemmed from a sense of living on borrowed time.
Woolard dealt with chronic kidney disease for most of his adult life. He received his first kidney transplant from his brother in 1989. But when his wife Cindy donated one of her kidneys for his second transplant 24 years later, Woolard's body rejected the organ.
"He never talked about it, and people rarely talked about it," said Maples. "He wasn't going to be the guy who would tell his sob story over and over. His quiet perseverance … you talk about a man that's taken a lot on the chin. He didn't say a lot but when he said something your ears popped up."
Ken Lewis, Woolard's former college teammate turned lifelong friend, offered to be his next donor. Though he didn't turn out to be a match, that offer enabled Woolard to undergo a third transplant as part of a "kidney exchange" at Vidant Medical Center. Lewis' kidney went to another patient on the hospital's transplant list, while a friend of that patient donated her kidney to Woolard.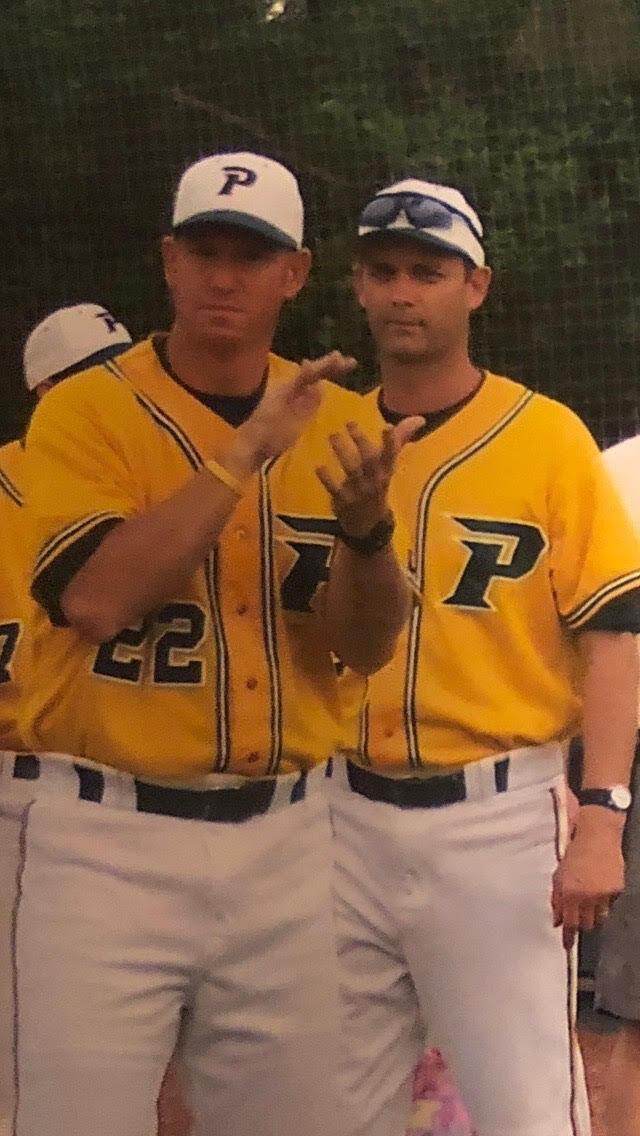 "That was definitely a God thing, that those two kidneys matched up with the two recipients, and that got Roger to where we are today," said Hewitt. "You would never know the man had three kidney transplants. Three weeks ago we were throwing BP to 40 of our baseball players."
But even that, Maples said, is only a tiny facet of Roger Woolard. More important was Woolard the father and family man who bonded with his kids over softball and baseball, and the coach who helped scores of high school athletes achieve more than they ever thought possible.
Maples feels lucky to fall into the latter category, and that the closest relationship he's ever developed with a coach was his friendship with Woolard.
"It was the example of how a relationship can grow from a coach and mentor perspective, you can still coach somebody, let them know you care about them on and off the field and have a great time. That's what we did," said Maples.
"You look back on it and you just realize that all of those coaches out there are there not only to help you perform on the field but also to build you up to succeed."
Woolard hasn't only been a linchpin in supporting the dreams of teen athletes, though.
When Hewitt was offered the athletic director's position at Pinecrest, it was Woolard who really made it possible. Ever the program's quiet champion, Woolard offered to step back from coaching and serve as assistant athletic director, taking on the less-celebrated aspects of the role so that Hewitt could take the job while continuing to coach baseball.
To him, that was just the kind of thing that you do for family — and both Hewitt and Pinecrest fell into that category. Woolard's daughter Elizabeth now works there as a substitute teacher. Son JC is a freshman.
"We've all raised our kids right here at Pinecrest. The Pinecrest community, Patriot Nation has been a huge part of our lives and I just want to thank all of the alumni and people who have called and who were praying for Coach Woolard and his family and myself," said Hewitt.
"We've felt the prayers. We know that Roger is in a better place where the foul lines are straight as an arrow, every ball is pearly white and every umpire's a good one. I know he's coaching right now and I know he's looking down on us."
Funeral arrangements for Roger Woolard have been set for Saturday at Pinecrest's R.E. Lee auditorium. A visitation is scheduled at 10 a.m. followed by services at noon.