Looking down over the small sea of rocks, 4-year old Alice Clark pushed her hair out of her eyes — determined to find her prize. She selected the very biggest one and pointed it out to her mom in triumph.
"That one!" she exclaimed, with a huge smile.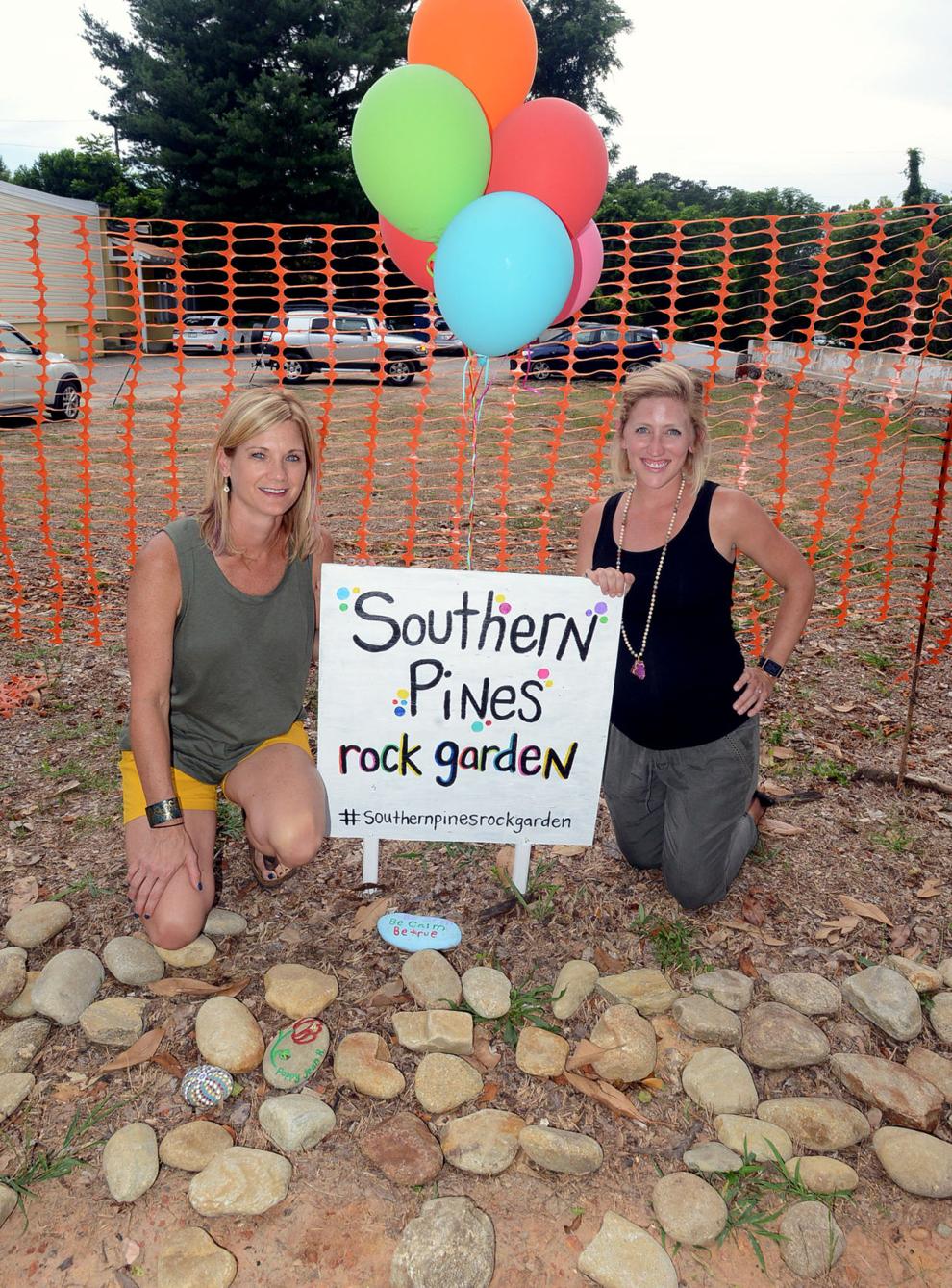 Clark was one of dozens of children who got creative on Wednesday afternoon in downtown Southern Pines, painting rocks for a community garden near the Belvedere Plaza. The event was sponsored by Dream Catcher: Yoga & Mindful Learning Yoga Studio and Om Shanti Healing, two new women-owned businesses that focus on positive healing and meditative practices.
"The rock garden is right along the sidewalk where it will be eye-catching. Our goal is to get the community involved and we see this as an organic project. We hope it will grow and shift, possibly it will even move in time," said Kelly Fagan, owner of Dream Catcher and Namaste by Kelly. "We wanted the garden to be something kids could enjoy. By painting what inspires them, they will have some ownership over it. And when they walk by, they will see this cool project that they started."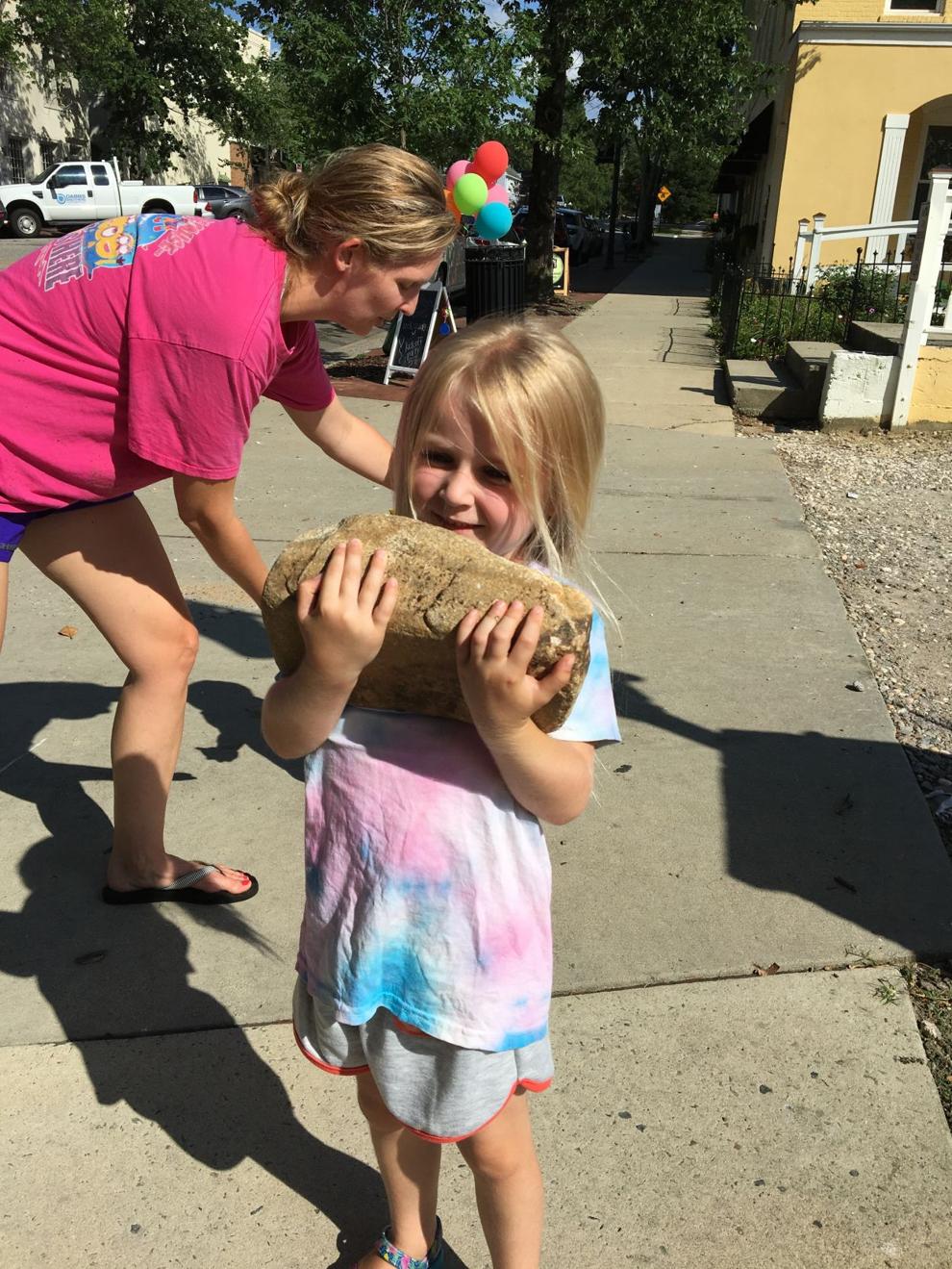 The genesis of the garden began thousands of miles away, on the coast of California. Om Shanti's Andrea Bridger was attending a Tibetan sound bowl training class and happened by a community rock garden.
"It was a happy place and so surprising because you just come across it. It was cool to see this fun art," Bridger said. "We hope this garden will be same. That it will spark a little bit of joy for people and be a nice surprise for people walking down the street."
Fagan and Bridger, along with Casey Buie, joined forces several years ago to create the Inclusive Yoga for Kids program. Bridger is a longtime yoga teacher, while Fagan and Buie are former special needs education teachers. The women were inspired by the transformative experience when yoga was introduced in their classrooms.
Classes were held in various locations before Fagan had the opportunity to move into her own studio, in the historic Belvedere Hotel, last winter. The charming space serves children with different classes and experiences for toddlers to teens.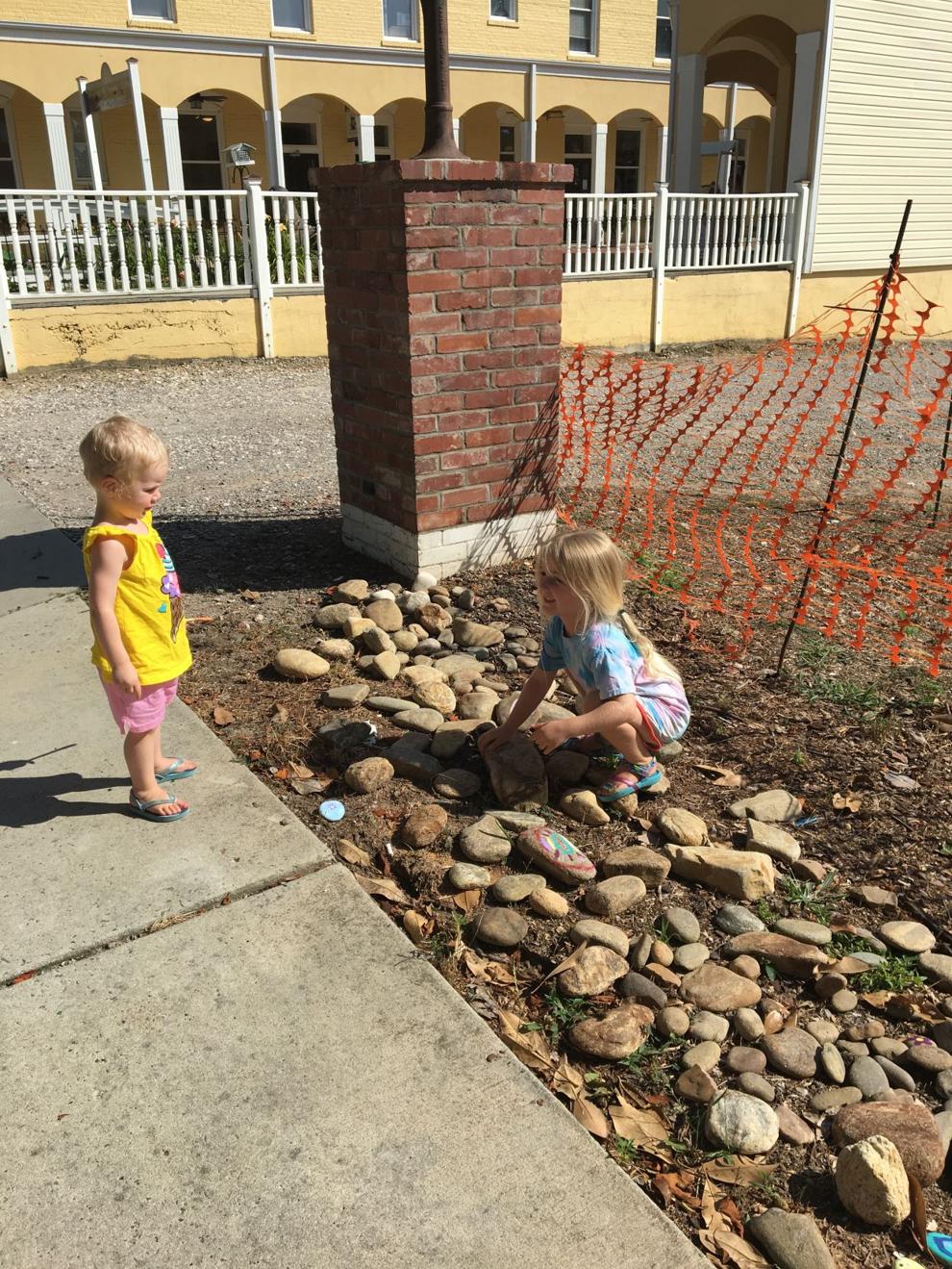 "It is a place of inclusive yoga and mindful learning. Sometimes people hear the word yoga and think it is one thing," she said. "It is definitely a yoga studio, that is the foundation of what I do, but we also do a lot of other things. Each session can be adapted to what a child needs."
Fagan envisions the rock garden as a family-oriented project that will continue to grow with time.
"We have painted rocks before in our classroom. We call them kindness stones and we would then place them around the community. This is a little different because the rocks will stay together in one place," she said.
The rocks were purchased locally from Antique Treasures & Stone, in West End. Fagan said Dream Catcher will host more community painting events in the future and hopes people will feel welcome to drop by.
"We want the rocks to be colorful and personal. Think of what words inspire you," she said.
Find Dream Catcher: Yoga Studio & Mindful Learning at 138 W. Pennsylvania Ave, in Southern Pines, or online at namastebykelly.com