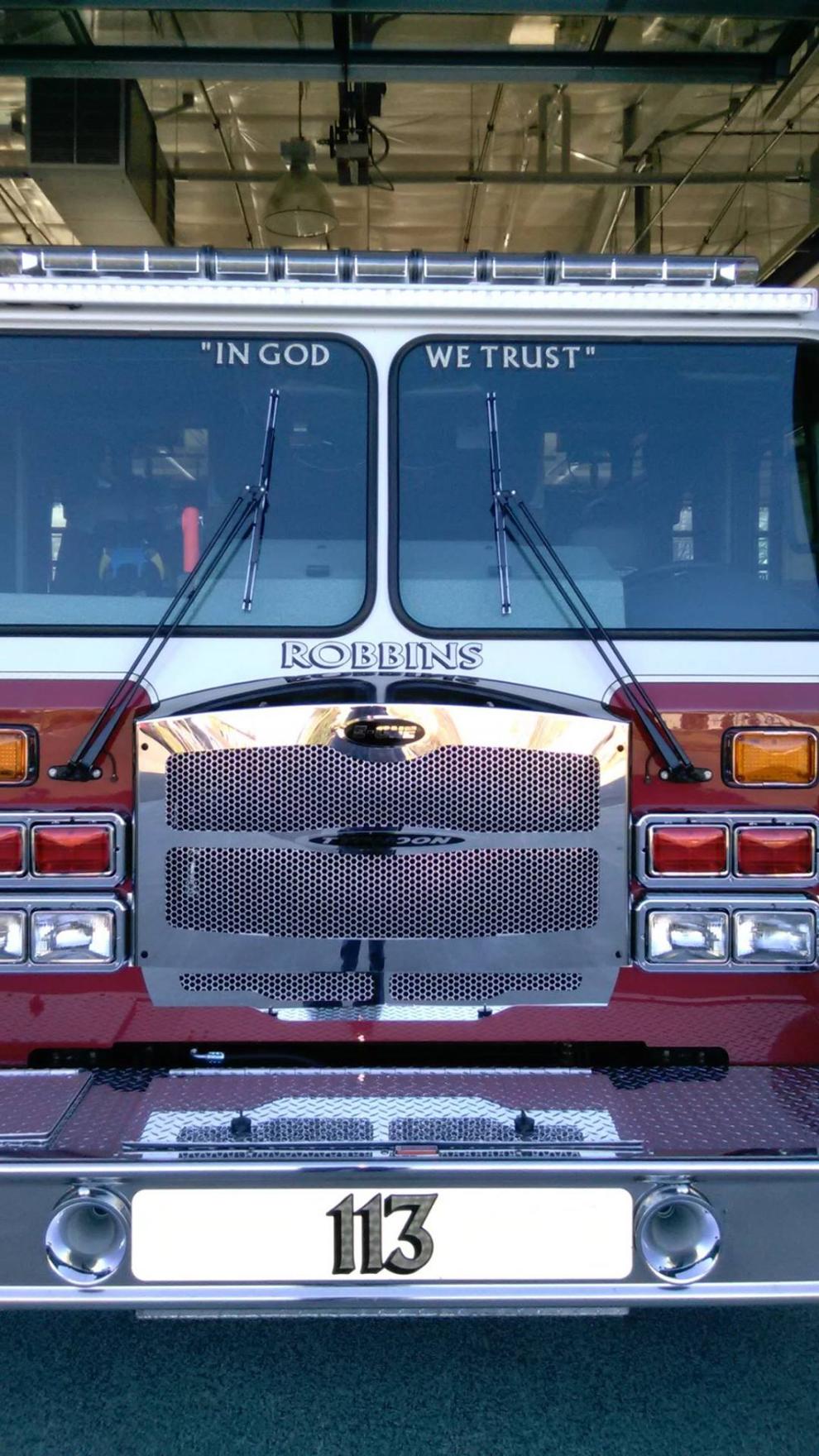 The Robbins Fire and Rescue Department recently replaced a fire engine that has been in service for more than 30 years.
The town's Board of Commissioners approved the purchase of a new engine, which cost $428,636, in January. Assembled in Florida, the vehicle is outfitted with a mix of equipment to handle both fires and accidents where people need to be extricated from cars, according to Chief Jarius Garner, of the Robbins Fire Department.
Much of the on-board firefighting equipment was purchased through grants and with money collected during annual fundraisers organized by the Robbins Fire Rescue Association. The extrication equipment was awarded to the department through a grant from the Federal Emergency Management Agency.
With room for six firefighters, the new engine is more spacious than its predecessor. Garner says five of the six seats are equipped with mounts for self-contained breathing apparatuses, or "air packs."
"The air pack seats make it possible for firefighters to make quick fire attacks on arrival," he said.
The department responded to 636 emergency calls in 2016. Fires accounted for 254 of the calls, while 382 were rescue or medical calls.
Financing for the engine was provided by Randolph Electric Membership Cooperation through the Rural Economic Development Loan and Grant program, which is administered by the U.S. Department of Agriculture.
"Robbins Fire and Rescue would like to express our gratitude to (the cooperation), the town of Robbins and the community for their support in making this new addition possible and allowing us to better serve the citizens of Moore County," Garner said.