A local developer has new plans for Moore County's biggest building.
The Aberdeen Board of Commissioners recently approved a zoning request to allow large retailers to set up shop in approxiately 106,000 square feet of the former Gulistan Carpet plant plus an outbuilding on N.C. 5.
John O'Malley of O'Malley Investments hopes to place an antique mall, furniture showroom and other businesses inside the 650,000-square-foot facility, which also houses other tenants.
"We would like to give the adult-aged people something to do on Saturdays and Sundays," Justin K. Schaad, director of development for O'Malley Investments, said in an interview with The Pilot. "The idea is to create a kind of village where you can go and shop for an afternoon inside the old Gulistan plant."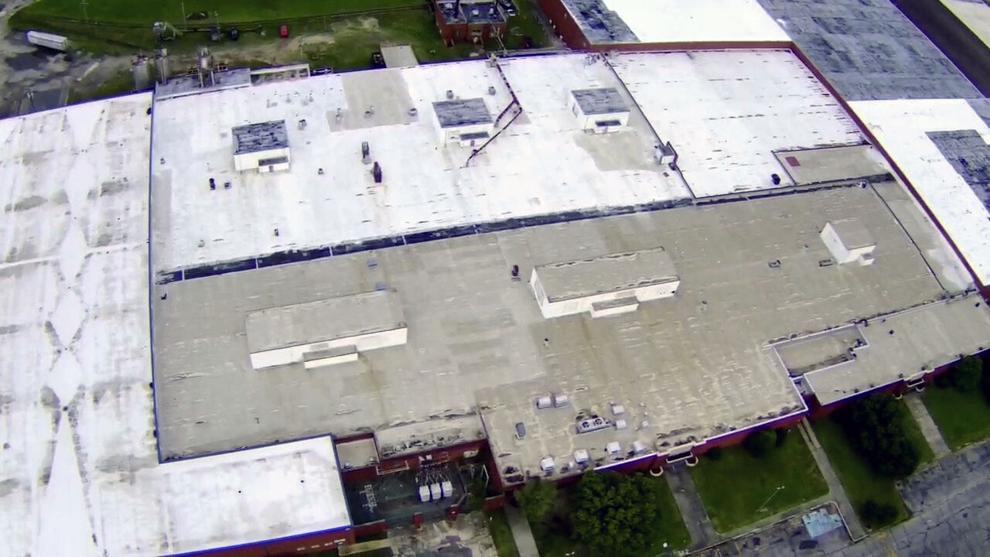 Schaad said O'Malley Investments is in the process of "rebranding" the property, which will be called Tower Park. The name is a reference to the water tower that looks over the structure.
"It's by far the largest building in Moore County," Schaad said. "It has a lot of potential."
The building has a lot of history, too. The oldest part of the facility was built in the 1950s. Gulistan moved its textile and carpet-production operations to the site in 1995. Once the largest employer in Moore County, Gulistan shuttered the plant after filing for bankruptcy in 2013. O'Malley bought the property later that year for $1.75 million.
"A lot of people worked there, and we'd like to bring it back up to a condition where it would be a fun place for them to come and shop with their families," said Schaad, who added that O'Malley Investments plans to put up murals highlighting the history of the building.
A traffic impact analysis conducted by Kimley-Horn and Associates stated that the "proposed retail space is not projected to generate a significant volume of traffic" on N.C. 5.
Kimley Horn's analysis recommended with N.C. 5 in its current condition as a two-lane roadway, the rezoned project at build-out requires an eastbound right-turn lane.
NC-DOT has proposed to widen N.C. 5 to a four-lane divided roadway in front of Gulistan as part of countywide road improvements scheduled to begin after the 2024 U.S. Open in Pinehurst. As currently planned both site driveways would be restricted to right-in/right-out only.
Based on the projected traffic volumes associated with the proposed rezoning when N.C. 4 is widened to four-lanes includes a dedicated eastbound right-turn lane with 100 feet of storage and appropriate tapers.
However, if the site does not in fact generate the level of traffic projected in this analysis, these turn lanes would likely not be needed, Kimley Horn reported.
With the improvements in place, all study intersections are expected to operate acceptably in the future year 2022 and 2025 traffic conditions with the proposed rezoning. 
Now that the zoning request has been approved, Schaad said O'Malley Investments can begin seeking new tenants for the property, which is already home to Aberdeen Self-Storage and the K9 Foundation.