Some stories are too compelling to only be told once, twice or even a hundred times. Staff Sgt. Ray Lambert's grit and heroism on the beaches of Normandy 76 years ago has left an indelible mark.
On Sunday, May 24, Lambert's story as told by Academy-award nominated actor Sam Elliott will be re-aired during a special presentation of the 2020 National Memorial Day Concert on PBS.
Hosted by Joe Mantegna and Gary Sinise, the 90-minute "America's Night of Remembrance" may be viewed on local PBS affiliate UNC-TV, the American Forces Network, or may be streamed on Facebook, YouTube and www.pbs.org/national-memorial-day-concert and available as Video on Demand, May 24 to June 7, 2020.
The program is a co-production of Michael Colbert of Capital Concerts and WETA, Washington, D.C. Additional new performances and appearances filmed around the country will honor all of our American heroes, with a special tribute to those serving on the front lines of the COVID-19 pandemic crisis.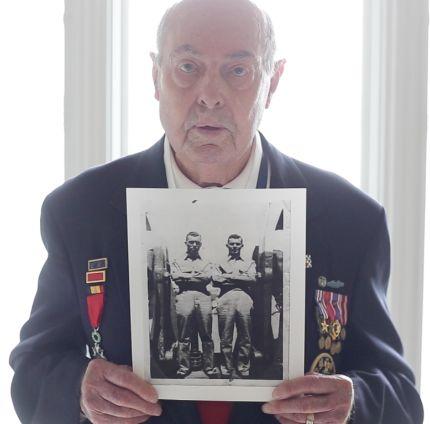 Lambert's story, as recounted by Elliott, is one of the most popular segments in the history of the show. He tells how the 24-year old combat medic landed on Omaha Beach with the first wave of D-Day soldiers. Lambert quickly established a treatment area, saving soldiers and comforting the dying behind a slab of concrete that would come to be known as Ray's Rock, even while being shot twice himself.
Lambert survived the war and later retired to Moore County in the 1990s. His stately home in Seven Lakes West overlooks the 'Ray Lambert Water Drop Zone' on Lake Auman, which is used by the military to train soldiers to land in or near water while in combat.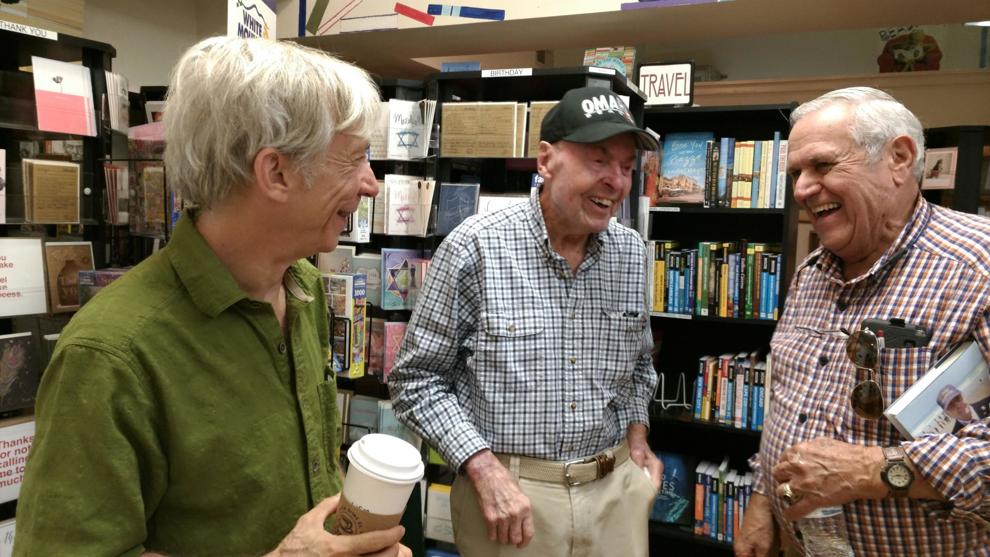 Last year -- to coincide with the 75th anniversary of D-Day -- HarperCollins released Lambert's memoir, "Every Man a Hero," co-written with the New York Times bestselling author Jim DeFelice. Copies of the book may be purchased online or for curbside delivery at The Country Bookshop in downtown Southern Pines.
The 2020 National Memorial Day Concert features other tributes in addition to new performances and selections.
"In this unprecedented time, when the nation needs it most, we will bring Americans together as one family to honor our heroes," said Executive Producer Michael Colbert.  "This has been the mission of the National Memorial Day Concert for 30 years, and we look forward to sharing stories and music of support, hope, resilience, and patriotism."
Distinguished American statesman General Colin L. Powell, USA (Ret); Tony, Emmy, and Grammy winner and two-time Oscar nominee, Cynthia Erivo; world-renowned four-time Grammy Award-winning soprano superstar Renée Fleming; country music star and Grammy-nominated member of the Grand Ole Opry Trace Adkins; Grammy Award-winning gospel legend CeCe Winans; Tony Award-winning Broadway star Kelli O'Hara; Tony Award-nominated actress Mary McCormack; members of the National Symphony Orchestra under the direction of top pops conductor Jack Everly; and a special message from General Mark A. Milley, Chairman of the Joint Chiefs of Staff, are scheduled. Broadway and television star Christopher Jackson will open the show with a poignant performance of the national anthem.  
Woven throughout the program will be messages from prominent guest artists of thanks and support for active-duty military, National Guard and Reserve and their families, veterans, and Gold Star families along with first responders, doctors, nurses, grocery clerks, truck drivers, postal workers -- all those who are on the front lines, putting their lives at risk now in the fight against this virus. 
Hosts Joe Mantegna and Gary Sinise will also share several powerful segments that highlight stories of generations of ordinary Americans who stepped forward and served our country with extraordinary valor in its most challenging times.