Longtime educator, coach and Union Pines athletics director Bobby Purvis has died at the age of 64.
His cause of death was an aggressive form of bladder cancer that had spread. He was under hospice care when he passed away Monday afternoon.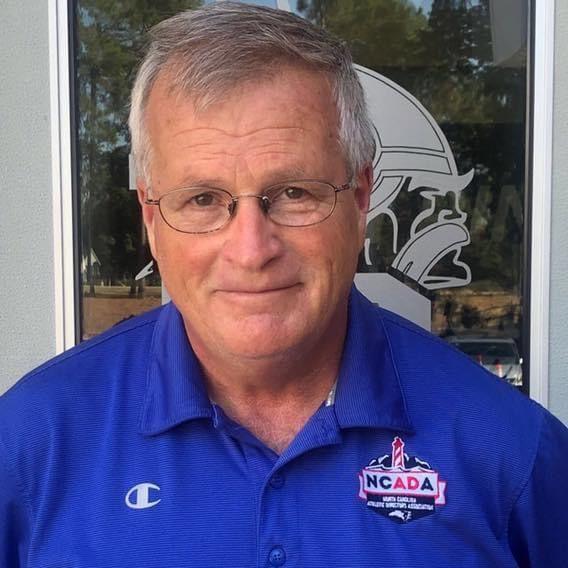 "Bobby was an honest-to-goodness embodiment of 'servant leadership,' and he was one of the most respected high school athletic directors in the state," said Moore County Schools Superintendent Bob Grimesey. "He was not just a great contributor to Union Pines High School's great reputation and legacy, he was among a few who defined that great reputation and legacy."
Purvis, a North Moore High School graduate, served more than 40 years for Moore County Schools, including the last 10 years as athletics director at Union Pines. He started his 42-year career at Cameron Elementary before moving to Union Pines in the early 1980s.
"Bobby Purvis was the greatest Viking," said Andy McCormick, Union Pines principal. "He loved Union Pines High School. He is going to be missed but never forgotten."
Scott Absher, who is now the at-risk coordinator for Union Pines, had known Purvis since 1983 as a friend, a fellow teacher and coach.
"He is a legend," said Absher. "What a great man, just a wonderful, wonderful person. He absolutely loved Union Pines."
Absher said that the "passion" that Purvis brought to anything was exceptional. Absher related how when Purvis was coaching basketball he would always wear a blue blazer.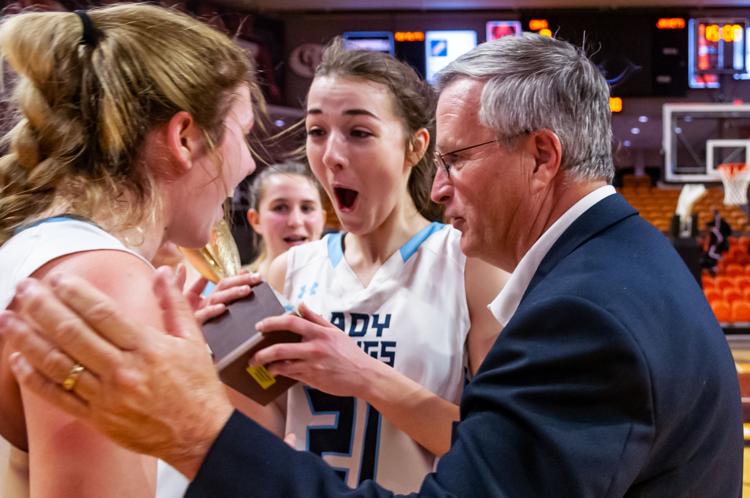 "The passion he would have when he coached," said Absher. "He'd take that coat off and fling it on a chair then start pacing the sideline. He would put the coat back on and then it would come off again. Off, on, off, on. That coat got quite a workout over the course of a game."
Absher also pointed out that Purvis was an excellent teacher. Purvis taught civics at Union Pines before becoming the athletics director.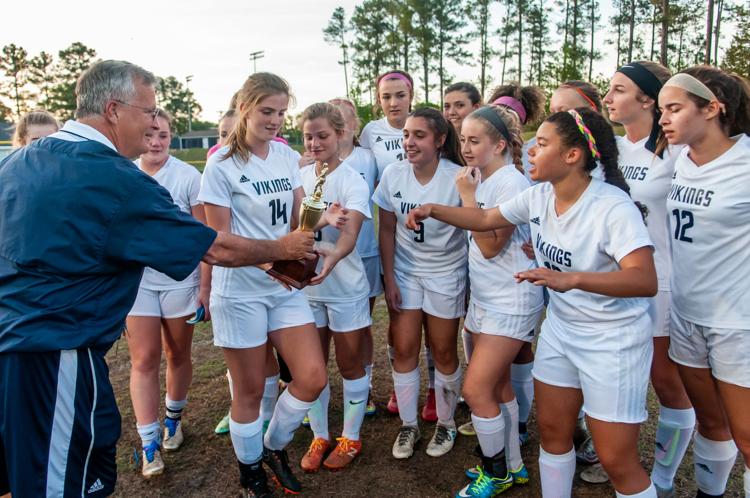 "The pride he took was as evident in the classroom as on the field," said Absher. "He was an excellent civics teacher. The same passion he had for athletics he displayed in the classroom."
Last fall Purvis was recognized by the North Carolina High School Athletic Association with the Charlie Adams Distinguished Service Award. The late Adams was a former executive director for the NCHSSA.
Purvis was also seen as a mentor by many of the coaches that he had a hand in hiring. Eric Marion was hired by the school to coach baseball in the summer of 2015.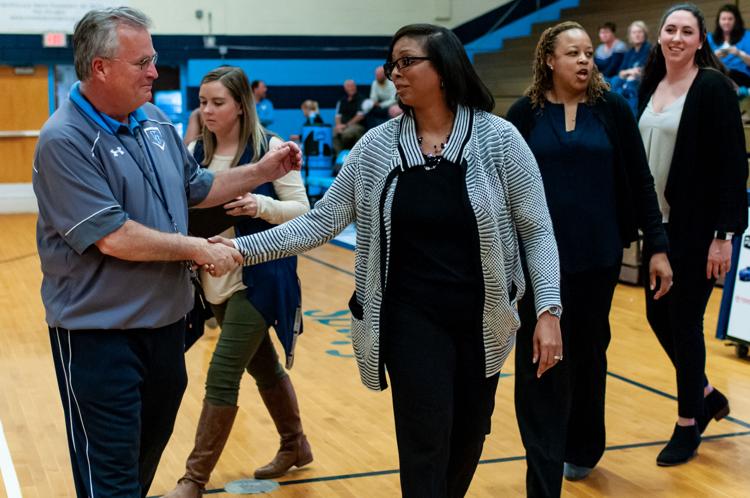 Marion took to Twitter to share his thoughts on Purvis.
"Our hearts are heavy with the loss of one of the best men to ever do it," Marion wrote. "So thankful I had the privilege of being around him the years I did. He taught me so much about coaching and so much more about life. If the grass needs mowing in heaven, It won't for long."
That last line is a tribute to Purvis and how much he cared about Union Pines. Purvis not only believed in Union Pines as part of a larger community, he wanted to make sure that the community saw the school putting its best face forward. Go to Union Pines, especially during the summer, and you were likely to find Purvis perched on a tractor, mowing the large fields that surround the campus.
"I think that was kind of like his refuge," said Absher. "He would be out there alone, thinking about things without interruptions. He would get on that mower and do his thing. He kept the place spotless. He practically lived at Union Pines."
Purvis had many roles at Union Pines, including head coach of the boys' basketball, girls' basketball and track and field teams. He was an assistant football coach and baseball coach.
His track and field teams, girls' basketball teams and boys' basketball teams claimed more than 30 conference championships. He also earned at least 16 conference coach of the year honors. He was conference president for three different conferences.
While Purvis was athletics director, the school won several Wells Fargo Conference Cups. The Wells Fargo Conference Cup is presented by the NCHSAA to recognize the best interscholastic athletic performances in each of the state's conferences.
He was the Region 4 Athletic Director of the Year in 2016.
He was a member of the Union Pines Sports Hall of Fame. He was instrumental in getting the Hall started, and it was something he held close to his heart.
He told The Pilot in 2013 after a class was inducted into the school's Hall of Fame that the Hall was one of the treasured things he had been associated with during his time at Union Pines.
"It is a great night to come to Union Pines," Purvis said then, "it is one of the best nights of the whole year. It is a time of celebration, memory, tradition, honor, dignity and respect.
"All of the things that mean so much to us and make high school athletics so laudable are celebrated and, in fact, shape the night.
"Simply put, it is a great, great evening for our school and our community."
And McCormick knows that Purvis was an integral part of building that community.
"He is never going to be replaced or replicated," said McCormick. "He was Union Pines."
No details on memorial services have been released yet.