At 81 years old, Margaret Kellis would not seem to fit the profile of a dangerous criminal suspect, yet that is how authorities described her to a judge last week.
During a hearing in Moore County Superior Court, a Sheriff's deputy accused the octogenarian of threatening to kill a fellow inmate at the Moore County Detention Center.
Kellis has been in jail since she was arrested Oct. 4 in connection with the shooting death of her 76-year-old husband, Dallas Kellis.
Superior Court Judge James Webb on Wednesday denied a request to reduce her bond, currently set at $1 million, to $100,000. It was the second such request submitted in as many months by attorney Arthur Donadio, who says Kellis suffers from a litany of health issues and has "elderly children" from a previous marriage who are also in poor health.
Lowering the bond, Donadio said, would give Kellis a chance to see her ailing son, who was recently diagnosed with terminal cancer.
"She is hardly a flight risk since she can no longer get around without assistance," Donadio said.
But prosecutors begged to differ. Addressing the judge, Assistant District Attorney Peter Strickland said Kellis would pose "a danger to herself and others" if released.
She has allegedly tried to "intimidate" multiple witnesses into changing their statements to investigators, according to Strickland. "Even while she's been in jail, she's tried to make contact with potential witnesses," he said.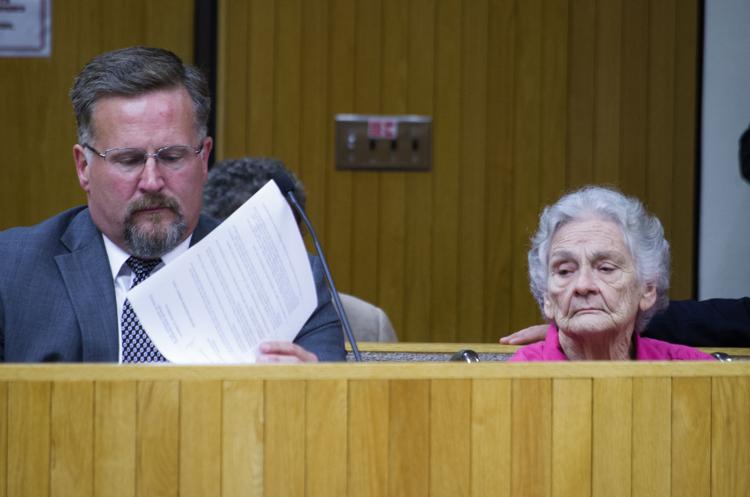 Sgt. Anthony Guerra, the detective leading the homicide investigation, said during his testimony that Margaret Kellis recently "threatened to kill" a fellow inmate. The 36-year-old inmate reported the threat in a signed statement presented the morning of the hearing.
Strickland says prosecutors fear Kellis will attempt to flee if she is released from jail. She reportedly traveled to Tennessee, Georgia and Alabama in the months between her husband's slaying on July 20, 2016, and her arrest in October.
Relatives of the woman have also advised against her release, according to Guerra.
"I have been told by family members that if she is released, we will never see her again," he said. 
On the morning her husband was fatally shot, Margaret Kellis told a 911 dispatcher she had been at McDonald's ordering breakfast. She said Dallas Kellis was unresponsive when she returned to the couple's home in the 600 block of Sand Pit Road in Aberdeen.
After being transferred to the dispatcher, Margaret Kellis launched into a breathless summary of her morning before explaining why her husband was in need of medical attention.
The following is excerpted from a recording of the 911 call provided to The Pilot by the Moore County Sheriff's Office.
DISPATCHER: Tell me exactly what's going on.
KELLIS: My nephew died down in Bladen County and we were going down there. My husband told me when I woke up this morning (to) run up to McDonald's and get a ham sandwich and when you get back we'll get dressed and go, that way we won't have no mess to clean up. So I went up there and when I came back, I didn't go in the room, I just went to the door and called him and said come on and eat your sandwich. He didn't answer me, but that's not unusual. He does that a lot. He'll doze back off. So I went back in there and sat down and ate mine. He hadn't come, so I went and called him. He didn't answer me. I went on to the room and I seen him —
DISPATCHER: O.K. ma'am, what's going on?
KELLIS: I think he's dead.
Later in the recording, Kellis is heard struggling to perform chest compressions on her husband. She wails in grief at the sight of "blood on the pillow," but she never reveals the nature of his injuries.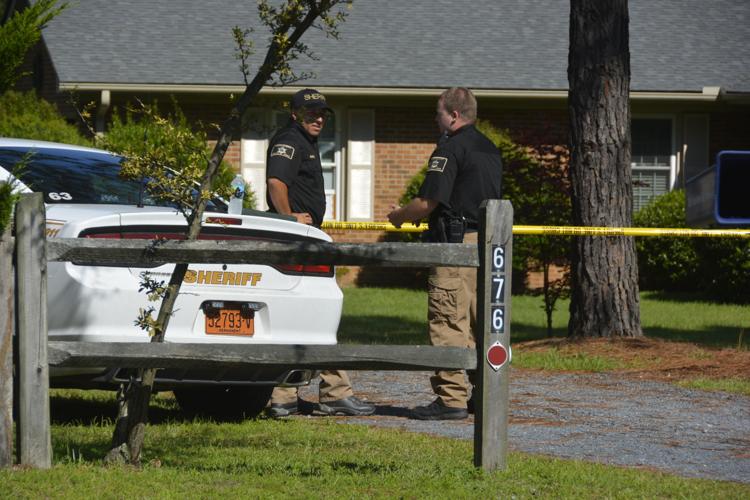 When paramedics discovered Dallas Kellis had been shot, they notified the Moore County Sheriff's Office. The sudden swarm of Sheriff's deputies at the home caught the attention of curious residents, many of whom described the neighborhood as, ordinarily, a quiet place.
The state Medical Examiner's Office later concluded Dallas Kellis died of gunshot wounds to the abdomen and head. Authorities say there were no signs of forced entry at the home and nothing was reported stolen.
A grand jury indicted Margaret Kellis in connection with her husband's slaying on Sept. 19, 2016. Strickland said the woman attempted to flee her home through a back door when Sheriff's deputies arrived to arrest her on Oct. 4.
Dallas Kellis was born Oct. 21, 1939, in Montgomery County. One of seven siblings, he briefly served in the military and worked for more than 20 years at the defunct J.P. Stevens textile mill in Aberdeen.
"He was a great all-around guy," Rora Kellis, Dallas Kellis' nephew, said in a phone interview. "He was very outgoing and well-spoken, with an infectious laugh."
It was not uncommon for neighbors to see Dallas Kellis tending to his lawn. He took pride in its precisely trimmed hedges and manicured grass.
"Lord, he loved that yard," Rora Kellis said. "He was very meticulous when it came to his lawn. Everything had a place."
He was married for 41 years to Louise Kellis, who died June 21, 2009. Several women pursued the widower after his wife's death, according to his nephew.
"Uncle Dallas was a sharp dresser," Rora Kellis said, "and he was definitely in good shape for his age."
Some were taken aback when Dallas Kellis announced his engagement to the former Margaret Seiber.
"A lot of people were surprised because she wasn't much like him," a member of Dallas Kellis' church, who asked not to be identified, told The Pilot last year. "She didn't seem like an outgoing or friendly person either."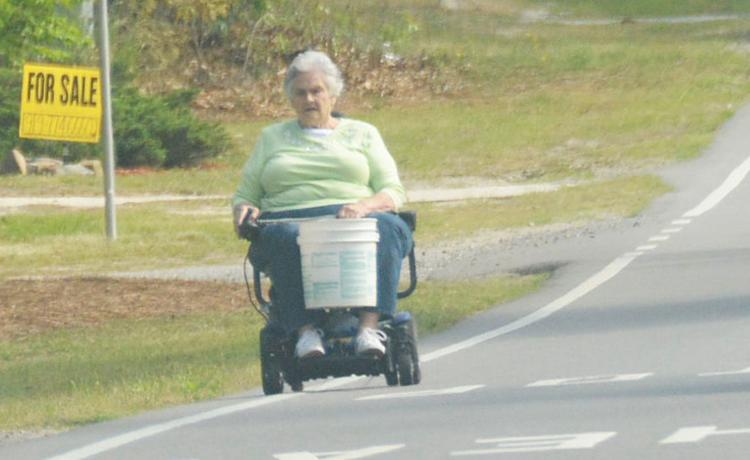 She also has a checkered past, according to prosecutors. During a previous court hearing, Strickland said Margaret Kellis has been convicted of multiple felonies over the years. She was most recently convicted of felony larceny in 2009, Strickland said.
Rora Kellis does not think his uncle knew about his second wife's criminal record.
According to Donadio, Margaret Kellis "has no history of violence." He says his client "has maintained her innocence since the beginning."
Police have been unable to locate the gun used in the shooting. The District Attorney's Office is still waiting for the State Bureau of Investigation to provide its analysis of DNA evidence collected from a 2013 Kia Soul seized by Sheriff's deputies. The vehicle is registered in Dallas Kellis' name, according to a search warrant.
Thursday will mark a year since Dallas Kellis was shot to death in his bed. He is buried near his parents in West End Cemetery.
Margaret Kellis is due back in court Sept. 7. She plans to request a jury trial, Donadio said.