Preparation work for the future project to improve N.C. 211 between Aberdeen and Raeford can begin as early as this month thanks to a contract recently award by the N.C. Department of Transportation.
NCDOT awarded a $15.3 million contract to Fred Smith Company of Raleigh to conduct clearing and grubbing, erosion control, resurfacing and shoulder grading along 15.6 miles of N.C. 211 between U.S. 15-501 in Aberdeen and West Palmer Street/Mockingbird Hill Road in Raeford. This will prepare this stretch for the future widening of N.C. 211.
Build NC Bonds are being used to cover $7 million of the cost of construction for this initial work.
Drivers should expect lane closures along this stretch while this work takes place over the next couple years and be mindful of crews working near the travel lanes.
The larger project, which proposes to widen N.C. 211 to four lanes incorporating a reduced conflict intersection design, more commonly known as a "super street," is currently scheduled to be awarded in 2024.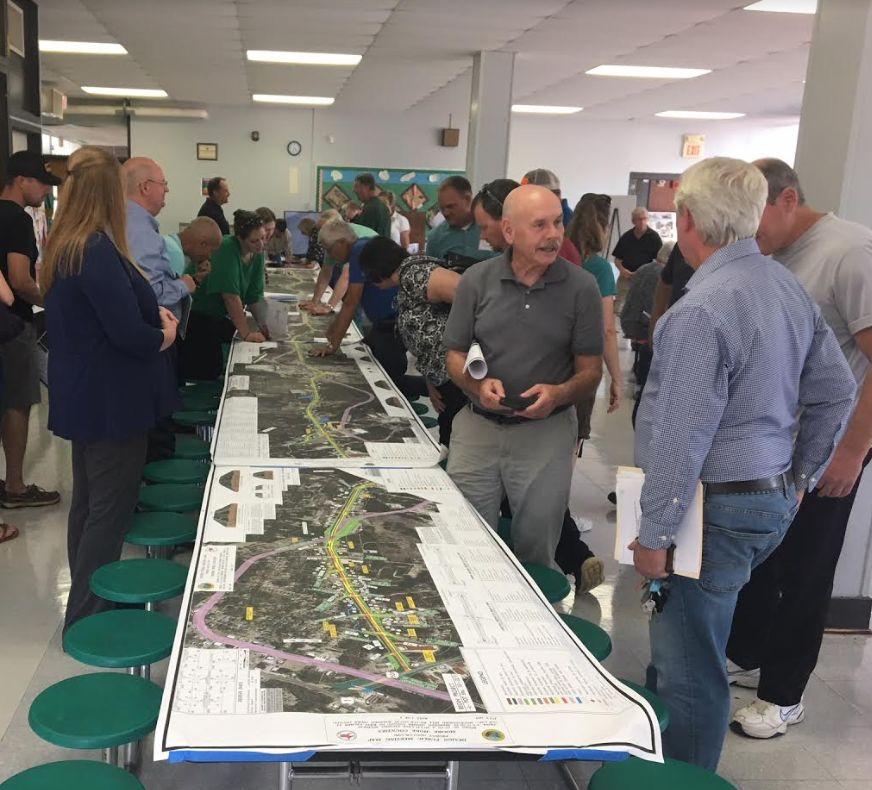 Those proposed widening improvements date back to a feasibility study completed in 1990 and updated in 2002. According to data projections, traffic volume on this corridor is expected to increase more than 60 percent by 2040. The road also has higher than average crash rates, with approximately 450 crashes reported in a five-year period.
The $152 million dollar fix proposed includes flattening hills and valleys, limiting turn access, redesigning several intersections, and building a new bridge over the railroad tracks just east of Central Drive in Aberdeen.
Through the Aberdeen section, where there is very little undeveloped land, plans call for a 30-foot raised grass median. The widened highway will maintain the existing 45 mph posted speed limit. Once the project area reaches the Hoke County line, the proposed median widens to 46-feet and the speed limit increases to 55 mph.
The expanded right-of-way areas will create substantial impacts to property owners in Hoke and Moore counties, to include relocation of approximately 93 homes, 16 businesses, eight churches and three community facilities, including a utility substation.
Lesser impacts are anticipated on four cemeteries, 20 acres of conservation properties, and four acres of wetlands. DOT officials have said as their plans continue to be refined, they hope some of these impacts can be reduced or mitigated.
For real-time travel information, visit DriveNC.gov or follow NCDOT on social media.