A new 24,800 square foot showroom and service area is proposed for a section of the existing Leith Honda location on U.S. 15-501, near the U.S. 1 intersection.
The project is being reviewed under an interlocal agreement between Aberdeen and Southern Pines since the tract and planned structure straddle the boundary line between these two municipalities.
On Wednesday, Southern Pines town leaders looked over plans for the portion of the building that falls within Southern Pines' jurisdiction.
The architectural design and colors are in-keeping with corporate branding of "Honda white," blue and silver accents. The building will be primarily one-story with the exception of a small second floor parts mezzanine.
The two existing dealership buildings on the site are scheduled to be demolished once the proposed new facility is completed.
Leith Automotive initially purchased the former McBrayer dealership property on U.S. 15-501 closer to the U.S. 1 intersection, before adding the former Steve Jones Honda property to its portfolio in 2013.
More recently, the McBrayer property was acquired by D & N Development, LLC, who announced plans last year to redevelop the site with five buildings that included retail and restaurant uses, and a large gym. There has been no progress on those plans in 2020.
Wednesday's agenda meeting also marked outgoing Assistant Town Manager Chris Kennedy's last session with town leaders. He has been named town manager of Pittsboro.
"Chris, we shall miss you very much. We appreciate your leadership, your time, your thoughts and ideas as you've led this community forward," said Mayor Carol Haney. "We are looking forward to seeing the changes you will make in Pittsboro. We are proud of you and excited to see you go on to the next phase of your career."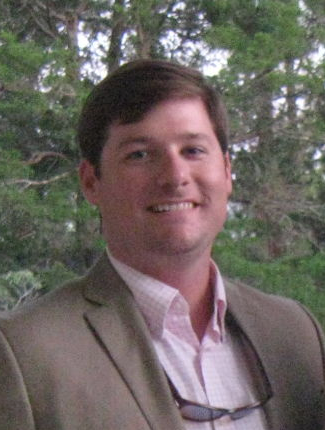 Kennedy said he is looking forward to the opportunities in Pittsboro, but the decision to leave was not easy.
"I have put in a lot of blood, sweat and tears working in Southern Pines. It will always have a special place in my heart and in my family's heart."
Also on Wednesday, the Southern Pines Town Council:
Scheduled a public hearing on Tuesday, Aug. 11, to discuss the town's intent to develop and file a Community Development Block Grant - Neighborhood Revitalization (CDBG-NR) application. Last month, town leaders appointed several individuals involved with the West Southern Pines Task Force and a representative of Habitat for Humanity to a Housing Selection Committee. In addition, three community meetings and a public hearing will be held to discuss the grant application prior to its completion and submission.
Scheduled a public hearing on Tuesday, Aug. 11, to consider a conditional zoning request by Hutton Build for a three-story storage facility on Brucewood Road in the Southern Pines Village development.
Recognized resident Donald Rich who inquired whether future town meetings would be videotaped once regular, in-person meetings resume. Town Manager Reagan Parsons said all council meetings are audio-taped but video equipment was more challenging because the town board does not have a dedicated work space. Monthly business meetings are held at the Douglass Community Center, where the facility is used by multiple groups each week.