The cross-county rivalry between Pinecrest and Union Pines opened a new chapter on the lanes at the Sandhills Bowling Center Thursday.
In week five of the Sandhills Athletic Conference bowling season, the boys teams from both schools faced off, while the scheduled match for the girls was postponed with Pinecrest's girls team out due to COVID-19 safety precautions.
The Pinecrest boys entered the match leading the Sandhills Athletic Conference, and retained that lead with a 4-1 win over Union Pines. Points are awarded to teams for winning a game in the four-game series they play, and a fifth point is awarded to the team with the highest pin total.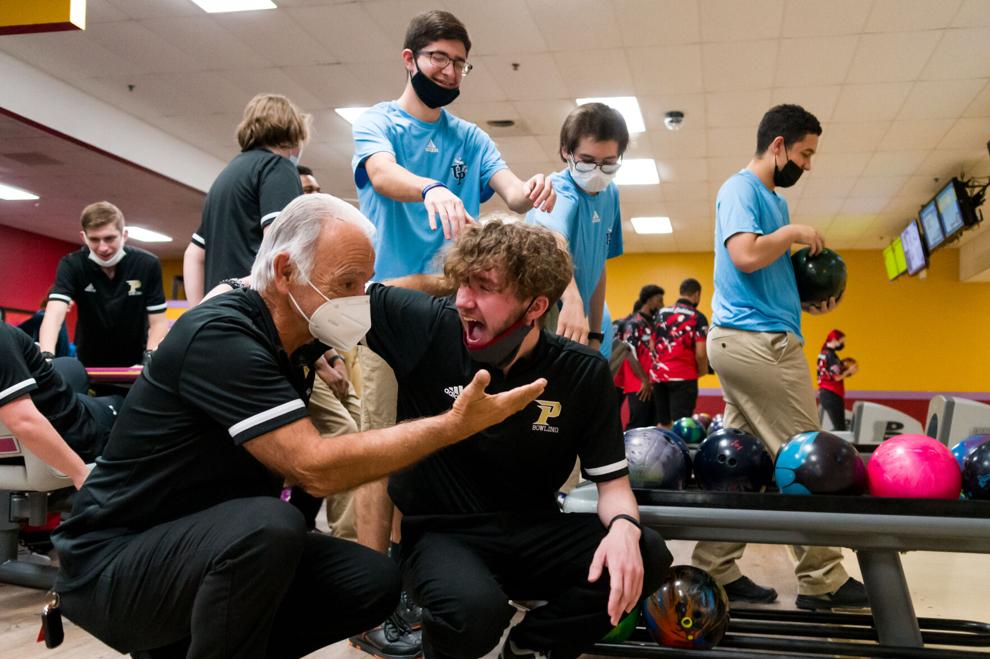 Pinecrest won the first three games with pin totals of 186-110, 134-100 and 225-160. The Vikings took the fifth game, 111-122. Pinecrest finished with 656 pins to the Vikings' 492.
In the third set, both teams posted their highest pin total. Pinecrest did not leave a frame open, tallying six strikes and picking up spares in the other frames.
The Viking are in their first season bowling and sit in fifth place in the conference standings on both the boys and girls sides.
The season has consisted of the conference rotating matches between Sandhills Bowling Center and the Laurinburg Bowling Alley in alternating weeks. Action will return to the lanes in Aberdeen on Jan. 27 to close out the regular season and the Sandhills Athletic Conference championships will be held at the Sandhills Bowling Center on Feb. 7 for the girls and Feb. 9 for the boys.