Hours after Saturday's commencement ceremony, a Pinecrest High School graduate was seriously injured in a head-on vehicle collision.
Elijah McCormick, 18, was traveling south on U.S. 15-501 when his Toyota Camry collided with a Kia Sorento SUV shortly after 12:20 p.m. near Pinebluff Lake Road in Aberdeen. The fronts of both vehicles were crumpled by the crash.
The impact sparked a fire in the engine compartment of McCormick's heavily damaged passenger vehicle. Witnesses pulled McCormick from the wrecked car and helped direct traffic until first responders arrived.
McCormick was placed on a helicopter and flown to UNC Hospitals in Chapel Hill. Family members reported Sunday that McCormick was recovering from his first round of surgery.
"Surgery was a success," his cousin Aiesha King wrote on Facebook. "He's fighting, guys, so please keep praying as he goes on his journey to recovery."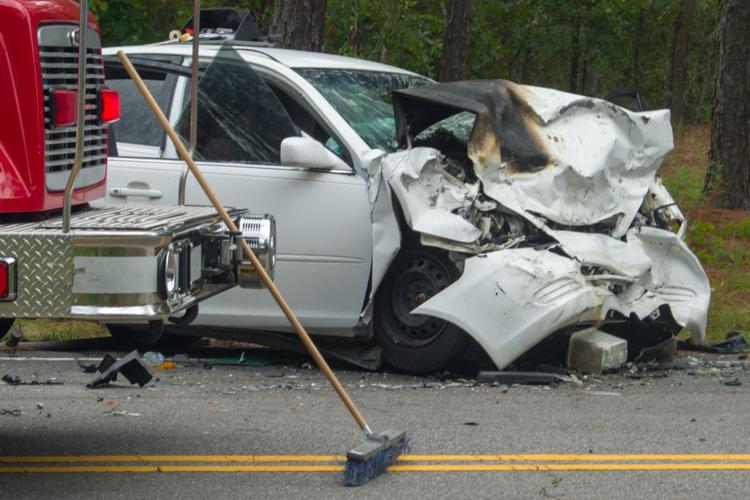 The driver of the SUV also suffered severe injuries in the crash and was flown to the hospital. The man's name has not yet been shared by authorities, and information about his condition was not immediately available.
A Go Fund Me campaign has been launched to help McCormick's parents cover their son's hospital bills and to pay for lodging in Chapel Hill. Organized by family friend Alvita Thomas, the online fundraiser had collected nearly $5,000 of its $10,000 goal as of Sunday evening.
"(Elijah) has a long recovery and many surgeries to endure," Thomas wrote. "These many surgeries and time in ICU will be costly so we need your help."
Throughout his high school career, McCormick was known as one of the Pinecrest Chamber Ensemble's standout singers. He won an outstanding soloist award earlier this year in an Atlanta choir competition.
McCormick was praised for his solo performance of "Make Them Hear You," an anthem from "Ragtime: The Musical," during the chamber ensemble's most recent concert on May 23.