The Southern Pines Fire and Rescue Department's second station was unveiled to the public during an open house on Saturday. Located near the Moore County Airport on N.C. 22, the $5.2 million facility will improve response times and reduce insurance premiums for homeowners in northern Southern Pines.
Following is a look at some of the station's notable features.
APPARATUS BAY
The station's apparatus bay spans over 6,000 square feet, making it roughly the same size as the bay at the department's flagship station in downtown Southern Pines. Vehicles enter and exit the bay through bi-folding doors, which open faster than the roll-up doors found at many older firehouses.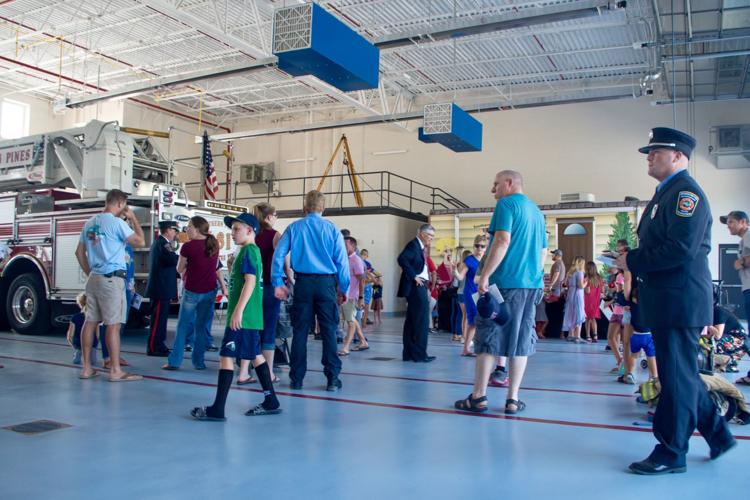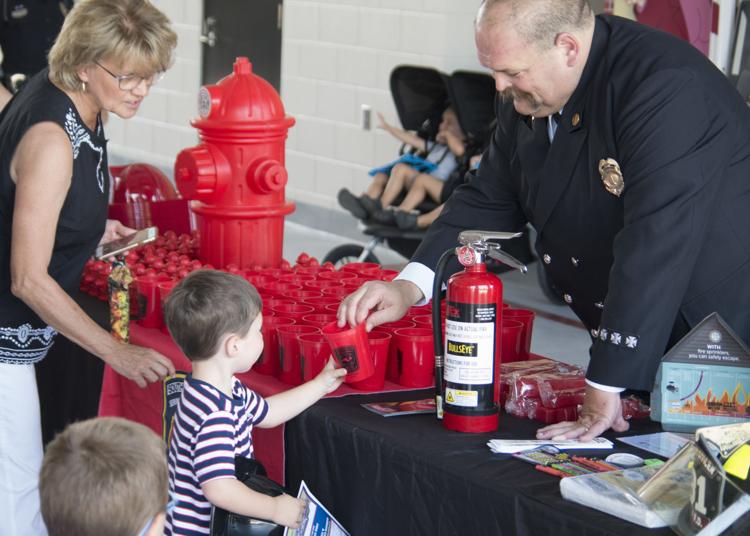 It's more than a parking garage for fire trucks. The bay includes a mezzanine with overhead access to an equipment room. On Saturday, a firefighter was lowered into the room as part of a confined-space rescue demonstration.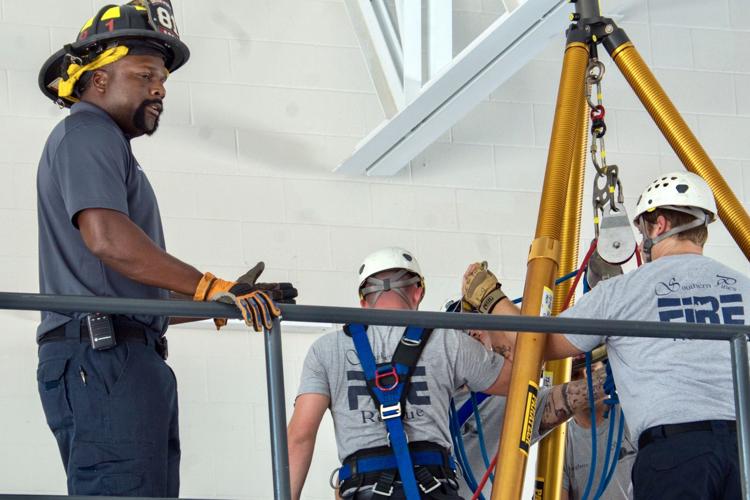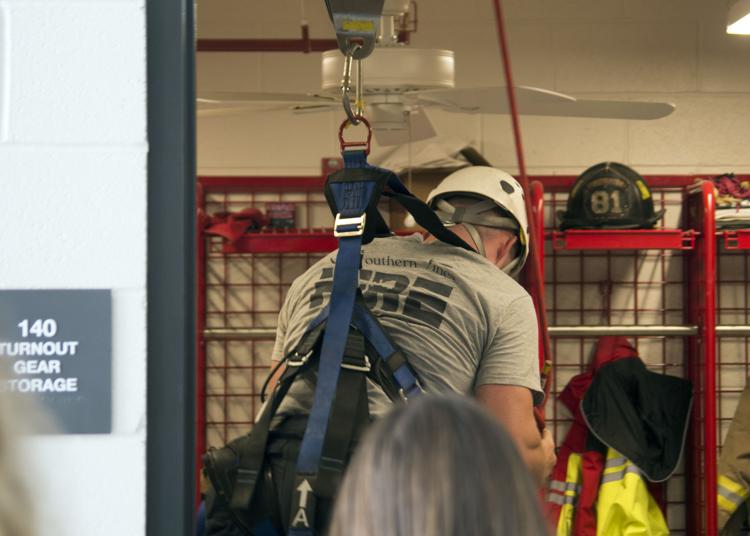 TRAINING TOWER
Perhaps the most immediately noticeable aspect of the station's design is the 42-foot-tall tower overlooking the campus. Firefighters will use the structure to practice rappelling and other rescue exercises.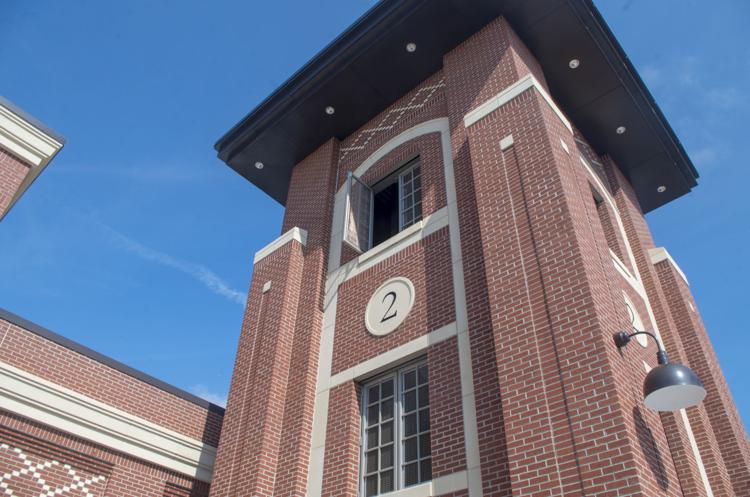 The tower features the same kind of multi-flight stairway that fire crews might encounter at an apartment complex.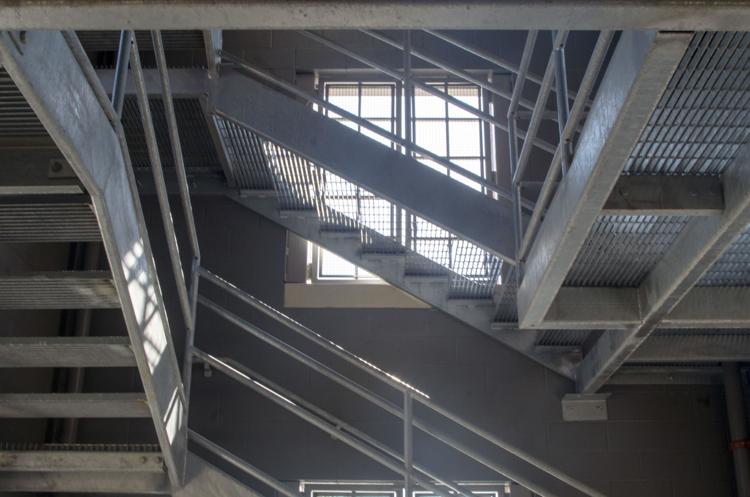 BEDROOMS
Firefighters assigned to the new station have individual sleeping quarters, an increasingly common feature of modern firehouses.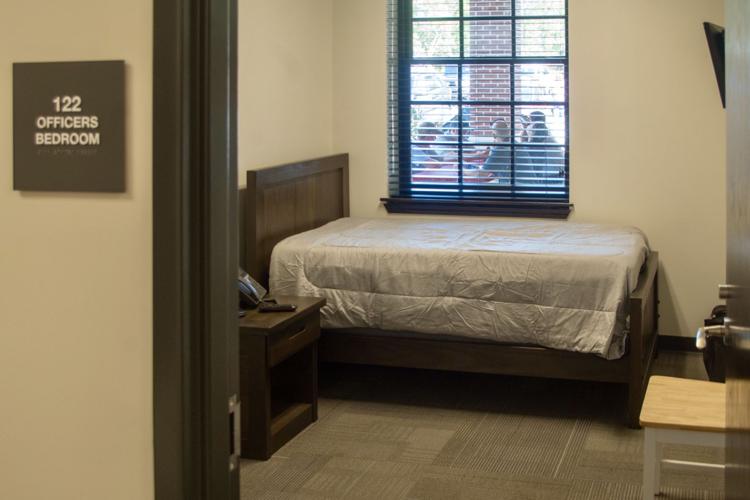 FITNESS CENTER
Employees looking to get in a workout between calls will find weights, treadmills and other exercise equipment in the station's fitness center.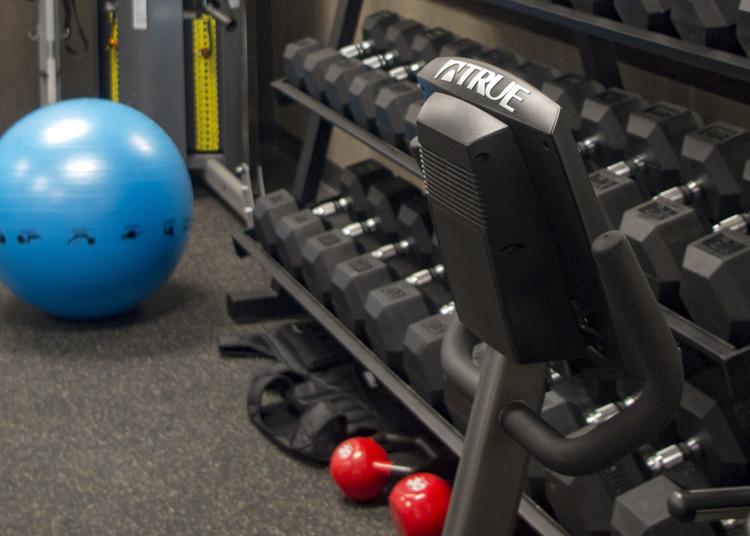 MEETING ROOM
According to a program distributed during the open house, the station's meeting room is equipped with "audiovisual equipment, computer network connections and space to accommodate up to 40 people, depending upon room configuration."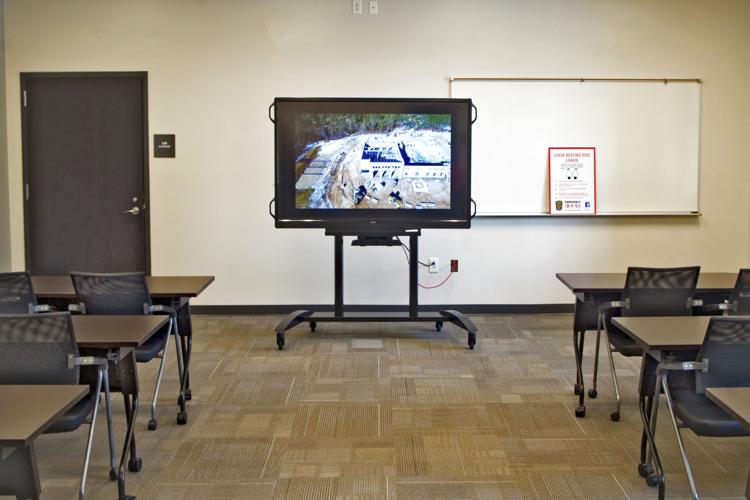 KITCHEN
The station's kitchen is outfitted with stainless steel appliances and separate pantries for firefighters working different shifts.
The kitchen faces a lounge where employees can watch television during meal breaks. A large table in the dining area is emblazoned with the department's crest.