A live segment on cable's top-rated morning show drew hundreds of fans to Pete's Family Restaurant in Carthage.
The diner was featured on Wednesday's episode of "Fox and Friends." Pete Hegseth, an anchor for Fox News Channel, asked customers to weigh in on President Donald J. Trump's State of the Union address, which was delivered Tuesday evening.
Trump's speech earned high marks from Dee Park, a Pinehurst resident who recited the preamble of the U.S. Constitution to Hegseth.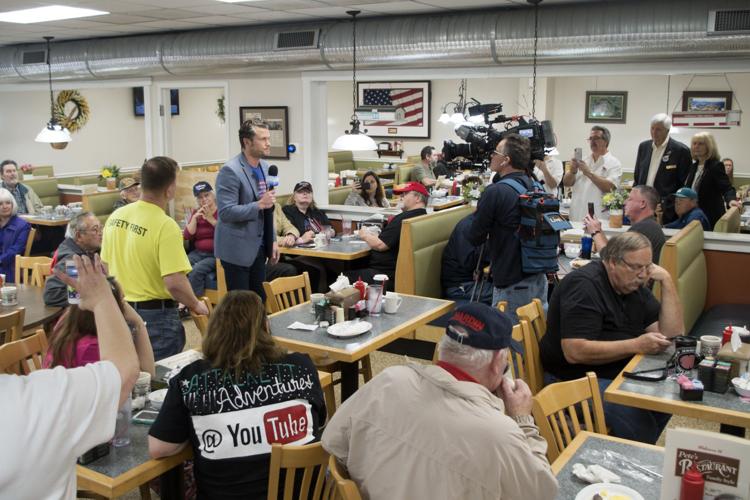 "We the people were listening and we found the president to be 'A'-plus," Park said in a televised exchange.
The sentiment was echoed by other customers, many of whom donned red "Make America Great Again" baseball caps during the live segment. When asked by Hegseth to "raise your hand or shout if you think that was the best State of the Union address you've ever seen," the crowd roared in approval.
Several diners condemned House Speaker Nancy Pelosi for tearing up a printed copy of Trump's address on live television. One woman told Hegseth that Pelosi was "pathetic" and a "disgrace to our country."
But the president's speech, in which he emphasized the strong U.S. economy, received unanimous praise from the nearly two dozen customers who appeared on camera. Pete's Family Restaurant picked up plaudits, too, with Hegseth calling the eatery's cheese grits "unbelievable."
The diner is owned by Pete Kakouras, a local restaurateur who entered the business after emigrating from Greece as a teenager in 1974. He also owns Carolina Fried Chicken in Robbins, where that establishment is known colloquially as the "Chicken Hut."
"We chose Pete's Family Restaurant because we were looking for a great local diner that would draw people to come talk politics and other news of the day," a spokesperson for "Fox and Friends" said in a recent statement to The Pilot. "The Carthage, N.C., diner is centrally located among the state's three larger cities of Raleigh, Charlotte and Fayetteville. It seemed like a really great place."
Addressing the show's hosts in New York City from Carthage, Hegseth said the segment attracted "about as good of a turnout as we've ever had." One diner reportedly camped out overnight in the restaurant's parking lot to secure a table.
Business was similarly brisk for Girl Scout Troop 4011, whose members hawked cookies near the restaurant's entrance. Ashley Laton, the troop's leader, said the scouts sold about 225 boxes of cookies while the segment was underway.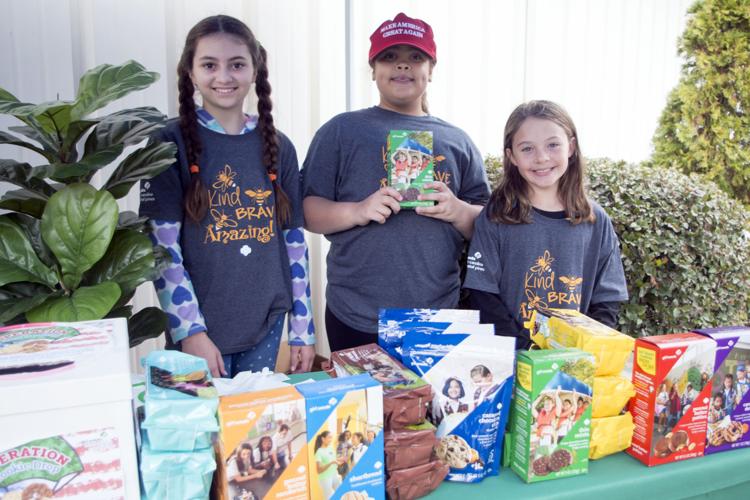 "The turnout was amazing," Laton said. "This is a lot of attention, and it's good for our state and county."
"Fox and Friends" has an average of 1.4 million viewers, according to the most recent data available from Nielsen. Kakouras, who keeps the diner's three televisions tuned to Fox News Channel, said the show's visit was an "exciting deal" for his business.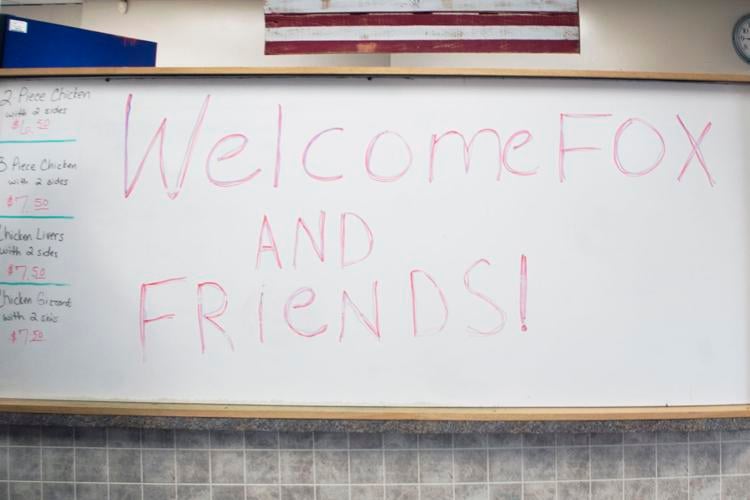 "It's an honor for the diner, the town and the county," Kakouras said in a previous interview with The Pilot.
The State of the Union address was attended by Sgt. 1st Class Richard "Rich" Stayskal of Pinehurst. Stayskal, a Green Beret, was invited to the event by U.S. Rep. Richard Hudson, a Republican whose district includes Moore County.
Hudson introduced legislation, named in Stayskal's honor, allowing military personnel to sue the federal government for medical malpractice. Doctors at Womack Army Medical Center failed to detect Stayskal's lung cancer when he went in for a routine screening in 2017.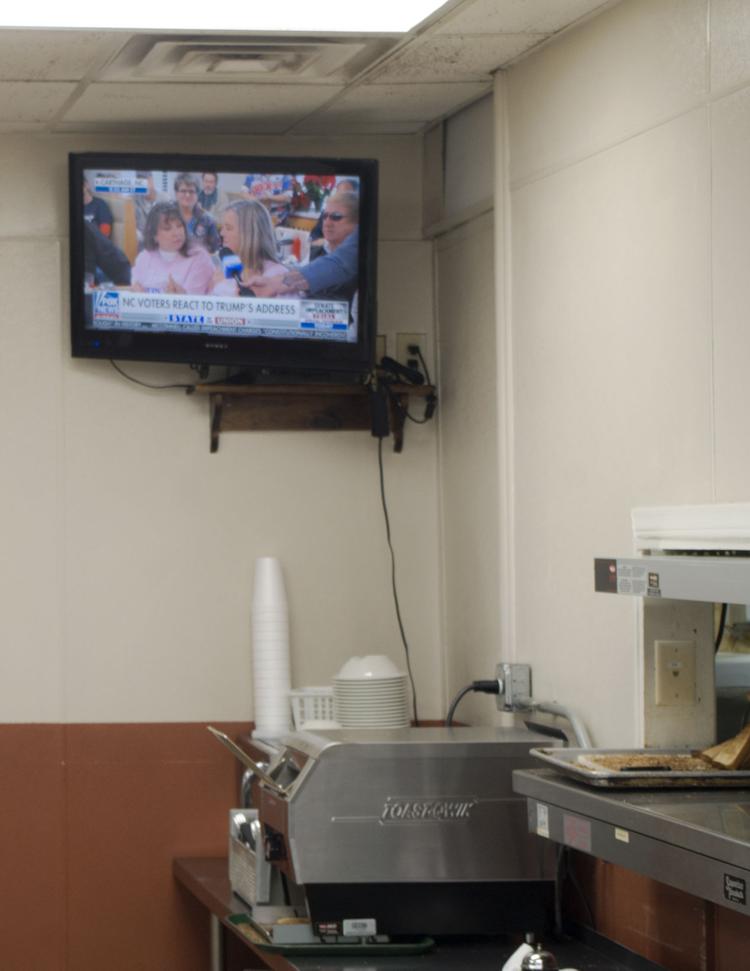 Trump signed the measure into law on Dec. 20. During an appearance earlier that day on "Fox and Friends," Stayskal learned his family will receive a new mortgage-free residence in Moore County from Operation Finally Home, a nonprofit that provides housing to veterans and families of fallen service members.
Like Stayskal, Hegseth is a veteran of the Iraq War. Before becoming a television personality, Hegseth served as executive director of the advocacy group Concerned Veterans for America.