A South Carolina man who police call a "person of interest" in the 1995 disappearance of a local woman, was sentenced Tuesday for committing a sex offense with a child.
Brooks Gordon Ross,  67, appeared in the Henderson County, N.C. Superior Court and entered a guilty plea to one count of a Sexual Offense with a Child. Ross who lives in Greenwood, South Carolina was sentenced by Judge Mark Powell to 18.4 to 22 years in connection with the crime he committed against a nine year old child sometime between 2011 and 2012.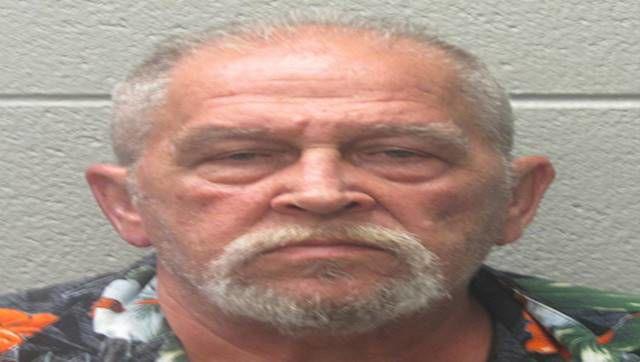 Moore County Sheriff Neil Godfrey said Ross is the primary person of interest in the disappearance of Sherry Lynn Ross. She disappeared in July of 1995 while she and Ross both lived here. In 2004 Sherri Lynn Ross was officially declared dead by Chief Superior Court Judge James Webb.
In the Fall of 2016, the Moore County Sheriff's Office began re-investigating Sherry Lynn Ross as a so-called "cold case." During the process, Moore County Sheriff's Deputies re-interviewed key witnesses and during those interviews, Moore County Sheriff's Deputies became aware that Ross had assaulted a child in Henderson County, North Carolina.
As a result, Moore County deputies along with Henderson County Sheriff's Office and the Department of Social Services began a joint investigation.
In August 2017, Investigators from Moore County and Henderson County Sheriff Offices obtained recorded conversations in which Ross admitted to sexually assaulting the young victim. Ross pleaded guilty May 1 and was sentenced to prison.
"While this may not be the outcome we wanted for the Sherry Lynn Ross family, it does bring closure knowing that justice, regardless of its form, has been served" said Godfrey. "I am proud of the relentless efforts by Moore County deputies; their resolve brought justice to those involved allowing us the opportunity to move forward."