Volunteers across the area participated in North Carolina's journey in the Old Glory Relay, which began in New York City on Sept. 11.
The brainchild of Mike Erwin and the Team Red White & Blue (RWB) nonprofit organization, whose mission is to enrich the lives of America's veterans, the Old Glory Relay will reach 10 states over 62 days, culminating on Veterans Day in Atlanta.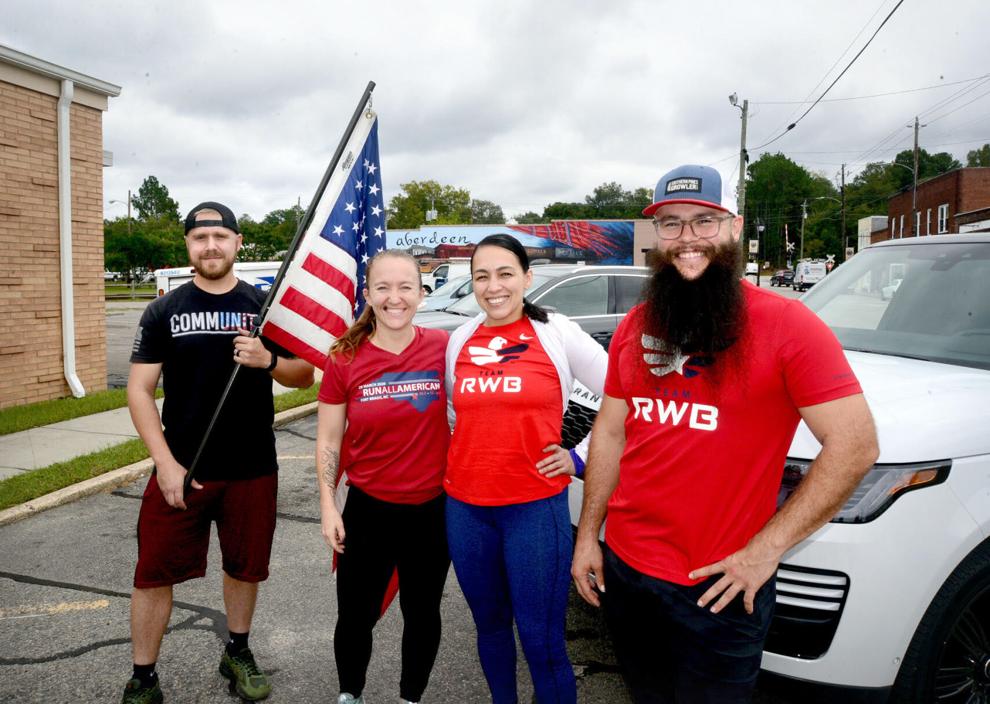 Coverage of the 46-mile segment from Fayetteville to Jackson Springs that came through Moore County on Oct. 11, was organized by Keith Moneymaker of Sweet Dreams Mattresses & More in Southern Pines and Sanford, and Dreams 4 All Foundation.
Chris McNamara of Evolution Athletics in West End sponsored the Jackson Springs to Albemarle leg of the relay on Tuesday, Oct. 12.
Each individual team is also collecting donations to help elevate Team RWB's vision to forge the leading veterans health and wellness community across the nation and internationally.