The remark was tongue-in-cheek nearly 25 years ago when Nick Polidori interviewed to be a Southern Pines patrol officer. He'd just completed Basic Law Enforcement Training at the end of his enlistment with the U.S. Marine Corps, but the rookie cop couldn't help but share his vision.
"I remember sitting in my interview with Chief (Gerald) Galloway and making a statement along the lines of, 'I'll be the chief here one day.'" said Polidori, who started last week in that very role with the Southern Pines Police Department. "Something along those lines, but more in jest. It wasn't until 2012 or 2013 that I actually seriously considered advancing to this position."
Polidori took over as police chief on Oct. 1, replacing Bob Temme, for whom Polidori served as deputy chief the last seven years. When he ascended to that position, he started to have serious thoughts about taking over the top command of a police department one day.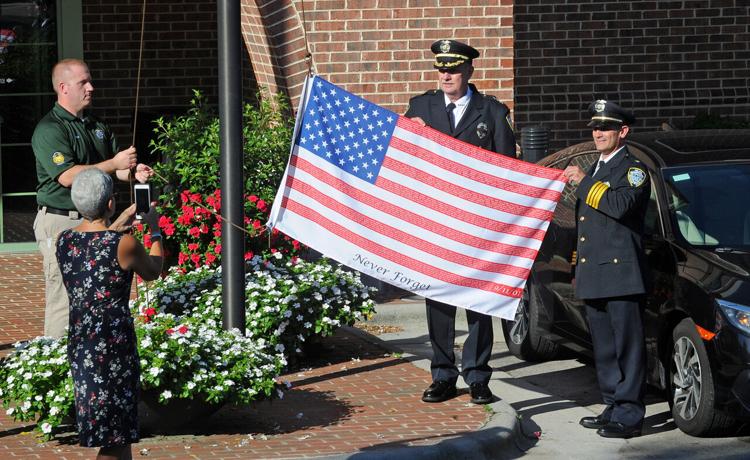 Familiar — from the ground up — with the situation he now oversees, Polidori looks to continue the progress made by the department in recent years.
"We've had a very dramatic dip in crime over the last seven years, and we want to keep it that way," he said. "We partner with every law enforcement agency around us in this county. We invite them to our CompStat meetings, which are biweekly. We bring in federal resource agencies to come sit, state resources like probation, parole and the DA's office, and we share crime information and quality-of-life concerns."
CompStat, a computer-aided policing tool, was implemented in 2013, and biweekly meetings sharing data from the system have been held in the past. Polidori said the biweekly meetings will continue under his administration.
Polidori acknowledges that while strides have been made in reducing crime in Southern Pines, recruitment and retention, especially minority officers, remains an uphill battle he looks to take on. But that problem within the Southern Pines Police Department isn't an anomaly.
"It's nationwide. Our applicant pool are those that have already been to basic law enforcement training. They have already graduated from the academy," Polidori said. "We don't run our own academy so we are all vying for the same really good applicants out of the BLET programs originally."
His plan to work on recruitment numbers involves seeking potential officers and vetting them before they go through the academy.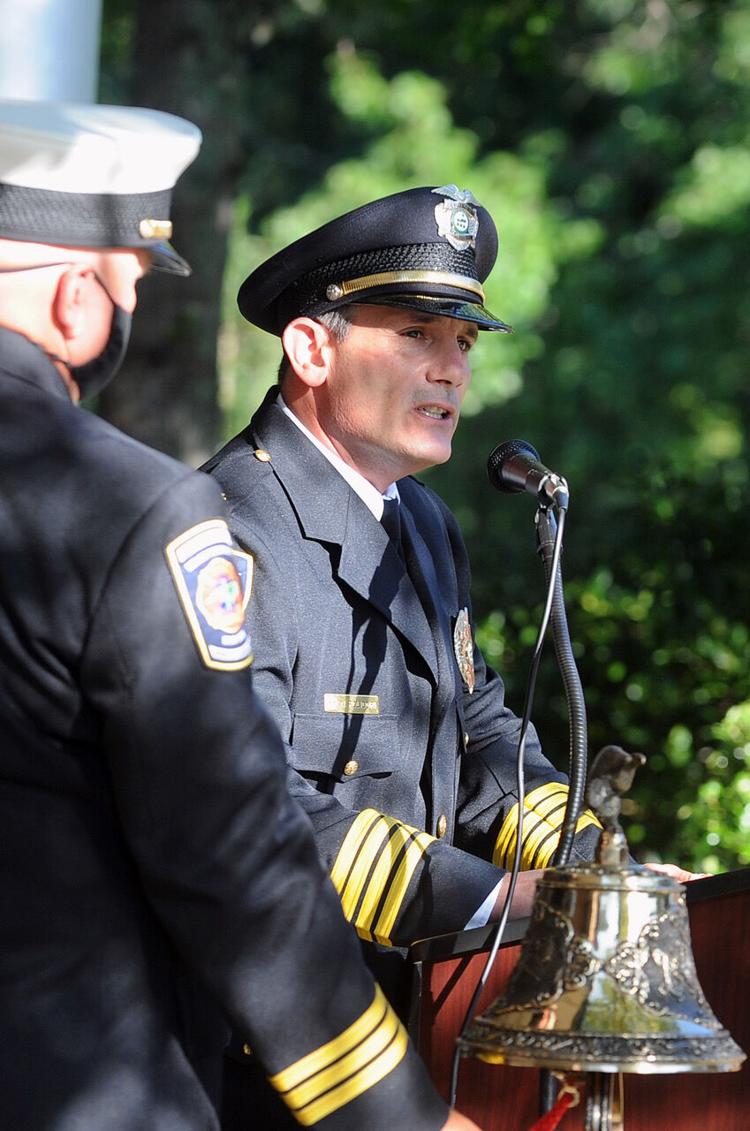 "I'm looking to change the way we advertise, vet and hire applicants," he said. "For minority candidates, but also all candidates to make the process a bit easier and streamlined, without changing our hiring standards. We want the absolute best to come here."
Polidori serves on the Sandhills Community College Basic Law Enforcement Training Advisory Board and is a member of the Triangle J Council of Governments Regional Recruitment Partnership. Those organizations provide access to the best potential hires.
Education is one aspect that Polidori is seeking to increase for officers and those in supervisory roles. He is a product of continuing education, accumulating several degrees while also working on the force.
He obtained a master's degree in criminal justice from Columbia Southern University, a bachelor's degree in criminal justice from the University of North Carolina at Pembroke, and an associate degree from Stanly Community College. Polidori also completed the FBI Law Enforcement Executive Development Association Supervisory Institute, Command Institute and Executive Institute, and attained a graduate certificate from the University of Virginia. He is also a graduate of the FBI National Academy in Quantico, Va.
"Whether it be formal education or training on the job," Polidori said, "that's kind of where I stand, and the leadership team thinks the same thing. We can't sit still when it comes to training. Being idle doesn't work, so we are always thinking of ways to improve our training, equipment, community resources and outside resources as far as other agencies."
After 24 years of service with the Southern Pines Police Department, Polidori said this first week has included several typical measures that go with a change in command. He expects a few more weeks before changes will soon be implemented for the department and its 42 full-time sworn officers.
"Chief Temme did a great job of preparing me over the years for this hopeful promotion," he said. "The transition has been smooth. It's just been a lot of meetings and meet-and-greets. I have a lot of policies to republish in my name. There's just a ton of administrative work I'm trying to get through. I figure after the first couple of weeks it will settle down for me and I can focus on the things I need to get done."
On top of the guidance given by previous chiefs he has worked under, Polidori also credits those supervisors he has worked with since becoming a sergeant in 2000.
"You start learning from other sergeants and other lieutenants on the job, and when you rotate to a couple of different teams, you take a piece of each supervisor you work for," Polidori said. "You learn from each of them. I've really been blessed to work under three police chiefs. Chief Galloway, Chief (John) Letteney and Chief Temme are all incredible people and great police chiefs that had a lot to offer. I was mentored in a way by all of them, and I learned something from each that made me what I am today as a police chief."
Under Letteney, the Southern Pines Police Department received national accreditation from the Commission on Accreditation for Law Enforcement Agencies (CALEA), making it one of just 40 law enforcement agencies in the state to be recognized by the commission. The policies set in place by the Southern Pines Police Department follow that of CALEA, and Polidori said as chief he will also be tasked with signing over the policies in his name, while also looking for updates to the comprehensive procedures.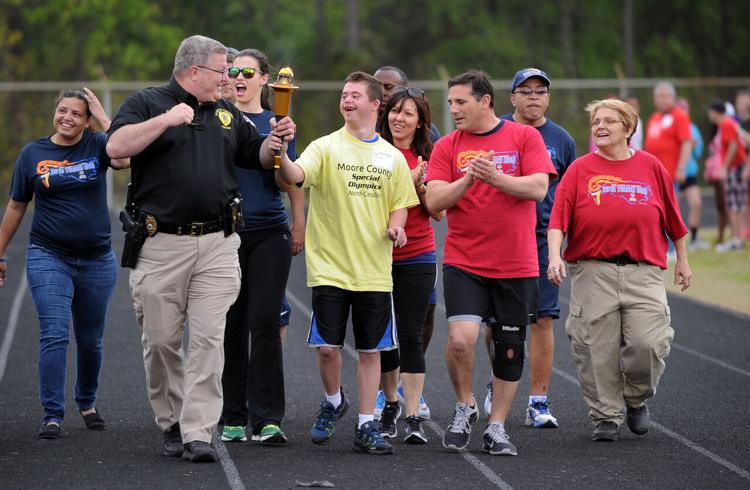 Along with the partnerships with neighboring agencies and other organizations, Polidori said the Southern Pines Police Department prides itself on its relationship with the community that he hopes to keep intact, even if issues go beyond law enforcement's reach.
"The community is our eyes and ears," Polidori said. "Let's face it, there aren't enough cops anywhere to be everywhere at one time, so the community is your help. We want to continue that great working relationship we had and have had for a long time.
"If we can't help them directly, we know a resource to get them to."
Even with the relationship the department has with the community, Polidori looks to better that relationship while in a position he called the "pinnacle of a career for a municipal law enforcement officer."
"It's an honor and it comes with a lot of responsibility, but I'm ready for that responsibility."