Moore County's fitness scene is expected to expand as three new fitness facilities prepare to open their doors in the coming months.
Orangetheory Fitness and Burn Bootcamp are scheduled to open facilities in Southern Pines and Aberdeen, while Anytime Fitness will expand their franchise with a new location in the Pinehurst area.
Orangetheory Fitness is scheduled to open in the Center Park strip near Harris Teeter in Aberdeen in the early fall, according to studio manager Julia Pillman. Orangetheory Fitness is a franchise that focuses on monitoring heart rate during group fitness classes so that participants spend at least 12 minutes in what they call "the orange zone" — the target heart rate that produces optimal calorie burning post workout. Pillman said she hopes the hour-long group fitness classes help people improve their lifestyles while fostering community.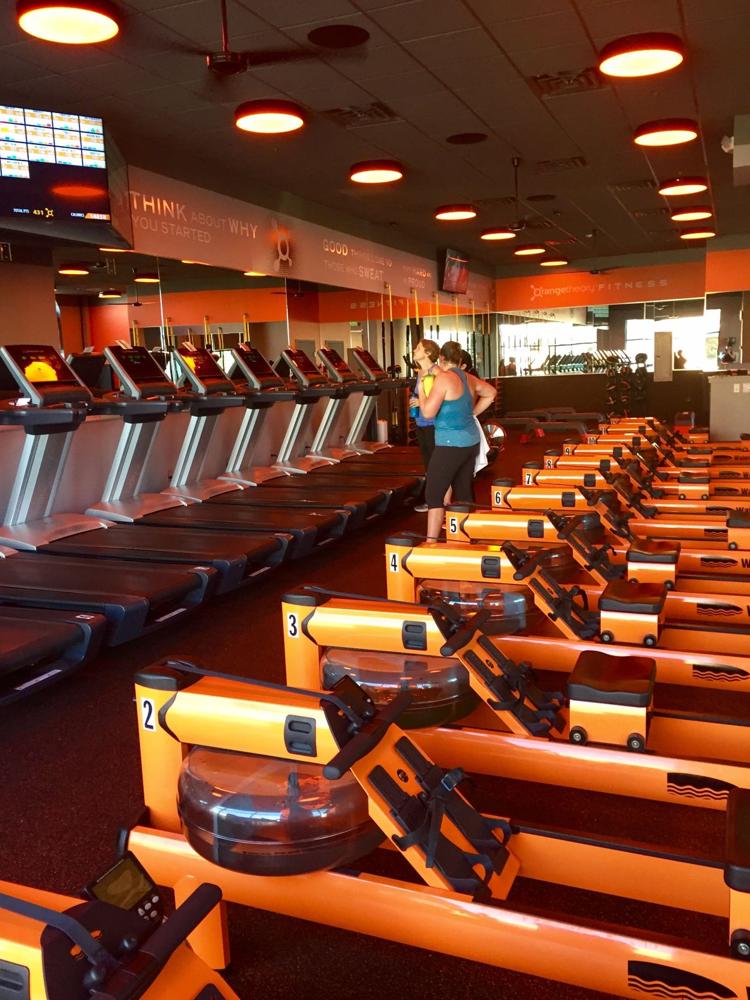 "One of the best things about Orangetheory is that we do have certified trainers leading classes to make sure people aren't overtraining and pushing themselves too hard, or undertraining," Pillman said. "We want to help people see their bodies change from the inside out."
Although Orangetheory Fitness won't be open for another couple of months, they'll be offering discounted rates to the community in the meantime. Their official kickoff party will be held on July 10 from 5 p.m. until 7:30 p.m. at the Pinehurst Country Club. The event is open to the public and also marks the first day that people can receive the lowest possible rates.
Fitness franchise Burn Bootcamp is expected to open their location on Turner Street near Staples in late July, according to owners Toni and Tyrone Jones. Like Orangetheory, Burn Bootcamp is centered around group fitness. Each 45-minute "camp" is led by a certified personal trainer and has an average calorie burning rate of 700 calories per camp. Jones said they chose to open a Burn Bootcamp location in Moore County because of the population's collective interest in fitness and healthy living.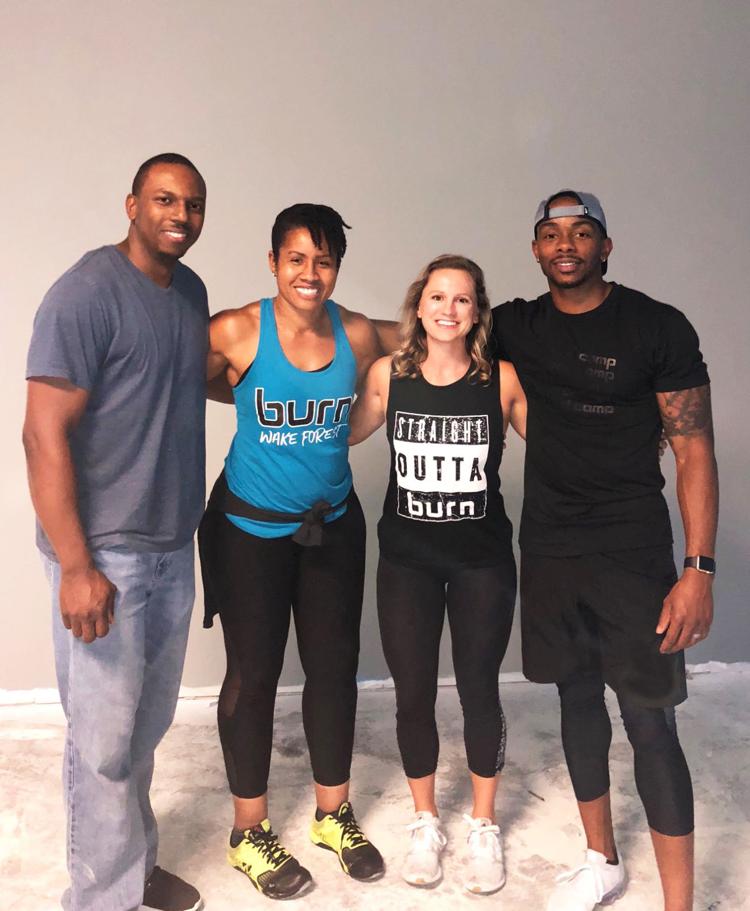 Jones said they chose the facility's future home in the Staples shopping center because of its close proximity to other businesses in town and because of the convenient parking.
Jones said that although the gym is co-ed, they want to focus on empowering women and mothers to reach their fitness goals. She said one way they've incorporated this mission is by offering complimentary child care for children ages 12 weeks to 12 years so parents don't have to worry about finding a babysitter in order to attend a camp.
"We honestly believe and have seen and science proves that when you get mom healthy and happy, then that transcends to husband, children, career and community," Jones said. "We start with that aspect and try to change the world one person at a time though fitness."
Until Burn Bootcamp's grand opening, they will be offering 30 days free to the first 100 customers.
Anytime Fitness Pinehurst is set to open its doors in Pinecroft Shopping Center near Harris Teeter. Though an exact date hasn't been determined, local Anytime Fitness co-owner Hannah Ambrozewski said members can expect the new location to be ready within the next couple of weeks if production continues at its current rate.
In 2016, Ambrozewski and her husband opened Anytime Fitness, a 24-hour gym located in the Southern Pines Village shopping center on Brucewood Road, as the first recipients of the Operation Heartfirst grant sponsored by Tee It Up for Troops and Anytime Fitness. Through this program, the couple received financial assistance to open their gym in a market specifically targeted because of its high military concentration.
Ambrozewski said they wanted to open an additional gym so their members who live in the Pinehurst and Taylortown area don't have to travel as far to work out. The new space is similar in size and offers the same equipment, but will not include a group fitness class room. Unlike the Southern Pines location's complimentary hydrotherapy amenity, the new facility will offer complimentary tanning.
Anytime Fitness members will have access to not only both of the local Anytime Fitness gyms, but any Anytime Fitness location.