Young victims of sexual assault in Moore County were once forced to recount traumatic experiences in separate interviews with doctors, social workers and police officers. 
According to District Attorney Maureen Krueger, the repetition took an emotional toll on the abused children and created challenges for investigators.
"Telling their story repeatedly is something that survivors have said re-inflicts the trauma on them," she said. "It hurts them to tell the story so many times and it leaves open the possibility of suggestion." 
The newly opened Moore County Children's Advocacy Center in Carthage seeks to provide a better solution by uniting multiple services for abused children under one roof. Krueger said the facility was the "brainchild" of Tiffany Bartholomew, an assistant district attorney who specializes in cases involving child abuse and sex crimes, and of Stacey Craven-Gatling, a former county social worker who serves as the center's director. 
Bartholomew and Craven-Gatling began researching the requirements for Children's Advocacy Centers in 2017. The first step of the process, Krueger said, was to establish a multi-disciplinary team whose members are qualified to oversee the "trauma-informed services" offered at the facility. 
The team coordinates with various agencies involved with child abuse cases, eliminating the need for victims to revisit painful memories in multiple interviews. Children were previously forced to travel to Chapel Hill for forensic interviews, which can now be conducted by trained specialists at the center. 
"These forensic interviewers are trained to ferret out false allegations and people who have been coached," Krueger said. "But they're neutral and they're not looking at building a case. They're looking at getting to the truth for that child."
Forensic interviewers at the facility present their findings to the district attorney's office, which then decides if there is enough evidence to support criminal charges.
"If that leads to a charge, then you do have a layer of professionalism and expert witnesses that you might not normally have," Krueger said.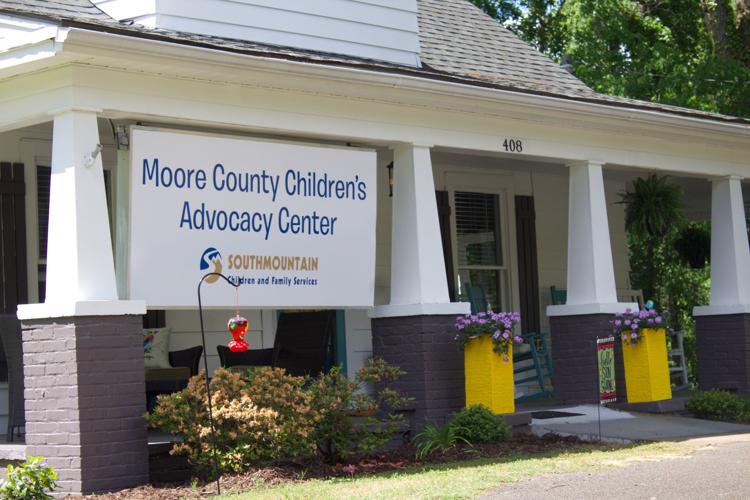 Findings from the center's forensic interviewers could make it easier to win justice for young victims. According to Krueger, many sexual assault cases involving children hinge on the child's account of what happened.
"In the majority of sexual assault cases, there's no physical evidence because of the nature of the assault and the lapse of time from when the assault occurred," she said. 
An extension of the National Children's Alliance, the Children's Advocacy Centers of North Carolina is made up of more than 30 accredited centers. One of the state's 10 provisional centers, the Moore County facility is expected to receive full accreditation after its first two years of operation. 
More than 6,400 children in North Carolina were referred to children's advocacy centers last year for sexual abuse, making it the state's largest driver of referrals. Girls represented about 63 percent of the children served by the centers.
"As our population grows, it's better to bring all of these services under one roof,"  Krueger said. "I am thrilled beyond thrilled that we have it." 
A ribbon-cutting was held Tuesday at the Moore County Children's Advocacy Center, which is located on South McNeill Street near the Rick Rhyne Public Safety Center. The opening of the center happens to coincide with National Child Abuse Prevention Month.