The Carthage Board of Commissioners on Monday approved a zoning request that clears the way for nearly 80 multi-family apartments at the intersection of U.S. 15-501 and Union Church Road.
The request was submitted by Greenway Residential Development, a Charlotte company that plans to build an apartment community on the 13-acre property. Mark Richardson, assistant vice president of Greenway, said the company was attracted to the site because of its proximity to Food Lion and Walgreens.
"There's a huge need for apartment rentals in Moore County and in Carthage," Richardson told the commissioners. "Our market study shows there's a need for at least 350 household rentals, and we're only doing 78."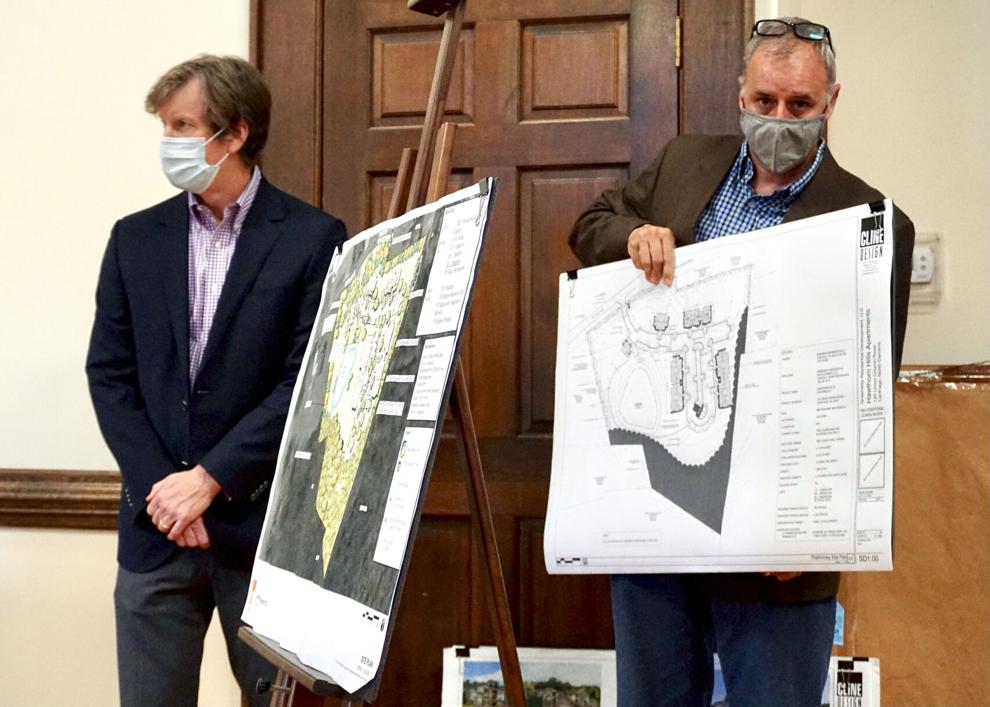 Formed in 2009, Greenway operates 11 properties across North Carolina. Its nearest development is the Autumn Oaks community in Sanford.
Chris Tingler of the Cline Design architecture firm said some of the amenities planned for the Carthage development include a playground, clubhouse and fitness center. The community is being called Hawthorn Hills.
Kathy Liles, planning director for the town, said Greenway had sought to have the site placed under a conditional zoning district in order to construct taller and wider buildings than allowed by the previous zoning. No one in the audience spoke during a public hearing for the company's request, which was unanimously approved by the commissioners.
Richardson did not give a timeline for the development's construction, and it was not immediately clear how much the apartments will cost to rent. Prices at Autumn Oaks range from $750 to $852 a month, according to online listings.
Additional coverage of Monday's meeting will appear later on ThePilot.com and in Wednesday's issue of the newspaper.