The first stamp on Kent Murphy's passport commemorates more than a vacation destination. It represents a symbolic journey for him and his siblings, Drake and Anna, to perform in Costa Rica at the UNESCO World Day of African and Afro Descendent Culture.
The regional event held in late January featured dozens of activities throughout the city of San Jose, to recognize the contributions of the African continent and African diasporas around the world.
The Murphys are Moore County natives, well-known locally for performing as the Murphy Family, in addition to their solo professional careers.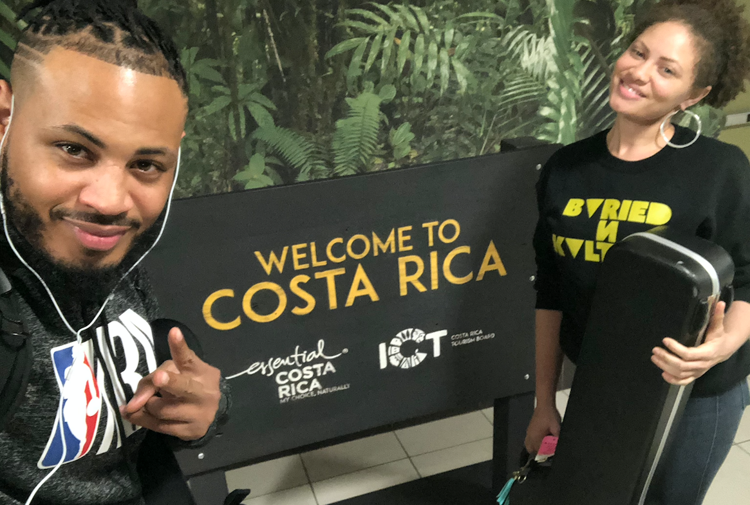 Using his artist name Ayekplaydat, Kent said he debuted two new singles in Costa Rica that he wrote and produced. He is a co-founder of KDAG Entertainment in 2017, a record label, music production and distribution company and also works as the music production coordinator for the nonprofit Partners in Ministry based in Laurinburg.
"My songs are inspired by past romantic relationships I've had, and inspired by my life experiences in general," he said.
Murphy has worked previously with Hyuk Shin, a South Korean music producer, and his company Joombas Music Group. He's also collaborated with his brother Drake and Grammy-nominated singer Lucky Daye on a song, and they currently produce for Baby Rose, a Fayetteville-based Grammy award nominee, plus several other recording artists.
On the Murphys first evening in Costa Rica, they visited the home of Esther Kuisch Laroche, a UNESCO representative, with other guests including Sharon Day, the U.S. ambassador to Costa Rica, and Sophia Morris.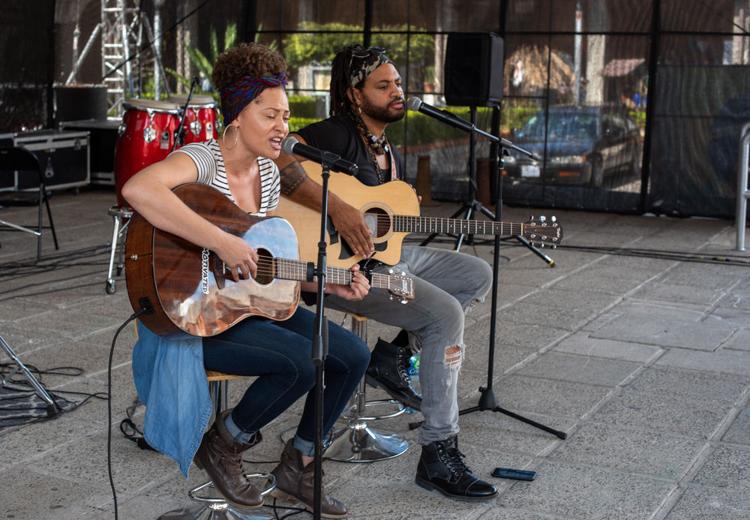 Anna was asked to perform a rendition of Misty with one of Stevie Wonder's band members, pulling from her formal jazz vocalist background. The remainder of the weekend she performed her own fusion R&B music under her artist name, Eli.
Drake is an independent alternative-rock/pop artist and music producer. He has shared a stage with Pharrell and N.E.R.D., and in studio sessions with award-winning producers and writers. He and his brother Kent also co-created and operate the Addor Music Group.
While in Costa Rica, Drake performed solo and in an acoustic set together with Eli at the city's staple amphitheater, in addition to her solo performance at the La Aduana Theater. Each of the weekend's musical events was nationally televised.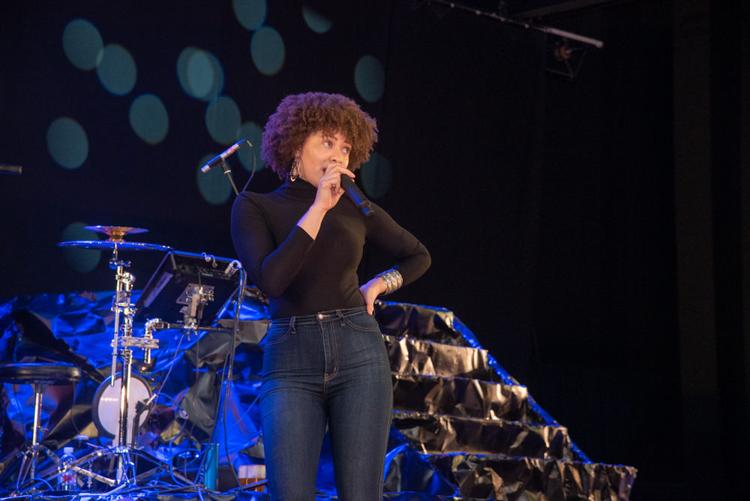 Epsy Campbell Barr, the first vice-president of the Republic of Costa Rica, described the World Day event as "an extraordinary opportunity for all countries of the world to get to know the contributions that these people have made to global development."
The World Day for African and Afro Descendant Culture is part of the International Decade for People of African Descent proclaimed by the General Assembly of the United Nations from 2015 to 2024, which aims to achieve recognition, justice and development of the population of African descent.
"There is much to learn, share and celebrate on this day," said Laroche. "It is a date to celebrate the many vibrant cultures of the African continent and the African diasporas around the world, which have had a great influence on music, art and gastronomy".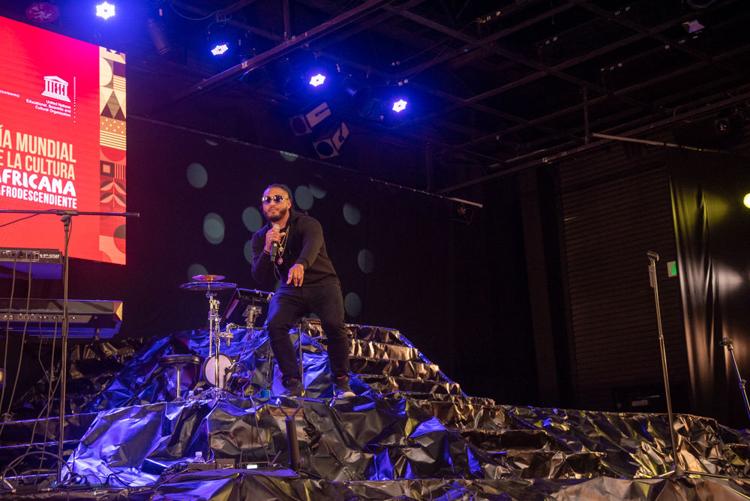 Kent Murphy said growing up in a musical family had a profound influence on him and his siblings. Their father is the Rev. Dr. Paul Murphy, head pastor of Trinity A.M.E. Zion Church in West Southern Pines.
The elder Murphy earned a Doctor of ministry from Hood Theological Seminary, and holds a Masters of Divinity from Duke University and completed his undergraduate degree in music theory and composition at the University of North Carolina Chapel Hill. The Murphy Family musical group includes Paul and his wife, Sharon, and their four children.
Greene is the youngest musician in the Murphy family. Together with his brothers, he has worked on scores for television movies and networks including MTV, Animal Planet and BET.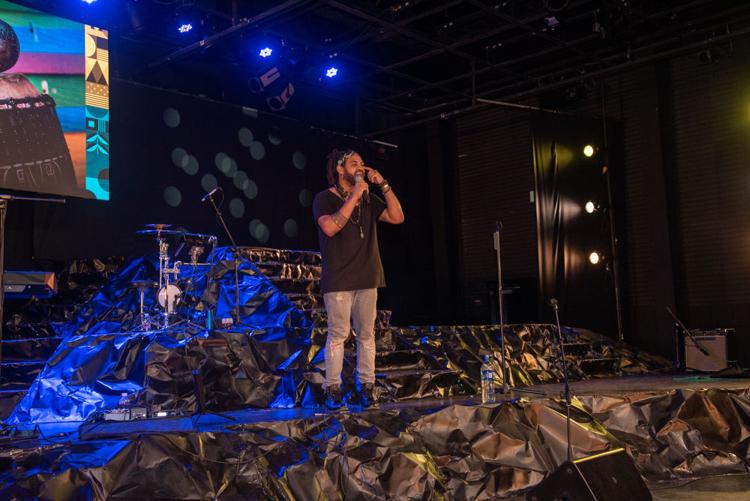 "Growing up, we were often in the studio. My dad shows us how to use the equipment," Kent said, "At home we would listen to everyone from Brahms to Stravinksy to Mozart. We were also exposed to jazz music and jazz fusion, then hip hop and R&B."
He also credits his strong faith for playing a huge role in his career and success in music.
"It's because of my Lord Jesus Christ and my faith in him that I'm able to inspire people internationally through my God-given musical gifts," Kent said.
Looking ahead he is working on scheduling music production workshops, in addition to pop vocal lessons and piano lessons that he offers through his music and education outreach.