The Moore Free and Charitable Care Clinic has earned accreditation from the North Carolina Association of Free & Charitable Clinics (NCAFCC).
"This clinic stands out among many for its excellence," said Randy Jordan, CEO of NCAFCC, during a presentation ceremony on Friday, Dec. 13. "You are making a huge difference in the lives of so many."
Founded 15 years ago, the Southern Pines-based clinic's mission is to keep people healthy who would otherwise suffer with untreated chronic illnesses.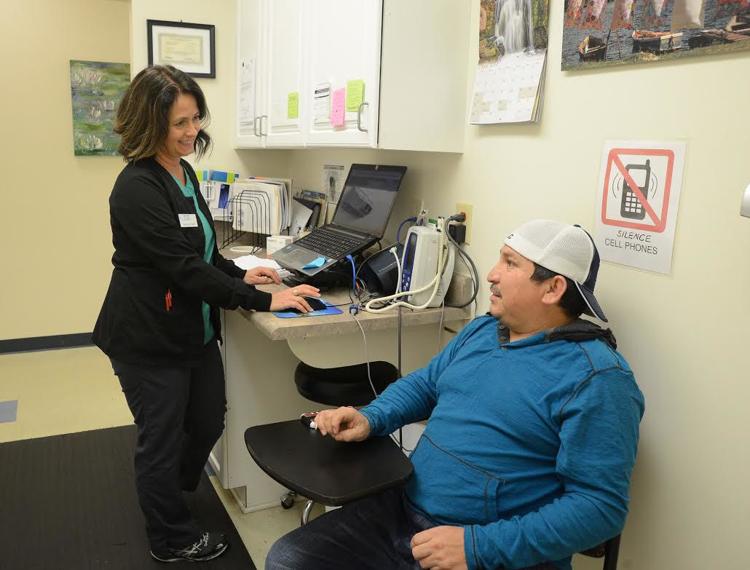 In addition to providing routine primary care and behavioral health services, the clinic works closely with its low income, uninsured patients to help control and track their health outcomes.
Jordan specifically singled out the clinic's work with diabetic and hypertensive patients for unique recognition.
In 2018, 75 percent of the clinic's hypertensive patients achieved blood pressure control, compared to 63.1 percent of NCAFCC member clinic patients overall.
Importantly, these healthcare services are provided at little to no cost to patients. Every single dollar donated to MFCC provides approximately $29 in medical services,
The average cost per patient was $419.81 last year with an annual estimated value per patient of $12,885.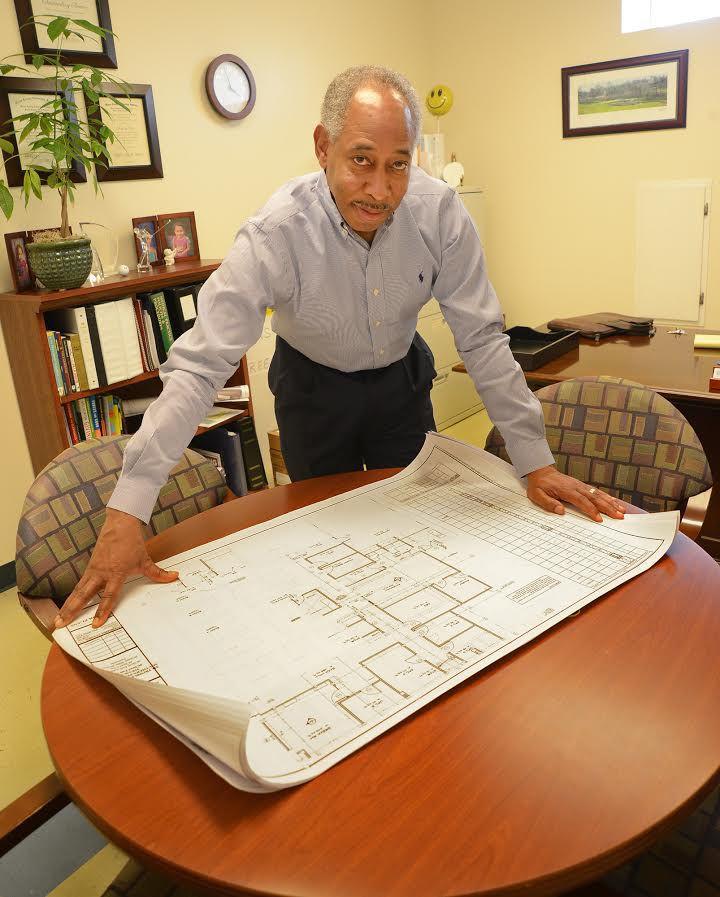 "The quality of this clinic has never been in question," said Jordan, noting the accreditation process is voluntary. "They are on the higher end of our clinics: they are a gem in our crown."
NCAFCC is a nonprofit organization comprised of 67 member clinics and 87 clinic sites throughout the state. The accreditation process requires a satisfactory review of clinical and administrative procedures and practices, including record keeping, staffing, outcomes and the physical facility.
"This is an award for all of us," said Moore Clinic CEO Tony Price, addressing a gathering of staff, volunteers and board members. "We have grown exponentially over the years and our outcomes continue to be superb as well, thanks to you."
It is estimated that nearly 14,000 Moore County residents go without health insurance. Many of those have no access to insurance through their jobs and cannot afford to buy it on the marketplace.
The MFCC fills the primary care gap, assisting mostly adults between 18 and 64 years — the age groups largely left uncovered by federal Medicare and Medicaid programs.
The clinic typically enrolls 300 new patients a year, and a majority suffer from one or more chronic conditions — like hypertension, diabetes or heart disease — that can be effectively managed with consistent care and medications. Therefore, the clinic prioritizes education and support for healthy lifestyle changes.
In 2018, MFCC launched an ambitious campaign to create a $3.5 million sustainability fund to generate income for future needs, and to provide an emergency contingency fund.
Price said they are nearly finished with the first phase of a much-needed expansion project. Plans call for doubling the clinic's footprint from 3,000 to 7,500 square feet, with the addition of two exam rooms, a larger pharmacy space, two treatment rooms and several new office spaces for clinic staff and volunteers.