Carrie Robledo, a digital integration facilitator and co-teacher at Highfalls Elementary is Moore County Schools 2019-20 Teacher of the Year. In addition to her in classroom role, she coordinates and coaches robotics clubs for students in 1st-8th grades at Highfalls and Elise Middle, leads summer STEM camps, and organized the Highfalls Helps program for needy families.
Robledo was presented with the award by Moore County Schools Superintendent Bob Grimesey on Thursday evening.
He described her as a "true pioneer" in the STEM education field which focuses on science, technology, engineering and mathematics and applying these skills to problem solving. Her days are filled with teaching computer coding, drone technology and robotics.
"Growing up with a single mother who worked as a teacher's assistant and always wanted to be a teacher, but never could realize that dream," Grimesey said. "She was motivated to become a teacher by watching her own mother put her dreams aside so she and her siblings could follow theirs."
Robledo earned a bachelor's degree in education from Campbell University and a master's degree from the University of North Carolina at Pembroke.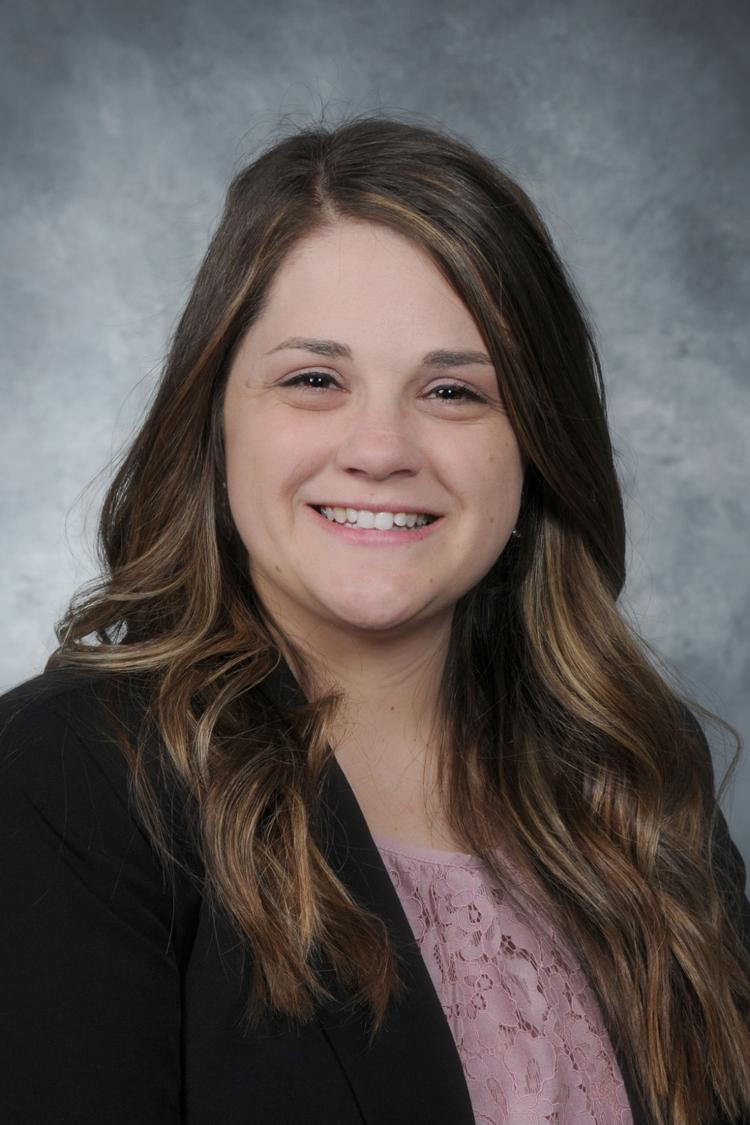 Prior to serving as a digital integration facilitator and co-teacher at Highfalls Elementary, Robledo had taught at Westmoore Elementary.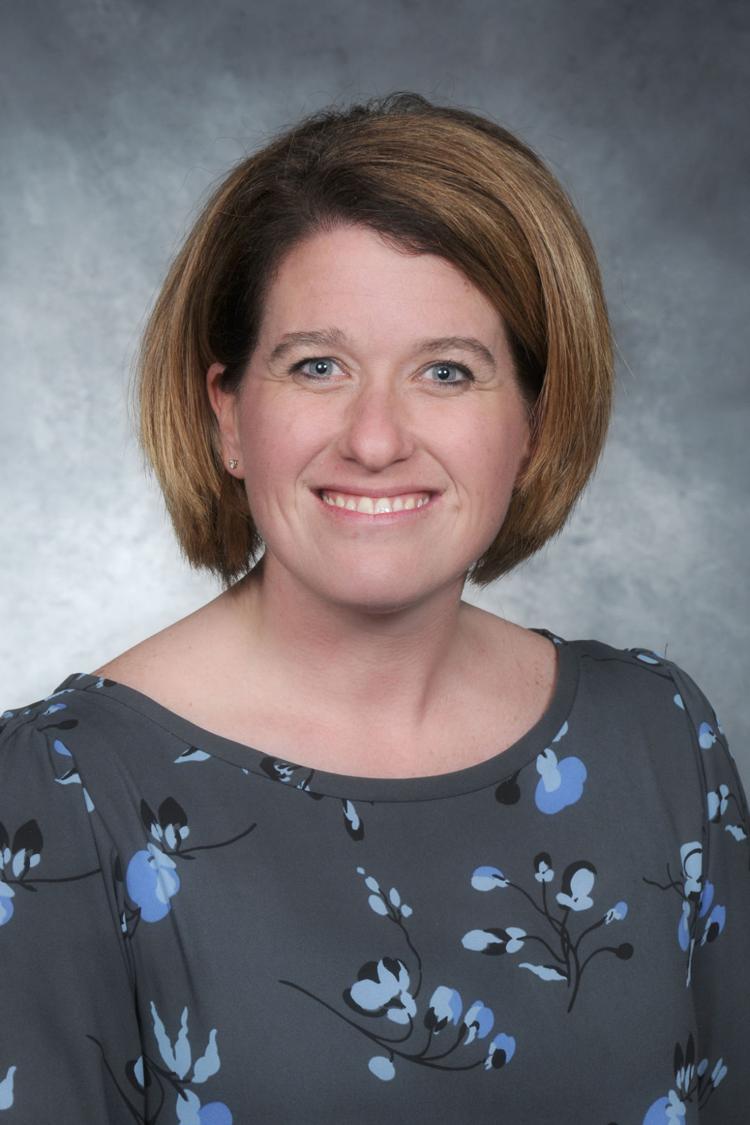 Renee Robbins, a fifth grade teacher at Westmoore, was named the 2019-2020 Alternate Teacher of the Year.
The top teacher nominees from each school were also recognized: Judy Oerke, Aberdeen Elementary; Ashley White, Aberdeen Primary; Laura Mashburn, Cameron Elementary; Jacqueline Campbell, Carthage Elementary; Diana Cagle, The Community Learning Center at Pinckney; Arianna Thompson, Crain's Creek Middle; Tiffanie Garner, Elise Middle; Brandon Clothier, New Century Middle; Lucy Monroe, North Moore High; Nicole Matthews, Pinecrest High; Liza Hunt, Pinehurst Elementary; Patsy Ward, Robbins Elementary; Patricia Steingraber, Sandhills Farm Life Elementary; Jaclyn Englebert, Southern Middle; Mike Yanick, Southern Pines Elementary; Gloria Crabtree, Southern Pines Primary; Michelle Lynch, Union Pines High; Barbara Kennerly-Cubbage, Vass-Lakeview Elementary; Desirae Khampanya, West End Elementary; Amber Martin, West Pine Elementary; and Scott Madej, West Pine Middle.
West End Elementary School Principal Shaun Krencicki was named Moore County School's Principal of the Year for 2019-2020.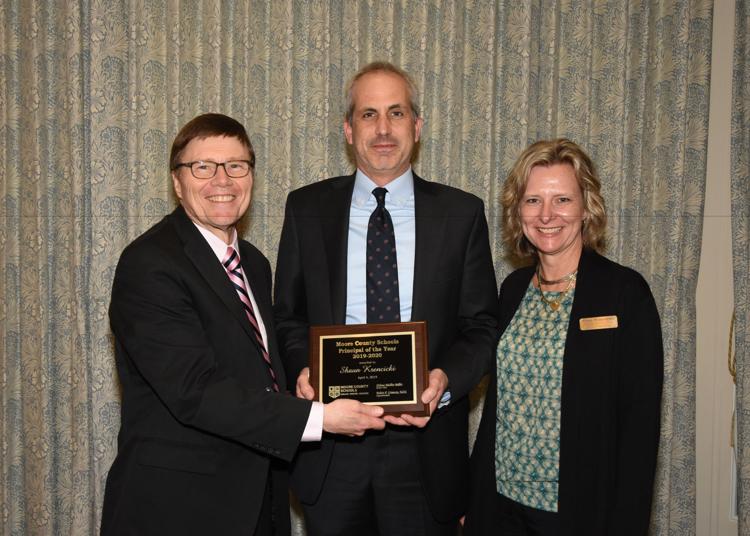 Krencicki joined Moore County Schools in 2000 and taught at New Century and Crain's Creek Middle Schools prior to being appointed principal at the Community Learning Center at Pinckney. He moved over to West End Elementary as interim principal in December 2017 and was appointed permanently in April 2018.
At West End Elementary, he created a schoolwide mentoring program and has overseen a five-point increase in the school's performance grade.
Krencicki is a graduate of the Sandhills Leadership Academy, and has a bachelor's from the University of California at Santa Barbara and a master's from the University of North Carolina at Pembroke.
West Pine Elementary teacher Mariah Morris, Moore County Schools 2018-2019 Teacher of the Year and the 2019 South Central Regional Teacher of the Year, offered some words of wisdom to this year's winners and nominees.
"With this title you must embrace the question, 'What does being teacher of the year mean for you and what are you going to say with your voice?'" she said. "All of a sudden, you represent something to your school. You have a voice, you have been given a microphone, and a podium. And now, what are you going to say?"
Morris said her own journey to answer that question began with some introspection, taking in all the highs and lows of her career.
"For me, everything I thought about kept leading me back to my equity issues in education. I made a conscience decision to strive to be a fierce advocate for equity as teacher of the year," she said. "I want to speak to equity for our rural schools and equity for our student subgroups who statistically under-perform compared to their peers.
"I want to speak to equity across our district and region so that no matter your zip code or your parent's educational background, you have a seat at our table and you are given a real shot at being a successful 21st century learner," she added.
Morris said her upbringing in a blue collar family where sweat and tears were poured into building their American dream has inspired her.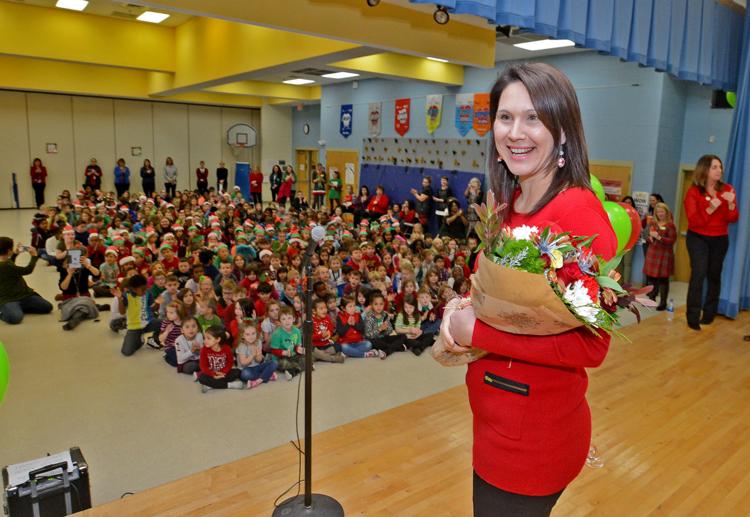 "My 'why' can be traced to growing up alongside people from all walks of life, and seeing first hand how the chains of poverty were overbearing for some of my peers," she said. "My 'why' is based on a family philosophy that was deeply embedded in me at a young age where we celebrated each other's diversity and acted in favor of inclusivity."
She challenged her fellow educators to find their own voice and use it and their years of experience "to enact educational change from the ground level up."
"Tomorrow, begin building your platform for who you are as teacher of the year. Lead fiercely in your schools, listen closely in your communities, and above all else speak loudly as you advocate for what you know to be true," said Morris.