A fuse may have been lit more than three decades ago that would later put Moore County on a growth trajectory few could have foreseen in those days.
The transformation of a run-down resort in a sleepy retirement village would be at the epicenter. The golf championships that followed, starting with the record-setting 1999 U.S. Open, put Pinehurst — and Moore County — on a world stage. The story of this special place got out, the people came. It's been different ever since.
"I said then all this is going to do is kick the door open, and it did," Aberdeen Mayor Robbie Farrell said of the 1999 U.S. Open. "This was international exposure for our entire area, not just Pinehurst. That was a seminal event. You look back and you see growth started snowballing over the next 10 to 15 years."
Rolling snowballs gather their own momentum. Growth begets more jobs, more people, more homes, more cultural opportunities — more everything. It also demands more: more roads, more schools, more water and sewer capacity, more parks — more everything. All of that added value has a subtraction factor as well. You either keep up with growth and meet its demands, or face a diminishing quality of life.
Moore County has seen dramatic changes in its complexion, especially in the last decade. Much of that has occurred in the more populous southern end of the county. In the last couple of years especially, growth has touched virtually every aspect of life in the Pines, and it took on a pronounced impact this year.
For that reason, The Pilot has chosen the subject of growth in Moore County as its annual Newsmaker of the Year.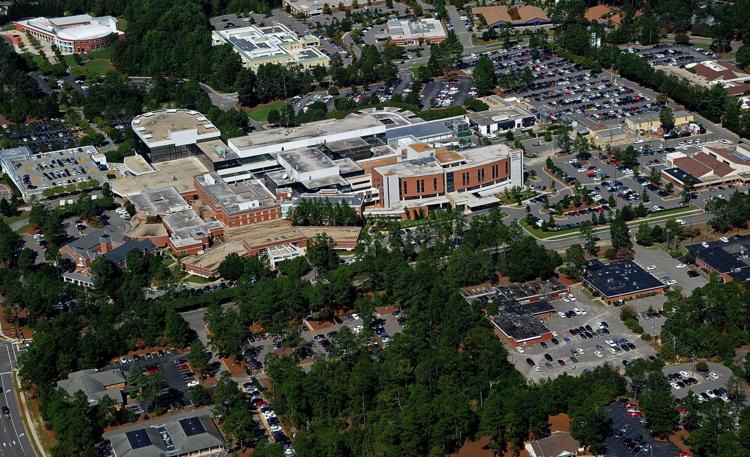 What was once mainly a place to relax or retire — a haven for the wealthy looking to improve their golf handicaps or take up their equestrian pursuits — is now home to a growing number of young professionals and a new breed of retirees who aren't necessarily attracted here by golf.
Much of the county's dramatic growth has been fueled by a robust and ever-expanding regional health care industry, the influx of active duty military families, and an increasing number of people who work in the Triangle willing to commute an hour each way for a less-hectic lifestyle. And more young adults who grew up here are moving back to raise their families after going elsewhere and discovering there is no place like home.
Pat Corso, executive director of Partners in Progress, the county economic development agency, says some of that transformation has simply been driven by circumstances, things that happened decades ago.
"We are in a state of flux now where things are definitely changing," he said. "Now the key for us is that we have to harness that and manage it. We can't let events, circumstances drive us. We have to protect our quality of life at all costs. That requires being proactive."
An Investment Spurred it All
Another challenge from a countywide standpoint is finding ways to spread the wealth, given that much of that growth and prosperity has been confined to the southern end of the county. Northern Moore has been left out in many ways, and the contrast can be stark at times. Moore can very much be two counties in one.
A new three-year strategic plan by Partners in Progress lays out a plan to address that disparity. Not surprising, the plan finds that the area's expanding population and shifting demographics have encouraged a growing but lopsided economy between the northern and southern regions.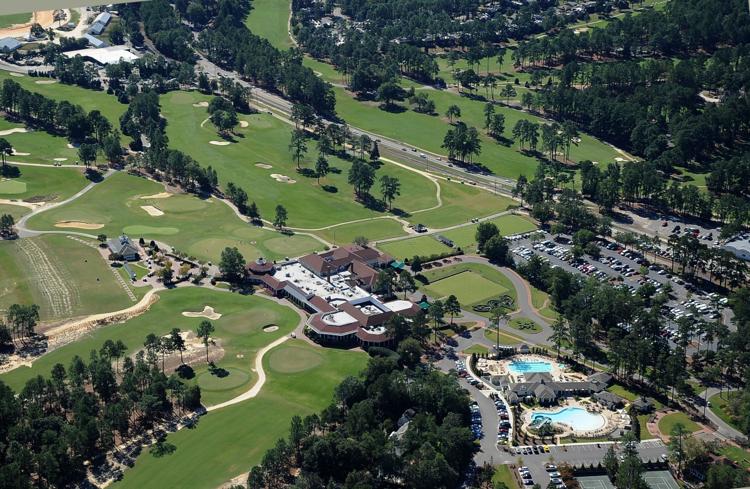 Moore County has enjoyed strong growth. More than 7,500 additional residents moved in over the six-year period between the 2010 census and the July 2016 census update, resulting in overall growth of 8.5 percent.
The county's population of 96,102 in 2016, according to the Census Bureau, ranks 28th out of the state's 100 counties. The 2017 estimate bumps it up to 97,597. That is more than 20,000 new residents since 2000.
Corso said no one trend has been the architect of the county's growth or the dramatic transformation of its economy. But the roots can be traced back to something that happened in 1984, when Dallas-based ClubCorp bought the nearly bankrupt and run-down Pinehurst Hotel and Country Club from a consortium of banks that had taken it over three years earlier from Diamondhead Corp. It's hard to imagine now, but the resort had grown ragged. Diamondhead had focused almost exclusively on real estate development to the detriment of the village's quality of living.
"We were a resort that many thought had seen its best days," said Corso, who was brought to Pinehurst by ClubCorp in 1986 and became its president and CEO until 2004.
Corso said the decision by the late Robert Dedman Sr., then ClubCorp's chairman, to buy the Carolina Hotel along with the country club's six golf courses — it completed No. 7 after the takeover — kept the resort intact.
"Had that not happened, Pinehurst might never have become the resort or the community that it has," he said. "That set the stage for the renaissance that happened. This fire was lit back then. The catalyst for everything was the restoration of the resort."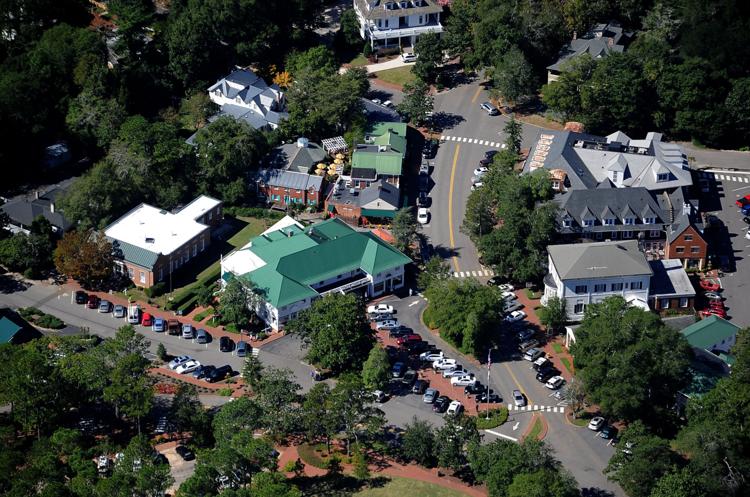 The new owners invested millions in improvements to the resort and its golf courses, adding No. 8, the Centennial Course, in 1995. That spread to the surrounding village.
"It created the confidence of others to invest in the community," Corso said. "It fed on itself."
Back in those days, the village's population was about 2,000. Many were "snow-birds" and well-heeled short-term residents who rented or owned second homes. Today, Pinehurst is the largest municipality in the county, with a population of just under 16,000.
A New Hub
Those investments by ClubCorp paid even bigger dividends for this entire area with the return of professional golf.
Pinehurst landed the 1991 and 1992 PGA Tour Championships, quickly followed by the U.S. Senior Open in 1994. Nearby Pine Needles also made its mark with the 1996 Women's Open — the first of three it would host.
These all brought a new level of exposure of the entire area, not just Pinehurst, and set the stage for what Corso called a "seminal moment" when the U.S. Golf Association tapped Pinehurst to host the 1999 U.S. Open. This was hailed as a crowning achievement in restoring the resort to prominence in the world of golf, bringing national and international exposure.
Suddenly, national sports publications were writing about Pinehurst in the run-up to the Open, which would be the first of three (the one in 2014 was the historic U.S. Open-Women's Open doubleheader in back to back weeks).
"The media picked up our story," Corso said. "The world discovered us."
It wasn't just the exposure to the world of golf, he added. Corporate leaders and business owners saw possibilities here.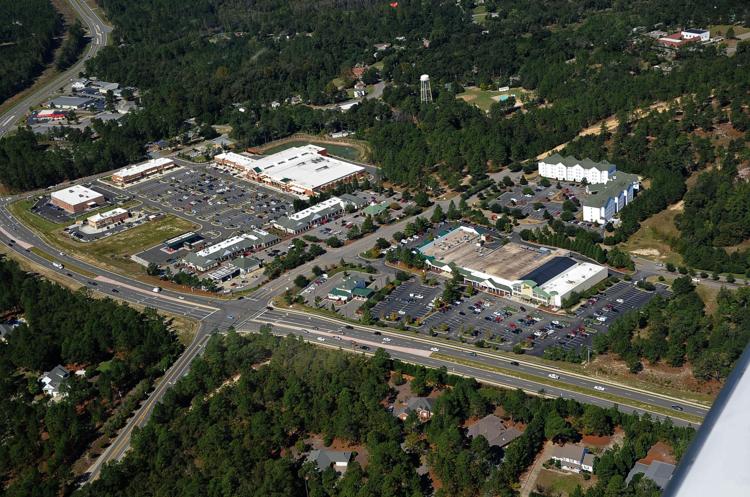 Farrell said the growth that followed took a few years to really see. He has no doubt that is behind the area's continued growth.
"I truly believe that had a huge impact on everything we've seen," he said. "I doubt it would have happened like this otherwise."
Farrell has seen his native town's population double since 2000. It has also benefited from the military influx. The U.S. military's decisions in the 1990s to close some bases and relocate certain responsibilities to Fort Bragg, combined with the growth of Special Forces, played a large role in the heavier military influence seen here today.
Aberdeen is also growing because it has become a regional retail and dining hub for surrounding counties. It's not unusual for people who live in Laurinburg or Rockingham to come to Moore County for dinner, shopping or a movie.
That trend, along with the influx of new residents, has caught the attention of national chain restaurants, grocery stores and retailers, as well as many homegrown businesses.
"We have a depth and breadth of services and amenities that surrounding areas don't have," Corso said. "We are the hub for an economic engine for this region."
The county has also seen dramatic changes in its economy and workforce. Corso said some 12,000 people leave Moore County every day to go to work, but another 14,000 come in from another county to work. He said some of the county's growth can be attributed to the ranks of people who work from home and can live anywhere to those who have retreated here for the quality of life and are willing to commute to the Triangle and Triad.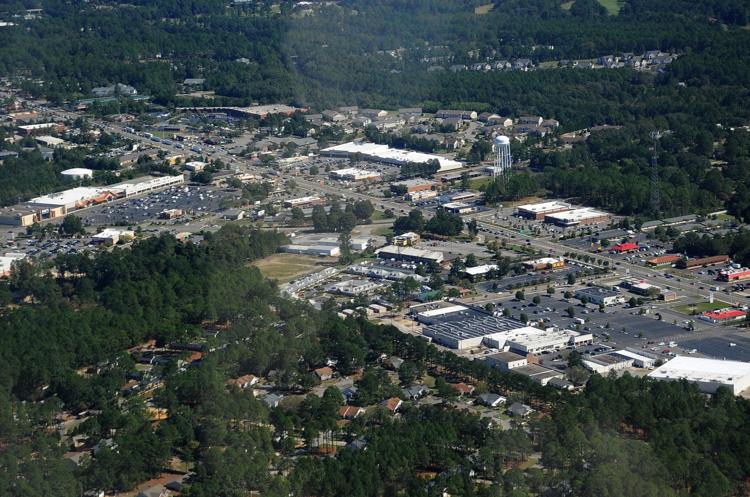 He also said the county is seeing a new type of retiree.
"They have kids who live in the Triangle or Triad and want to be close to them, but not on top of them," he said.
No Place Like Home
Another emerging trend has been the uptick in young adults who grew up here, move away and who are now returning. They left thinking they would never come back after college to live and work here. Their greener pastures were the metropolitan areas.
Pinehurst Village Clerk Lauren Craig is a prime example. She was a year old when her father, David McNeill, was hired as the county manager in 1987. She and her husband settled in Winston-Salem after college. But soon after marrying in 2011 at her home church in Southern Pines, they saw this as a better place to raise a family. The small-town feel was appealing, but there also seemed to be more opportunities for young professionals.
"We knew we wanted to come back to the Southern Pines-Pinehurst area," she said. "We decided to put down our roots here and bought our first home. … I left this small-town place thinking I would never move back here. I had my sights set on a metropolitan area. Then I realized I grew up in a really special place. That became evident after hearing stories and experiences of some my friends."
Craig, who has been village clerk since 2013, said she and her husband have no regrets.
"My love of the area grew after I left," she said. "So we thought, 'What if?' We said, 'Let's try it out and see how it goes.' I don't think we have looked back since."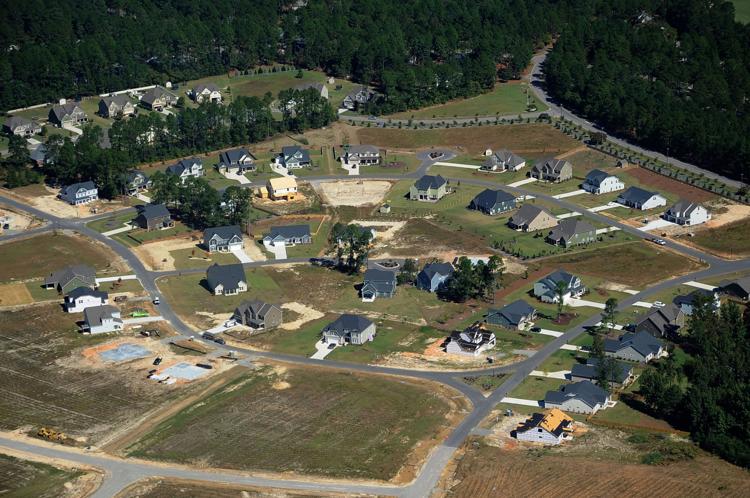 Craig came back to a place that had more shopping and dining options, and more cultural and entertainment options. But the most important, and something that has been a pleasant surprise, is seeing a growing number of people her own age here.
"More young people are moving here," she said. "A lot friends in my circle have had the same experience. Things are changing here."
'Set to Take Off'
The key to continue the growth is maintaining a strong economy and employment base. Nearly a third of the jobs in Moore County, some 9,000, are in health care. That sector has boomed with FirstHealth becoming a true regional health care system based in Pinehurst. But it is much more — Pinehurst Surgical, Pinehurst Medical Clinic and Carolina Eye have also expanded. They all draw on patients from outside the county.
Tourism is also still a significant industry, with 20 percent, or 6,000 jobs. Corso's former employer, Pinehurst Resort, is the second largest private sector employer behind FirstHealth.
Short-range growth plans for the next three years focus on growing the health care and hospitality industries. But the challenge will be making sure growth spreads to other areas of the county.
The small town of Vass, for example, believes it is poised for better days ahead with the completion of a long-awaited and delayed sewer project that could finally spur growth by tapping into the military influx. Mayor Eddie Callahan said the town has watched the growth bypass it for decades.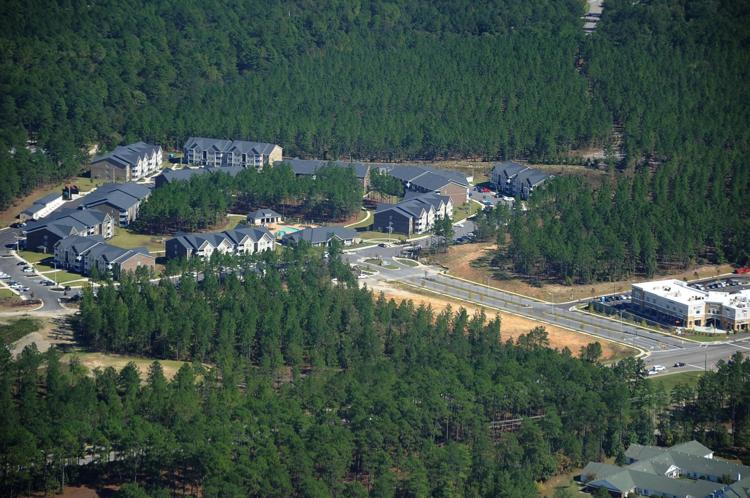 "We are set to take off," longtime resident and former Town Commissioner Tommy Oldham said during a community meeting this summer on the project.
Growth plans emphasize the potential of more development of tourism and sports-related business, as well as revitalization, agribusiness and business enterprise in northern Moore.
Robbins has also recently scored a big win for the northern part of the county with Canadian furniture manufacturer Minhas moving its Flair Enterprises to the old Klaussner plant, creating at least 100 new jobs for a region in desperate need of more opportunity.
Town Manager David Lambert said back in October after Minhas announced its plan to relocate to Robbins that the town has been "real intentional about building our community and the economy." That includes making needed improvements to its water and sewer infrastructure and getting buy-in from residents.
"We want to be a reasonable alternative to what others areas in Moore can offer," he said about the company's plans. "We feel that this diversity makes our whole county more successful."
---
Newsmaker of the Year: Growth in Moore County
The Pilot's special report on growth in Moore County includes articles about real estate, public schools, transportation and municipal services.
A cursory look at total enrollment in Moore County's public schools might lead someone who has never set foot in Sandhills Farm Life Elementar…
It's not your imagination: The wheels of progress have left cars idling in traffic on highways across Moore County.
Ask the same question of professionals working in new-home construction, permitting and planning, and real estate how their year is going, and…
Many of Moore County's municipalities have faced unprecedented needs for new and expanded services to keep up with growth over the last few ye…
Our annual tradition of picking a Newsmaker of the Year is now in its 21st year.