National Weather Service meteorologists say Sunday will be a good day for Moore County residents to stay off the roads.
Winter weather is likely to begin at around 3 a.m. that morning and continue for a few hours, NWS meteorologist Jonathan Blaes said on Friday. The northernmost areas of the county are expected to experience 1-2 inches of snow. The rest of the county can expect a light dusting, along with sleet and mixed precipitation. 
By daybreak Sunday, the snow is expected to turn into sleet and freezing rain. 
"Roads and travel will be tricky Sunday," Blaes said. "We are expecting issues. It will be a good day to stay home."
Sunday's temperatures are forecasted in the mid-20s with a climb above freezing in the afternoon. The chance of precipitation is 100 percent. Temperatures are expected to drop overnight on Sunday, meaning roads will likely be icy going into Monday morning.
Crews contracted by the North Carolina Department of Transportation have been working to prepare the roads, Chief Operating Officer Beau Memory said in a statement. Major highways in Moore County, such as U.S. 1 and U.S. 15-501, had been brined as of Friday morning.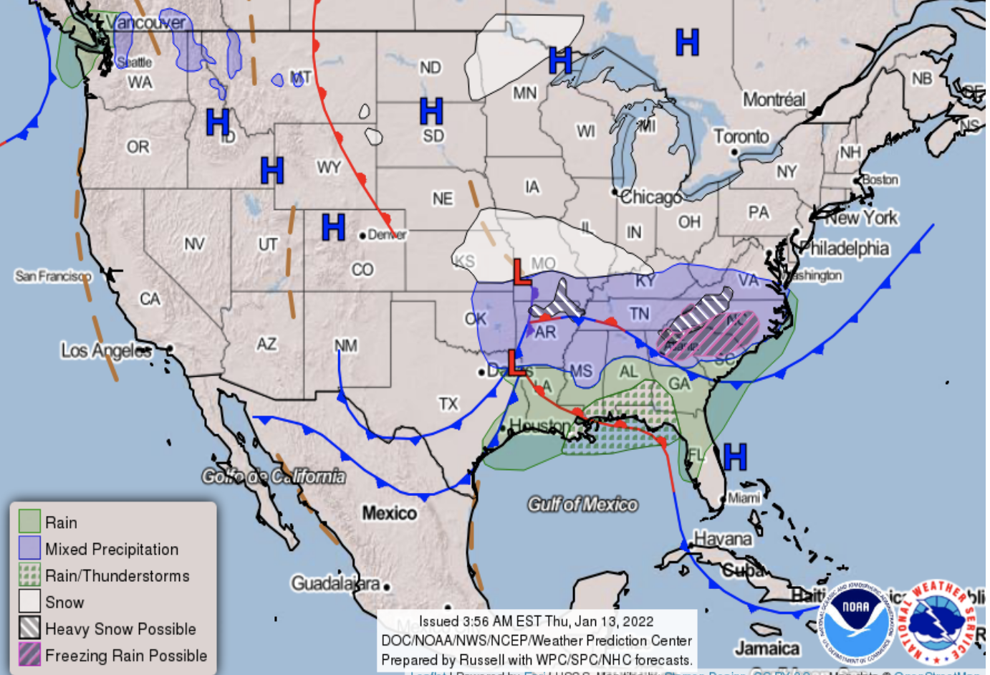 "After the storm hits, please stay home and off the roads," Memory said, adding that the department's response times have been affected by labor shortages. "NCDOT and contractor crews will do the best they can to clear roads as quickly as possible, but we ask everyone to be safe and stay patient." 
According to NWS meteorologist Jimmy Taeger, the system is headed our way from the Pacific Northwest. The same system brought winter weather to the plains regions earlier this week.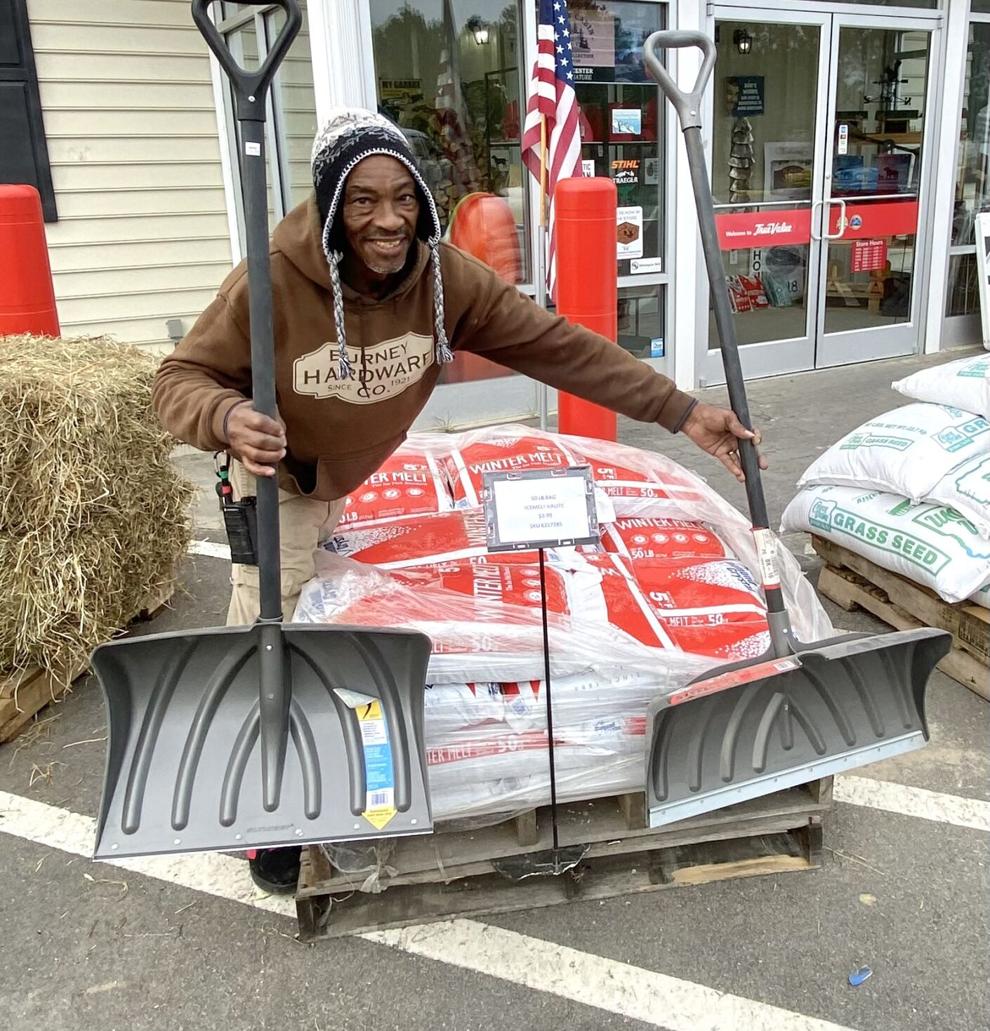 Some Moore County residents started preparing early this week for whatever the weather brings. Brandon Gibbons, a receiver at Tractor Supply Co. at 5601 U.S. 1, said the store is in short supply of salt melt but still has a variety of other cold-weather items: generators, ice scrapers, hand/feet warmers, pipe insulation, and warm clothes.