Chief Deputy Frank Rodriguez of the Moore County Sheriff's Office was among the 228 law enforcement officers who recently graduated from the FBI National Academy in Virginia.
Students from 48 states and 25 countries participated in the intensive program, which ran for 10 weeks at the FBI's training center near Quantico. The coursework focused on communication, leadership and fitness.
Rodriguez was selected by his fellow students to serve as class spokesman during the Sept. 13 graduation ceremony. Christopher Asher Wray, director of the FBI, was the event's headlining speaker.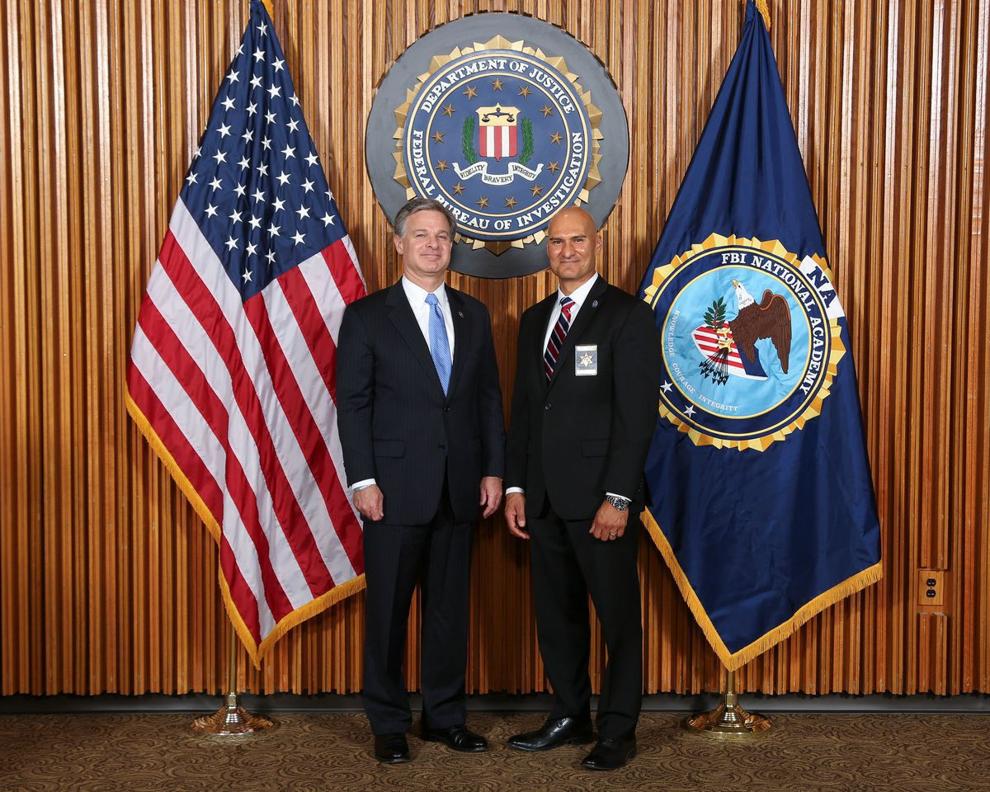 "I am very proud of Chief Deputy Rodriguez, his accomplishments and of the leadership he has provided to our deputies at the Moore County Sheriff's Office," Sheriff Neil Godfrey said in a statement. "His selection by his fellow classmates as the class spokesperson (…) is a very noteworthy accomplishment and clearly shows the respect that his peers have for his leadership experience and skills."
Rodriguez is a retired army officer who led the sheriff's Special Response Team before being promoted to chief deputy in 2016.
"He has truly been a very valuable asset to our Sheriff's Office and to the citizens of Moore County," Godfrey said.
More than 50,000 people have graduated from the FBI National Academy since the program was launched in 1935. Two law enforcement officers from Moore County, Deputy Chief Nick Polidori of the Southern Pines Police Department and Capt. Josh Kirk of the Aberdeen Police Department, graduated from the academy in 2017.