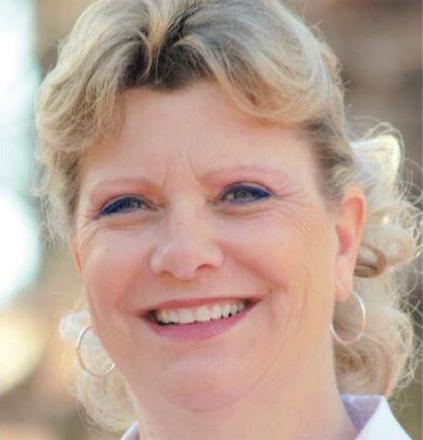 After a year of political misadventure and intense scrutiny from Whispering Pines residents, Mayor Michelle Lexo has resigned from the village council.
Within 15 minutes of calling the council's regular meeting on Wednesday to order, she'd stepped down from the position of mayor, which she's held since 2015 by appointment of the rest of council. Lexo then handed the gavel to Mayor Pro Tem Bob Zschoche before renouncing her council seat. She was first appointed in 2012 and most recently re-elected last year.
Reading a prepared statement, Lexo acknowledged the village's staff and her fellow council members in working toward preserving Whispering Pines' character as its population has leapt upward.
"I'm proud of what we've accomplished over the last six years to manage the growth and the overall health of this village," she said.
"I've had the pleasure of working with great staff … all of whom are dedicated, hardworking, and concerned with the residents of this village. I serve on the council with people who are dedicated to the village of Whispering Pines. We all put in a lot of time to make this a desirable community."
In the last few months, Lexo became the target of backlash from village residents opposed to regulations that the village council adopted in October governing commercial events. The language added to the village's ordinances provided a framework for residents on properties of two acres or more to lease their homes as venues for individual events.
Though Lexo abstained from discussion of that issue and recused herself from the vote, she introduced the topic in September. At the time, she said she was planning a family wedding at her home and had been approached about renting it for another event.
The village council discussed the possibility of codifying commercial events as a special use of residential property at that meeting, and held a public hearing in October before the new language was approved by a unanimous vote of the four other council members.
A single resident spoke during that hearing about the potential drain on village resources, and later in the meeting several others voiced concerns about the frequency of events — three times per week — allowed for each address.
After the village passed the new event ordinance, though, other residents raised objections about the timing of the issue, which they felt shielded it from public input. The village's September meeting, where Lexo first brought up the subject, was postponed by a week from its regular date due to the effects of Tropical Storm Florence. That storm caused flooding that affected homes and rendered roads in several areas around the village impassable for several days.
Before announcing her resignation, Lexo responded to speculation that the entire process was a ploy to enhance the marketability of her Lakeshore Drive property. She recently purchased a home in Pinehurst but said that she still resides at her Whispering Pines address.
"As for my personal situation, which apparently has become the topic of emails and social media posts, we have not now or ever had a contract, contingent or otherwise, on our home," she said. "The house is still for sale and available."
Ultimately, Lexo said that a recent health scare spurred her to reevaluate her membership on the village council.
"It was enough for me to take a look at the priorities in my life," she said.
Earlier this year, Lexo lost the Republican primary for state Senate District 25 by a wide margin after a vitriolic campaign for incumbent Tom McInnis. Tactics of the campaign on McInnis' behalf, which focused on harsh criticism of Lexo that her supporters characterized as blatantly false, disgruntled some local Republicans.
"This past year for Michelle has been nothing but personal attacks and stress, outside of her work here in this village," said resident Jay Farfalla after Lexo's departure. "She has been an asset to this village — and we have been on both sides of issues right down the line, but I respect what she's done. She's done an excellent job and I just hope that there's a way we can get her to reconsider."
Council member Colin Webster, who served with Lexo for three years, said that despite his initially tenuous start on council as a developer and homebuilder he'd built a positive working relationship with the mayor.
"I am deeply saddened by Michelle's departure," he said. "Over the course of three years I've come to know her, respect her intellect, her dedication and her integrity and the work that she has put into this village. I think we've lost one of our best and I'm very, very sorry for it."
Zschoche said that the village council will discuss the vacancy during its Jan. 9 meeting. In the past, council has taken applications from registered voters in the village, and interviewed those candidates in open session. Most recently, the village employed that process to appoint council member Dawn Heddings this past February.