A successful businessman known for living simply and graciously, Aberdeen native Frank Alexander McNeill, Sr., will be remembered as a pillar of his beloved hometown.
McNeill died Thursday, Aug. 27. He was 92.
"I never heard anyone say an untoward word about Frank," said Mayor Robbie Farrell. "He was a real gentleman. A great ambassador of Aberdeen and of Moore County."
McNeill was born at his family's home on Summit Street in Aberdeen. When a heart attack slowed his father in the early 1940s, Frank began delivering oil at age 14 for his father's business, McNeill Oil Co.
He attended Aberdeen High School, where he played basketball and baseball. McNeill went on to earn a degree in business from the University of North Carolina at Chapel Hill, where he was a member of the swimming team and Pi Kappa Phi fraternity.
In the fall of 1950, Frank was drafted into the U.S. Army and was stationed in Washington, D.C., at Fort Belvoir, and later at an Air Force base in England.
Following his military service, he returned to Aberdeen and worked at McNeill Oil Co. When his father retired, Frank became president of the company and served in that leadership role until his own retirement.
"Making a lot of money was just not a goal of his. Other people in this business grew faster and bigger, but that wasn't the goal," said his son, Frank McNeill, Jr., himself a former mayor of Aberdeen. "He wanted to make a living, like any of us, but making as much money as he could was not the driving force. He had a fairness about him."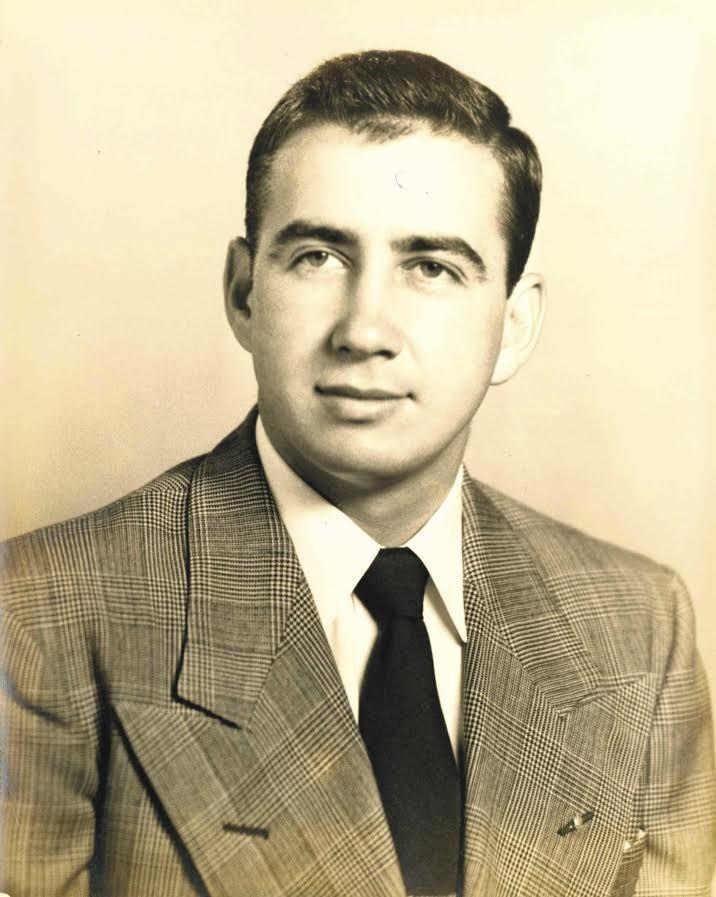 McNeill married "the love of his life," the late Ann Jordan, in 1955. The couple had four children: Frank Jr., David, Mary Catherine, and Laurie, and built a home behind McNeill's parents house, on the same tract of land where he'd grown up.
"He moved 50 yards in his lifetime. Yet he and my mom got to see a lot of the world. They were able to travel a lot later," Frank Jr. added.
What was most important to him was his family and his faith. He was a lifelong member of Bethesda Presbyterian Church, where he was a deacon and elder, and chair of the Camp Monroe Committee.
Frank Jr. recalled a time when plans were about to fall through for the high school senior class church group to visit Camp Monroe, a summertime tradition.
"It was 1972 and the ball got dropped and they canceled the trip. My dad got on the phone and called a few counselors and they got it put together. It turned out to be one of the best senior weeks we ever had," he said. "That was his nature to say, let's make this happen. That was characteristic of him. When there was an opportunity to do something good for folks, he wanted to be involved."
Frank Jr. said his parents were openly loving to him and his siblings — never missing a game on the sidelines. In particular, he instilled Christian values, especially a desire to care for people who needed help.
"It was subtle but there was a level of expectation to behave when you are out in public and to do well in school. He led by example," said McNeill. "My father didn't smoke, didn't drink and he didn't cuss. He was not a loud influence but he was a very strong influence."
Professionally, McNeill received the Will Parker Award from the N.C. Petroleum Marketers Association in 1995 in recognition of his lifetime of service in the oil industry in North Carolina.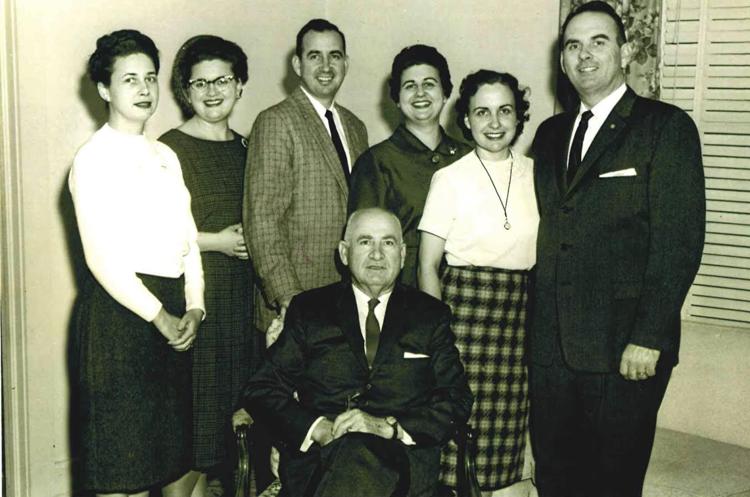 He also was elected to the Aberdeen town board and was the first chairman of the board of the Moore County Parks & Recreation Department.
McNeill served as scoutmaster of Aberdeen Troop 68. Both of his sons achieved the rank of Eagle Scout. In 2008, he received the Distinguished Citizen Award from the Dogwood District of the Occoneechee Council of the Boy Scouts of America.
He was also a member of the Aberdeen Lions Club for 67 years. During his tenure, he helped found Moore Buddies, a program that assists local youths by pairing them with mentors.
In addition, McNeill was a Master Mason and a member of the Roman Eagle Lodge No. 550 in Aberdeen for 70 years.
"He was liked by every Mason that he ever came into contact with," said Lodge Master Curtis Iovito. "One consistent theme that becomes evident when speaking with local Masons is that he was caring and reliable. He always practiced the tenets of Masonry that are most cherished by our fraternity; brotherly love and friendship."
McNeill was especially known for his support of masonic charity efforts to help children and the elderly in North Carolina. Namely, The Masonic Home for Children at Oxford and Whitestone Masonic Home for Masons, Iovito said.
Pastor David Hudson of Bethesda Presbyterian said McNeill was rooted by his community and loved sports.
He recalled when the now-legendary coach Nat Carter was hired in the mid-1960's, McNeill took him around to meet all of the players' parents.
"This was when the schools were still segregated. The players' fathers were Frank's contemporaries. That is the kind of guy he was," Hudson said.
Frank Jr. said anytime there is change, there is apprehension, but his father had a way of gently nudging things forward.
"My father had met with coach Carter and liked him. He thought it would be a good thing to do before people could have any preconceived notions. I think it lent some credibility, but once you meet coach Carter you know what a wonderful man he is. All he needed was to get his foot in the door."
Hudson said McNeill had more compassion than anyone he'd ever met.
"He lived simply. He treated everybody equally with no airs or pretension. He served his country and his community, and he was very much a family person," he said. "He and Ann passed on a great legacy of love of family, strong faith and care of others."
A graveside service will be held at 10 a.m. Tuesday, Sept. 1, at Old Bethesda Cemetery in Aberdeen. A memorial service celebrating Frank's life will be held in spring 2021 at Bethesda Presbyterian Church in Aberdeen.
In lieu of flowers, donations may be made to Bethesda Presbyterian Church Elevator Fund, 1002 N. Sandhills Blvd., Aberdeen, NC 28315.