Veola McLean, believed to be the first female African American from Moore County to enlist in the U.S. Air Force, was known for her feisty spirit and willingness to put her words into action in the community.
"Little Sister," as she was called affectionately, died Tuesday, Feb. 9. She was 89 years old.
"She could be as sweet as coconut cake and she could be as hard as peanut brittle depending on the subject matter and the circumstance," said longtime friend, Tessie Taylor.
McLean grew up in West Southern Pines and after graduating from high school in 1949, she attended the North Carolina College at Durham (now N.C. Central University). She graduated in 1953 and worked as a substitute teacher for two years in Moore County before enlisting in the military.
Her close friend Suzanne Coleman explained that as a student of history, McLean chose the Air Force because it was one of the first military branches and the most progressive branches to embrace President Harry Truman's 1948 Executive order to desegregate the military.
That same year, Congress passed the Women's Armed Services Integration Act which granted women the right to serve as permanent, regular members of the military.
"My impression from her is she saw the military as an opportunity to continue her education," Taylor said. "Enlisting was her way of becoming independent."
McLean served on active duty from 1955-1967 with the U.S. Air Force then worked as a civilian for the Fort Bragg Comptroller from 1967-1995 while also joining the U.S. Air National Guard and served the same length of time until her retirement, when she returned to Southern Pines.
Her lifelong passion for education manifested itself as a scholarship program she created, personally giving thousands of dollars to college-bound students from Pinecrest High School.
"What excited her, really excited her, was to see young people who enjoyed learning. It was like turning a light bulb on bright," she said. "And once she was involved with these young people, they could depend on her for support. It triggered such a light inside her."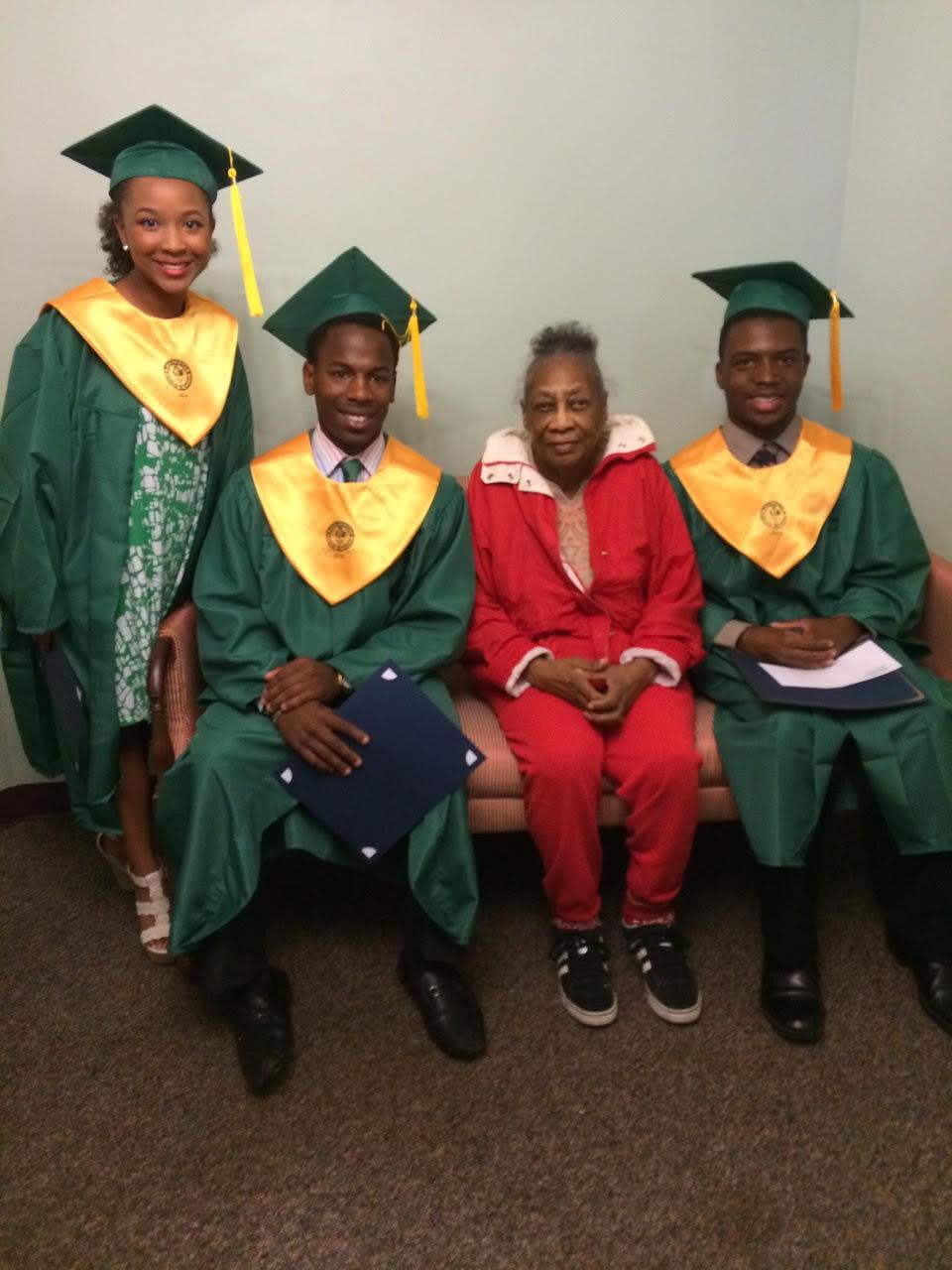 But she also could be demanding, Taylor said, and held people to a higher standard than perhaps they even expected of themselves.
"There were times when she would beat up on me because she felt I wasn't performing at my best, that I could do better," Taylor said. "She expected people to fight for what they wanted."
"She was a giver and anything that she thought was worthwhile, she wanted to be a part of it. To her that is how you build your community." Taylor said.
McLean was an active and well-respected member of Rufus McLaughlin American Legion Post 177, West Southern Pines Civic Club, Moore County Democratic Club and Moore County NAACP.
Coleman recalled the first time she met McLean, in 2006, at a Southern Pines Town Council meeting.
"She was at the podium exhorting the Council to remember West Southern Pines in their decision-making," Coleman said.
She said they became friendly and discovered they had much in common, sharing similar views about equity and social justice issues. When McLean moved to Magnolia Gardens Assisted Living in 2015, she entrusted Coleman with her healthcare power of attorney needs.
Coleman also made sure that McLean remained involved with the community, "which was her lifeblood."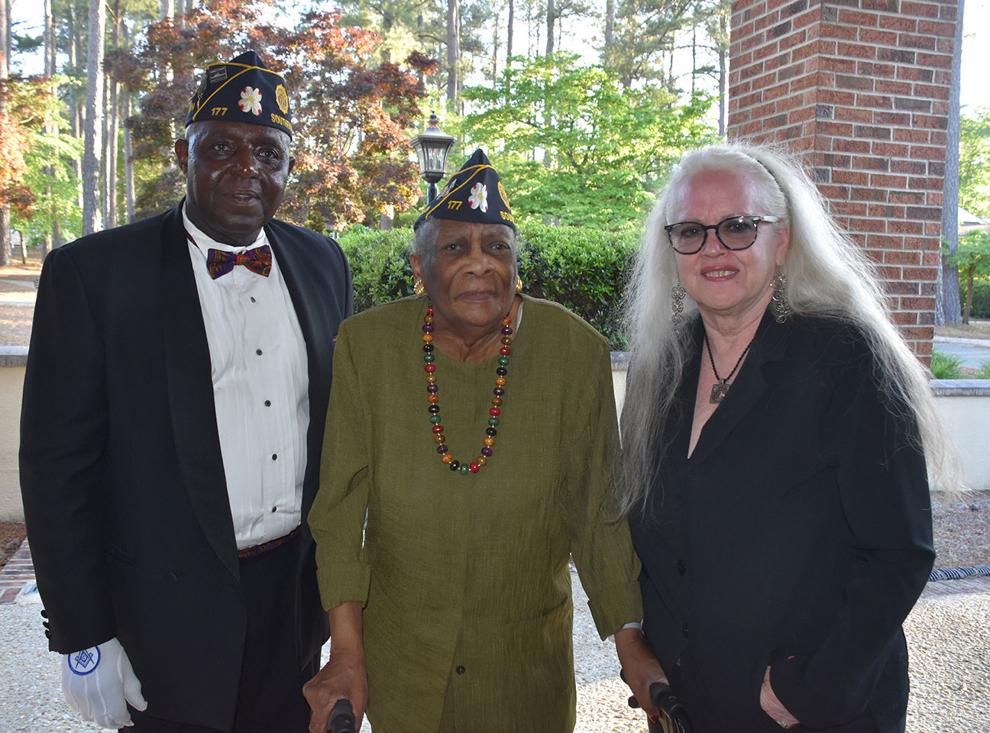 Kim Wade, president of the West Southern Pines Civic Club, said McLean represented the fading "Each One Teach One" generation who believed it was your adult responsibility to pour wisdom and correction in every child. The generation when every parent had each other's permission to spank anyone's child for misbehaving because they knew it built character.
She said McLean believed it was her civic duty to single-handedly "Stop the War on Drugs" in West Southern Pines, and she had no fear to approach anyone she suspected was breaking the law.
"I personally believed she earned the respect from the Southern Pines Police as a Mama Bear protecting her beloved community," Wade said. "She was fearless, passionate and straight forth. You never had to guess where she stood. She was a rock."
"Ms. Veola represents the shoulders the West Southern Pines community stands on," Wade added. "She was a lady of action not talk. A true soldier in every sense of the word. For God and country. She will be missed."
Southern Pines Mayor Carol Haney described McLean as being ahead of her time.
"I was absolutely overwhelmed and amazed when I first met her by all that she had done. She was such a committed person to the community," Haney said. "When she finished her military service, she could have gone to lots of places. But she chose to come home and make a difference."
Funeral services for Veola McLean will be held Saturday, Feb. 20, with a walk-through viewing 11:30 a.m.-12:30 p.m. at Simon Funeral Home, 151 S. Hardin Street, Southern Pines. A graveside service and interment follows at 1 p.m. at Woodlawn Cemetery in Southern Pines.