The state Senate race in the 25th District between Republican Sen. Tom McInnis and Democratic challenger Helen Probst Mills has lived up to its billing as a hotly contested race.
Redrawn to now include Moore County, the 25th District is one several key General Assembly races in which Democrats think they can defeat a Republican incumbent. The district also includes Richmond, Scotland and Anson counties.
McInnis, a two-term Richmond County resident, is well-financed as state Republican Party leaders fight to keep supermajorities in both the House and Senate.
McInnis won a GOP primary in May over Whispering Pines Mayor Michelle Lexo.
The tone of the campaign — several ads were mailed to voters harshly critical of Lexo and supportive of McInnis — engendered ill will for McInnis among some of Lexo's Republican supporters that has continued into the general election.
The Moore County GOP vote is crucial for the party's nominee to win. Moore has slightly more than 27,000 registered Republicans. Across the district, Democrats outnumber Republicans 57,428 to 38,869. But there are also 38,791 unaffiliated voters.
McInnis has downplayed any lingering ill will toward him and is confident Republicans in Moore County are in his corner. He has continued the tactic employed against Lexo with numerous mailers to Moore County voters accusing Mills of being a "New York liberal" aligned with Hillary Clinton. The mailers accuse Mills of receiving financial support from liberal groups outside of Moore County, and holding values that do not fit North Carolina.
He touts his support for cutting taxes on middle-income families, raising teacher pay, supporting constitutional amendments, including voter ID, and his ties to Moore County.
Mills, who says she expected a negative-tone campaign from McInnis, has produced her own mailers saying she will fight special interests and lobbyists, bring "commonsense" to Raleigh and invest in public schools, increase teacher pay to the national average and seek more funding for career and technical training for children, among other issues.
Both candidates sat down for interviews with The Pilot to talk about their campaigns and why they are running.
McInnis says he has been doing business in Moore County for more than 40 years and has helped raised millions of dollars for charities through his work as a professional auctioneer, which he does separately from his business, Iron Horse Auction Co. in Rockingham.
He and his wife have four children and 10 grandchildren who attend public schools in Moore and Richmond counties.
"I have always been a proponent of leaving things better than we found it. Everyone needs the opportunity to prosper and make it in this country."
McInnis noted that he endowed a scholar in the name of his parents at Sandhills Community College, as well as one at Richmond Community College.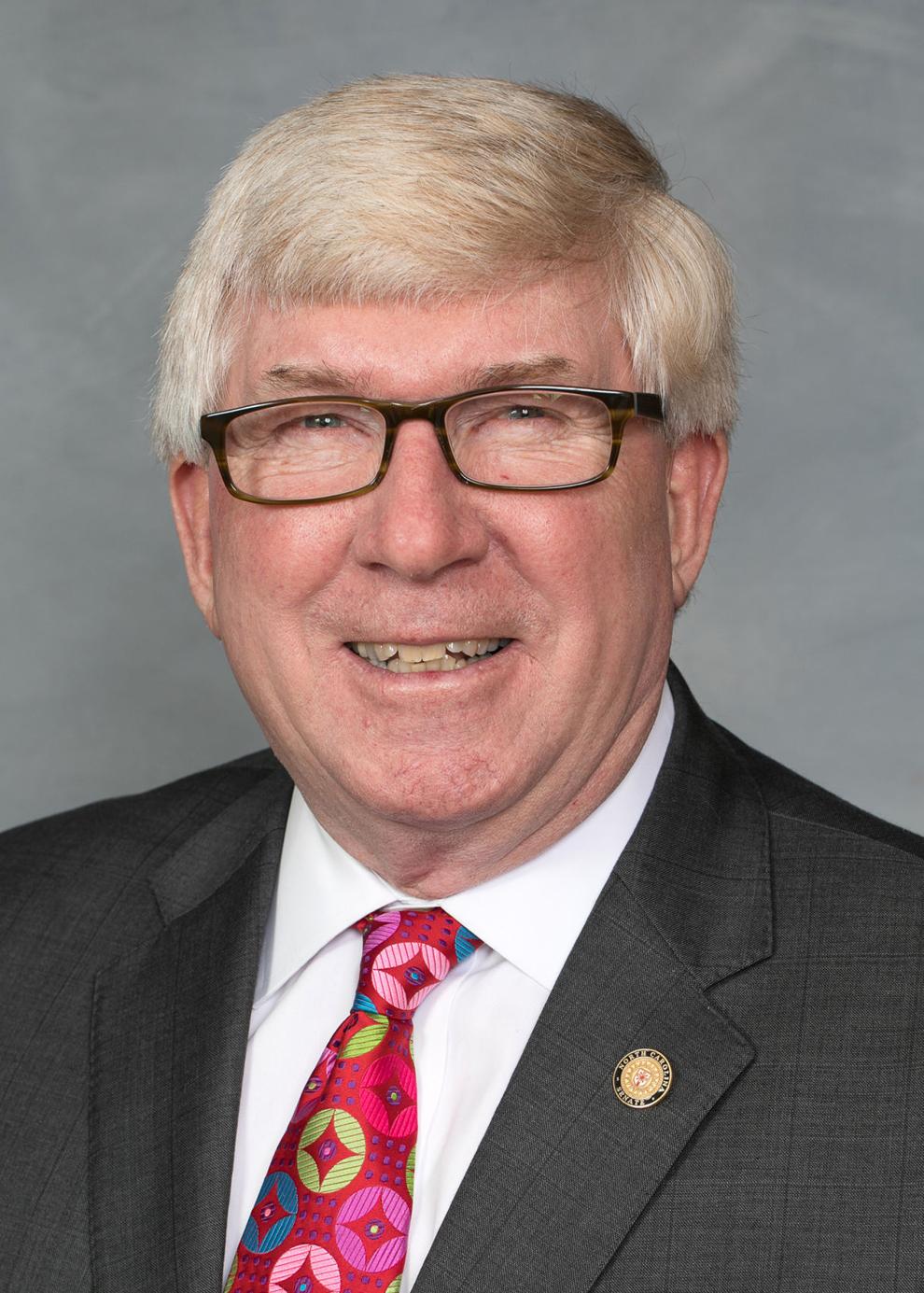 "I have always been community oriented, always been in this community, always been in a position to trying to help this community, and being in the Senate is an extension of that," he said. "I am invested in Moore County. I am not new to Moore County. I have decades of involvement in business and personal relationships. I have generations of friends and business relationships here. I know my way around Moore County."
McInnis said his seniority in the Senate, having been there since 2015, would benefit Moore County.
"By having seniority, I'm going to be able to have more influence for the people of Moore County than someone coming in off the street."
Before being elected to the Senate in the current 25th District, McInnis served two and a half terms on the Richmond County Board of Education. Past service also includes the Airport Commission and Economic Development Commission in Richmond County.
"I've been involved in the operation of local government for close to 40 years," he said.
McInnis said job training and combating the opioid epidemic are among his top priorities.
"We've got way more jobs than people to fill them in North Carolina." He pointed out that right now in Moore County, there are 708 jobs available that are unfilled.
"We've got to do whatever we can to to go back to Sandhills Community College, back to the high schools, to create an environment where people can be trained for these jobs and fill these job needs. … We've got people to fill them. They just require specialized training. We are missing the boat on this. We have got to connect people with these jobs. The only way we are going to be able to do that is through the community college system and the high school system through dual enrollment programs, which is one of the most powerful things we have in North Carolina."
He said the General Assembly has increased funding for vocational training courses for community colleges. He added that not every student who graduates from high school will go on to a four-year college.
Equally important to the well-being of residents is dealing with the opioid crisis, according to McInnis. He said that also plays a role in people being able to find jobs because many require passing a drug test before getting hired.
"We've got to treat the people suffering from opioid addiction but we also have to prevent the problem from happening," he said.
McInnis touts the STOP Act, which he helped write and sponsor, as a way to"throttle back" on the number of pills that are prescribed.
"My part of the bill that I helped craft and carry the water on was to restrict the number of pills prescribed," he said.
The law allows prescriptions of five days for certain conditions and up to seven days for some following a major medical procedure, McInnis said. He added that prescriptions can be renewed but under certain conditions.
"We have got to cut down on the number of pills that are out there," McInnis said. "On the flip side, we've not done enough with treatment. I want to be see much more done. We have allocated significant money to expand treatment facilities. There's billions of dollars from the federal government just appropriated by our president. We've got to make sure we get some of that money.
"But we also have to have accountability. Just throwing money at a problem without accountability is a futile exercise. … I am always interested in seeing what we are receiving for the investment we are making. That is one of my core beliefs."
McInnis counters claims by his opponent that Republicans have cut funding for public schools, saying that funding for education has increased by more than $3 billion since 2010 and the graduation rate has improved dramatically.
"We must be doing something right," he said.
Aware that Mills has made an issue of the General Assembly not expanding Medicaid, McInnis, who was not in legislature at the time it was first offered under Obamacare, said no one has been able to come up with a "solid number" on what it would cost the state after the first year and for how long that would continue.
"At the end of the day, I am not going to cash a check on the backs of North Carolina taxpayers on some program that we don't know what the cost is going to be," he said.
McInnis said another issue of concern to Moore County leaders is addressing problems with the economic development tier system, which hurts some areas that could use help.
"Moore County is unique," he said. "You have this doughnut hole of prosperity surrounded by areas with less economic prosperity."
McInnis has proposed creating a type of "sub-tier system" that could help areas in Moore County, as well as other less well-off counties by providing additional assistance. Right now, Moore is one of 20 counties in the state classified as "tier 3," which qualify for the least assistance.
McInnis said he was unable to get enough support for his proposals in the last long session but vowed to revisit the issue in next year's long session.
"We've got to do something to help those areas and employ tier 1 assets and resources to folks that need it most," he said.
McInnis said another way he is in a position to help Moore County and district is through serving as chairman of both the Senate Transportation Committee and the Appropriations Committee on Transportation.
"Anything that relates to transportation is under my purview," he said. "This is a committee that will have a great impact on Moore County because of growth that is coming. Our infrastructure has not kept up with growth."
McInnis said he is the most qualified to represent the district effectively.
"I have a track record of getting major statewide legislation passed. … It is a matter of compromise and common sense, and the ability to be able find common ground on the issues.
"Folks on both sides of the aisle and in both chambers have confidence in my ability to know what I am doing and how to get things done."
Helen Probst Mills, Democrat
Mills, a lifelong Democrat, moved with her family to Pinehurst from London in 2006, though they have owned property here since 2003 and visited frequently since her husband's family is from South Carolina.
"It is a wonderful place," she said. "We chose this as the place we wanted to raise a family."
Mills said that when they first moved to North Carolina, public education was "well-funded."
"Things were positive," she said. "It (North Carolina) was seen as one of the most progressive Southern states."
But she said things started to change when Republicans took control of the General Assembly in 2010.
"They weren't simply governing, but implementing decisions to move their agenda forward," she said. "What pushed me over the edge (to run) — after watching them not expand Medicaid — was the changes to the judiciary system and making elections partisan. This is a great state that has a lot of needs, that needs a lot of business taken care of by the General Assembly."
Mills said she felt compelled to run and try to bring about changes in Raleigh. She noticed that few Democrats were on the ballot in past elections.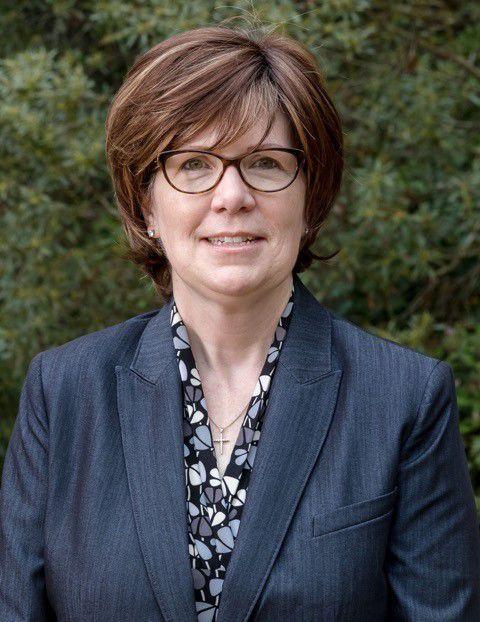 "I don't think democracy works well when you have one party with all the toys in the sandbox," she said. "It doesn't work well when you have just one candidate from one party. All the voters do not have a choice to have their voice heard. I thought I could bring a different voice to the table as a woman, as a qualified, but not practicing attorney, as a mother, as a breast cancer survivor, and most importantly as a member of this community."
Mills said she has personally benefited from having good health insurance and access to good health care when she was diagnosed with breast cancer in 2013. She credits a routine mammogram with saving her life.
"When you don't have access to health insurance, you don't have access to being able to take care of yourself," she said.
Mills said she has spoken with doctors who have told her some of their patients have to take out home equity loans to pay for care and treatment.
She said Medicaid expansion would have resulted in an additional 600,000 people being covered with insurance, which would have created 40,000 "good-paying jobs" in the healthcare sector. She said Gov. Roy Cooper had proposed expanding Medicaid in his first budget, which the General Assembly rejected even after he negotiated with the hospitals to cover any differential so it would not have to come out of the budget.
"You'd have more people working, and you would have healthier people," she said.
Mills said another priority for her is improving public education. She said her sister is a teacher in New Hanover County and has told her about cuts in budgets for supplies and other programs.
She said that, with mandated class-size reductions coming next year for the youngest elementary grades, counties will be faced with tough choices to comply with what she said is "an unfunded mandate." She said it will result in increased class sizes in other grades, the possibility of cuts to other programs and capacity problems in some schools.
Mills said while the state prides itself in being welcoming to businesses, its ranking has declined because of a lack of adequate funding for public schools.
"It is great when you can argue that we have a tax environment that is pro business," she said. "But if you don't have an environment that is going to produce a qualified workforce, that is a concern. I think that is part of the whole pie you have to look at in how you support businesses.
"We need to fully fund public education and pay our teachers professional salaries."
Mills said that while Republicans tout economic growth produced by cuts in personal and corporate income taxes, she has met a lot of people who have not seen it.
"I am hearing concerns about the lack of affordable insurance," she said. "For the majority of voters in the district, the economic boom has passed them by. They are still struggling. They are struggling because of increases in sales taxes that have gone through … to make up for other tax cuts.
"There are a lot of people who are barely holding it together, with more than one job that doesn't pay as much as they need to live on. They just want to know that the taxes they are paying are really going to the betterment of the community. They are not seeing it."
Countering McInnis' characterization of her as a New York liberal whose values do not fit North Carolina, Mills says:
"My values are: I have been married to the same man for 25 years, I am blessed with three beautiful children and one son who is deceased, I am deeply invested in my community, my faith is important to me. … Honesty is important to me. If these are values that don't align with yours, so be it.. Those are my values."
Mills serves as a trustee for Sandhills Community College and on the board of its foundation, as well as the board of the Northern Moore Family Resource Center.
She said she does not run from the fact that she supported Hillary Clinton, her party's candidate for president in 2016, as McInnis did for his party's candidate.
Mills said she has chosen to focus on what she stands for in her campaign and letting voters decide if they support McInnis' record in office and how that has impacted them.
"If that is OK with you, then you should keep him in office," she said. "If you feel things should be different, then I would love for people to consider my campaign."
In response to McInnis portraying her as someone who is wealthy and doesn't have anything in common with many of the voters in the district, Mills said she and her husband have earned everything they have.
"My husband and I have built a successful life because of public education," she said. "We think everyone should have an equal opportunity in this country. Public education is the cornerstone of a successful life."
Mills said when people hear her story, "they understand I have a lot more in common with them than they realize."
"I grew up with a single mother. At the end of the week, we had mustard and ketchup in the refrigerator. I had one pair of jeans in middle school. We didn't have much of anything. But that is OK, because we were well-educated. I had the opportunity to go to college on loans and grants. .. I worked my way through law school. … I know that story is resonating with voters."
Mills said that when she and her family made the decision for her to run for state Senate — "because this is no small undertaking" — her 14-year-old daughter worried that no one would believe her story because she "looks like a Republican."
"In my conversations with voters, I tell them I may look this way," she says, "but I am what I would hope for all of you."