In a replay of the 2018 election, incumbent State Sen. Tom McInnis is running for re-election to the 25th District seat against Democratic challenger Helen Probst Mills.
This is the second election that the 25th district has included Moore County after the lines were redrawn ahead of the 2018 election. The district also includes Richmond, Scotland and Anson counties.
McInnis, a Richmond County resident, is a three-term state Republican senator who recently retired as a professional auctioneer. Mills is an attorney, a resident of Pinehurst and a lifelong Democrat. Neither faced a primary challenge last March.
The district is favored by Democratic voters, with more than 50,000 registered to more than 43,000 registered Republican voters and 44,000 unaffiliated voters in the district. But Moore County has both the largest number of registered voters and also the overwhelming majority of Republican voters, more than 30,000.
Moore County seemingly carried McInnis in the 2018 election. McInnis won Moore County by approximately 9,000 votes over Probst Mills, and won the district by a shade over 10,000 votes.
McInnis presented the Championship NC Act last month, special legislation that allowed the U.S. Golf Association to go forward with building a second headquarters in Pinehurst. The USGA also agreed to bring multiple USGA championships in the area in the future — including four U.S. Opens to Pinehurst through 2047. He sees a need for more infrastructure improvements across the district, in part, to leverage the growth that could come in the golf industry from this deal.
Mills is a proponent for Medicaid expansion for North Carolina that is especially needed in the midst of a global pandemic; increasing teacher pay to the national average; and seeking more funding for career and technical training for children, among other issues.
Both candidates sat down for interviews with The Pilot to talk about their campaigns and why they are running.
After one term serving Moore County in the Senate, McInnis has seen the varying needs from one end of the county to the other.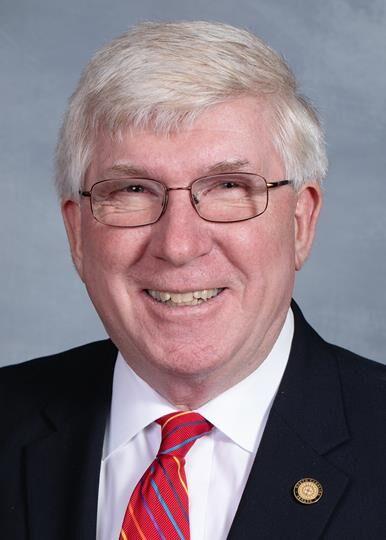 "It is a diverse county, when you go from High Falls and Glendon down to Pinehurst and Southern Pines, it's kind of like two different worlds," McInnis said. "They've got different needs and different interests. One size doesn't fit all in Moore County."
McInnis mentioned how broadband and cell services were two main issues for parts of the northern half of the county and he said he had worked over the last two years on broadband issues to include the planning for two AT&T cell phone towers in the area.
Both candidates stressed the need for rural broadband and how it will need government and private initiative to bring access to all parts.
"That's something that is needed and that's the only way we can equalize education and equalize business in the county is to have the ability of high-speed internet to all of the citizens," McInnis said.
McInnis touts the Championship NC Act and the "once in a lifetime" benefits it will bring for not just Pinehurst and Moore County, but other parts of the 25th District.
The USGA's announcement included four U.S. Opens in the next 30 years and other USGA championships in the near future in North Carolina.
"It brings high-end, high-profile international flavor to Moore County and that will spill over into the surrounding counties as well as surrounding parts of the state when all of those additional championships are brought to the state," he said.
Another bill that was sponsored by McInnis that affected Moore County was making Woodlake Country Club east of Vass its own tax district in an effort to raise funds to fix the dam that failed in 2016.
"They can raise money through the sale of bonds to fix their dam and put water back in that lake again," he said. "They still have to work with their commissioners to be able to have a referendum to do that, but now they have the ability to do that and they can do that through the sale of bonds backed by the folks down there, not all the citizens of Moore County."
The incumbent saw the need for changes in the procedures for teachers as they were being tested for licensure. He said that teachers being tested to teach lower grades were many times tested on skill levels of a certain subject that were beyond the level that seemed necessary.
McInnis was a primary sponsor on Senate Bill 219 — signed into law in June 2019 — that made the testing process for teachers to earn their professional license more focused on their teaching level.
"That modifies the licensing requirement, not to loosen the requirement, but to make the requirement more stable and more sure that if you were going to teach high-end math in high school that you had received a high-end math education and that you would be tested on your ability to deliver that high-end math to get your license," he said.
He also said that could trickle down into professionals in a field being able to earn their teaching license so they can become a teacher in the public schools through lateral entry.
On public school funding, McInnis said that he wants to "employ our money to get our greatest return."
McInnis also said there is a growing need for specialized training for students not looking to earn four-year degrees, and he wants to put more emphasis on growing vocational fields.
Mills has mentioned her stance on Medicaid expansion and how McInnis has voted against expansion in the Senate, and the incumbent said there are many questions on the amount of people it will benefit that concerns him.
"I've always had an open mind, I've never said no to Medicaid. What I've said is before we can have a discussion about expanding Medicaid, we've got to know about the number of people who are affected and what it's going to cost," McInnis said.
"I'm not going to write a check on the back of the taxpayers in the state of North Carolina when I don't know what the checking account holds and what the amount of the check will be."
McInnis has made his stance on the opioid crisis known since taking office in 2015, and he has worked to try and limit the amount of opioids available per prescription.
He was a main sponsor of the Strengthen Opioid Misuse Prevention (STOP) Act of 2017 that aims to reduce the supply of unused, misused and diverted opioids.
"We have reduced the flow of legal opioid pills that have turned into illegal pills when they were sold outside of the prescriptions and we have reduced that flow significantly," he said.
The flow still happening is something that concerns McInnis, but he said other methods of pain treatment and methods to help get those off an opioid addiction are also being pushed.
Under the Republican majority in the General Assembly, McInnis is happy to say a rainy-day fund of $1.2 billion has accrued for the state and $2 billion in the unemployment fund, even in the midst of the pandemic that has brought uncertain financial times. Even with that, he still sees room for progress for the state.
"We've got our house in order. Do we have things that are short? Absolutely. Do we have things we need to work on? Certainly," he said. "And that's what I'm going to be working on when I go back to Raleigh in January for the long session."
Helen Probst Mills, Democrat
In her second run for public office, Mills said she has campaigned to hear from constituents in the four counties that make up the district and the diverse needs that each county brings, and that was a difference between her and McInnis.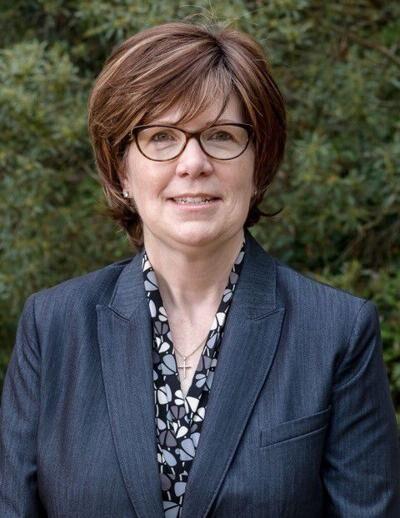 "I just felt like it wasn't right to keep sitting on the sidelines," Mills said. "I was just so frustrated by it. I'm so fortunate to be able to put time and energy into running for office. I thought I would bring to the table a different perspective being an attorney, being a mother.
"It's been the honor of a lifetime to run for office."
One area of concern that spans across the entire district is Medicaid expansion. Mills said the state needs to move forward on this issue to keep up with other states.
"Across Senate District 25, there would be thousands of people who would be covered and yet it hasn't happened. Something that doesn't cost North Carolina anything, that would be beneficial to your citizens and yet you haven't done it tells me that you are not serving as a voice of your people," Mills said.
Mills said according to WalletHub, North Carolina ranks 50th among all the states and Washington D.C. for healthcare costs, and expanding Medicaid with money that is already coming from the federal government would alleviate many health-related problems for residents in the district.
"Medicaid expansion is for the lower-income working individuals who make too much to qualify for Medicaid (now), but they don't make enough to actually pay for it themselves," she said. "We would very easily achieve this in North Carolina just by changing our criteria for how you qualify for Medicaid."
She said that 14,000 residents in Moore County are uninsured.
Mills went on to say it was "reprehensible" that Republicans that control the N.C. State Senate and House of Representatives could continually vote to not expand Medicaid, including in the time of the COVID-19 pandemic.
She said that more should've been done as far as support for small businesses and food insecurity over the last seven months.
"I'm very, very concerned about our communities as that money sits there by itself doing nothing, not helping the citizens it was intended to help," Mills said.
Following the USGA's announcement last month, Mills issued a press release stating how more help for small businesses is needed to keep the area the same thriving place in the future.
House Bill 1105 was reworked by Republican legislators that would not allow for assistance for small businesses that laid off more than 10 percent of their workforces during the pandemic, according to the release.
"I am very supportive of any initiative that brings attention to this community and I commend Governor Cooper for his work to secure this deal," Mills said in the release. "It is crucial that our Republican leaders in Raleigh, like Tom McInnis, fight to save our small business, not just their corporate cronies."
While unemployment has grown locally during the pandemic, Mills said Medicaid expansion, and a proposed infrastructure bond referendum by Gov. Roy Cooper, could've allowed for more jobs locally.
"Medicaid expansion is not just covering individuals who require healthcare, it's also a jobs bill. The projections for Moore County is that it would create about 428 more jobs by 2022," she said.
Mills said that the governor's bond proposal would have resulted in 120,000 jobs.
She is a member of the Northern Moore Family Resource Center board, the Sandhills Community College Board of trustees, the Habitat for Humanity board, the co-development chair for the SCC foundation board and is active in her church, Emmanuel Episcopal in Southern Pines.
Along with Medicaid funding increases, Mills said she will push to increase North Carolina education funding.
Citing the long-running Leandro court decision, Mills said hurdles have been put up that have kept the state from ensuring all children have access to a sound basic education.
"The consistent reduction in the amount of money that we have allocated to our schools from the state has meant that's more and more difficult to do," Mills said. "We are short changing our children's future."
To avoid that from happening any further, Mills said she would work to help restore educational funding to "pre-GOP control of the assembly levels." While teacher pay has increased in recent years, it has come with cuts in pay for educational support staff at schools, and Mills said she would look to reverse that, and increase the number of school nurses and social workers.
She noted that increasing state-level support for educators could lead to more college students enrolling in teaching programs at colleges, while trends have gone downward at local colleges in those programs. The next generation of educators will be needed as many educators are coming up on retirement age, she said.
Mills said if elected she will look to work across the aisle to help work on these issues, but to do so will also require some give-and-take from the Republicans to make fair districts.
"We need, as a state, to have fair districts without any map manipulations where voters can actually be the ones electing their representatives, and not the representatives picking their voters."
As the state and country continue to rebound from the coronavirus pandemic, Mills said the role of the government needs to be looking for ways to help create more jobs for those out of work, in a way like the government post-Great Depression.
"We need to be thinking about ways the government can provide funding for projects like that," she said.