4-year-old Ivy Williamson has a wish: to be able to play on the playground with other children her age. And so the young Vass girl will get that wish granted Wednesday morning at Sandy Ramey Keith Park.
The Make-A-Wish Foundation of Central and Western North Carolina, administrators from the town of Vass and Peggs Recreation will have a ribbon cutting ceremony at 11 a.m. for two pieces of wheelchair accessible playground equipment at the park, after which Ivy will get to play on the new swing and merry-go-round for the first time.
"This is something worthy of a grand turnout," Mayor Eddie Callahan said. "For the little 4-year-old girl it is amazing to see this come about and everyone is really excited about it. The family, they are wonderful people."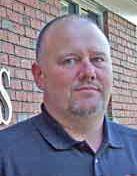 Callahan expects a full turnout of everyone that works in the town for the event.
Williamson has not been able to play on the playground equipment at the local park due to a rare disease that has her confined to a wheelchair.
"When Ivy and her family found out she could have a wish granted through Make-A-
Wish, they wanted something that would not only impact Ivy, but also their entire community," a release from Make-A-Wish said.
Planning to fulfill the wish has been ongoing for more than a year and a half, according to Michelle Scannella, the marketing and communications manager for the Make-A-Wish chapter.
"This will give her inclusion with other children thanks to this equipment," Scannella said.
The chapter has granted more than 5,300 wishes since its inception in 1985. This project is different from many the chapter has done in that it will be a part of a public park. Other playground and playset wishes were completed at homes.
Callahan said this event is a big step for what the town has been trying to do more in terms of making it more accessible for those with disabilities.
"I feel like we owe this to the community and all that live here and visit here," he said. "This is a great thing to really kick us off in the right direction."