A lifelong educator, Crystal Handchen retired from teaching but her love for cheerleading transcended her move from Brick, New Jersey, to Pinehurst in 2017.
As head coach of the Pinecrest Cheerleading team for the past four years, she was a familiar face on the sidelines. Petite and perpetually energetic, Handchen, 63, died Tuesday after suffering a stroke.
"She was a super great lady, just like the Vince Lombardi of cheerleading," said Pinecrest football coach, Chris Metzger. "It's a reason for our guys to honor those who love us like Coach Handchen. We do that by playing our best."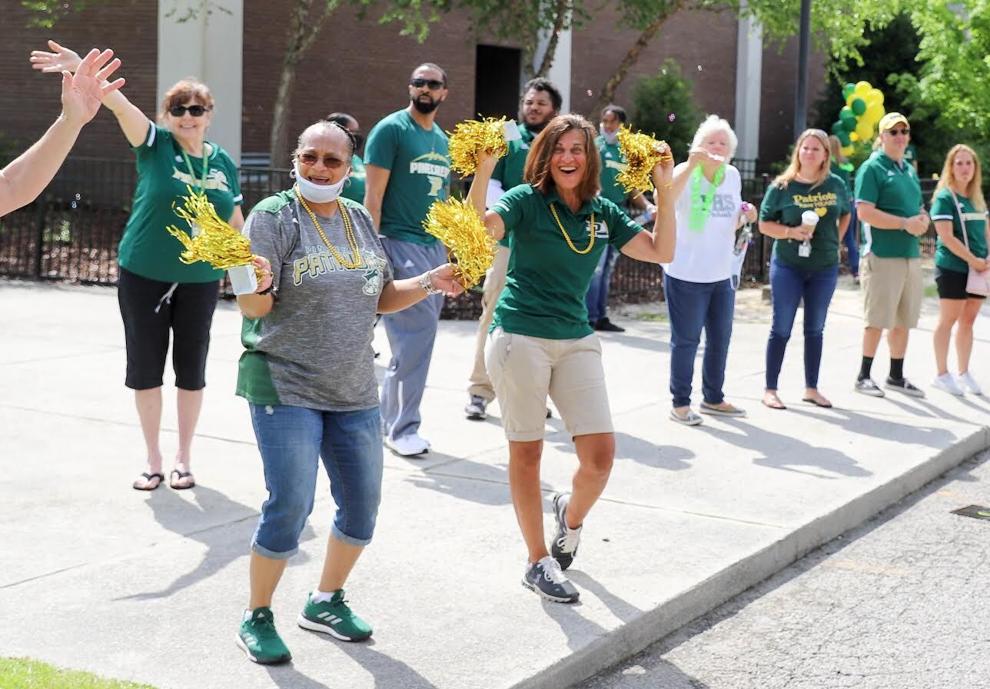 Handchen and her husband, Rick, a retired high school athletic director, purchased their lot in Pinehurst in 2000. Crystal had taught 7th grade for most of her 34-year career, in addition to coaching. She also later worked as a substitute teacher for Moore County Schools.
"She was so active. She couldn't sit still. If you met her, it didn't matter whether it was five minutes or five years, she had an impact on you," said daughter Ashleigh Griffin, who lives in Charlotte.
Pinecrest grad Jade Baker recalled the first time she met Handchen, during tryouts her freshman year.
"My nerves were as high as my ponytail," Baker said. "There among all the potential cheerleaders stood a woman who would impact my next three years tremendously."
Baker described Handchen as a "feisty spirit" that you wanted in your corner. "For all of us who had the honor of learning from her, she did just that. Coach would frequently go out of her way to provide us with the best team experience possible, while still pushing us to be our best."
Pinecrest grad Emily Carlson said Handchen treated her like a daughter, staying up-to-date on all of the little things going on in her life.
"She made cheer like a family for everyone. She genuinely loved the sport of cheer for everything it was," Carlson said.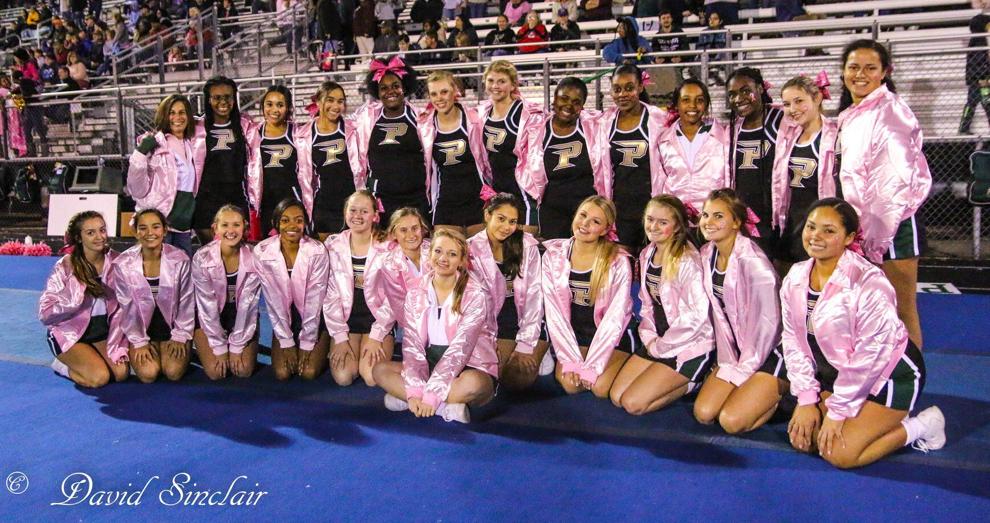 During her 2019 senior year, Handchen established the Emily Carlson Leadership Award named in her honor.
"I never expected anything like that. It made me realize the impact that I'd had on her and really opened my eyes to my potential."
Hanchen herself was inducted into the Brick Township Memorial High School Hall of Fame in 2017, where she had coached from 1982 to 2014.
Former student Rebeccah McGettigan said Hanchen taught her "so much about passion, leadership and dedication." She later felt like life had come full circle when Handchen retired from teaching and McGettigan was hired to take her position.
"I remember sharing the news with her as she told me how proud and excited she was for me. Specifically I said to her, "I hope I can fill your shoes," she said. "I am the teacher and cheerleading coach I am now because of her. She touched the lives of many students and cheerleaders and will be so missed."
Former BTMHS student Gia Fontana said Handchen spent her life cultivating strong-minded and strong-willed young women.
"I never understood why you pushed me so hard until I realized it was because you saw the best in me," said Fontana, in a heartfelt post left on Handchen's Facebook page. "Coach Handchen, the mother of Brick Memorial Cheerleading, may you rest in the sweetest peace."