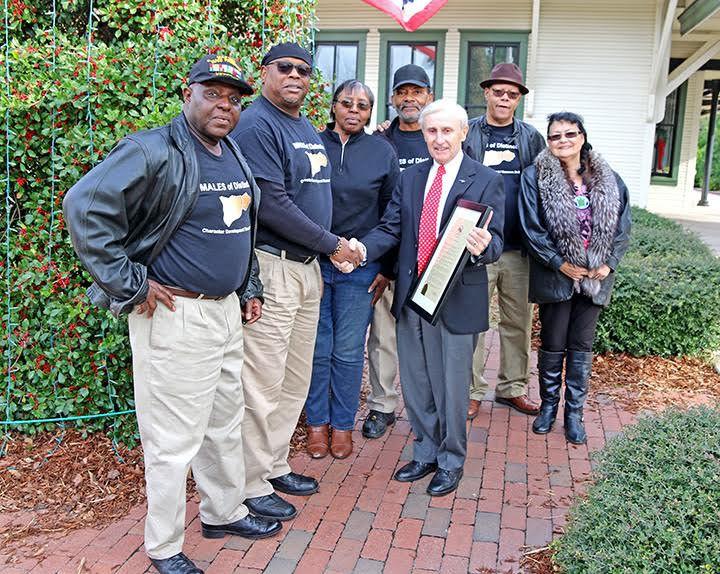 In honor of Giving Tuesday, Southern Pines Mayor Pro Tem Jim Simeon presented a proclamation to M.A.L.E.S. of Distinction, a local nonprofit that serves young men in the community.
Giving Tuesday is a national movement that encourages people to make charitable contributions on the Tuesday following Thanksgiving.
The proclamation was presented to Anthony McCauley, founder and CEO of Males of Distinction, and several volunteer leaders with the Rufus McLaughlin American Legion Post 177, on Monday morning.
M.A.L.E.S., which stands for Making Achievable Life Enhancing Strides, was created to help local young men, who range in age from 8 to 18 years old, build confidence and self-esteem. Program participants meet on a weekly basis, in addition to a Sunday morning ministry and special trips throughout the year.
This fall the program expanded its outreach to offer an in-school program at Aberdeen Elementary, in addition to the regular weekly meetings.
McCauley said donations are welcome and needed, even after Giving Tuesday has concluded.
"This program is not a social group. We have fun but it is about teaching something. I am expecting great things from these young men."
For more information about Males of Distinction, to volunteer or make a donation, call (910) 286-3894 or visit online at malesofdistinction.com