Celebrating one of the language's most prolific playwrights, contestants in the English-Speaking Union's Shakespeare Competition brought the drama to their interpretations of The Bard at The Village Chapel on Saturday.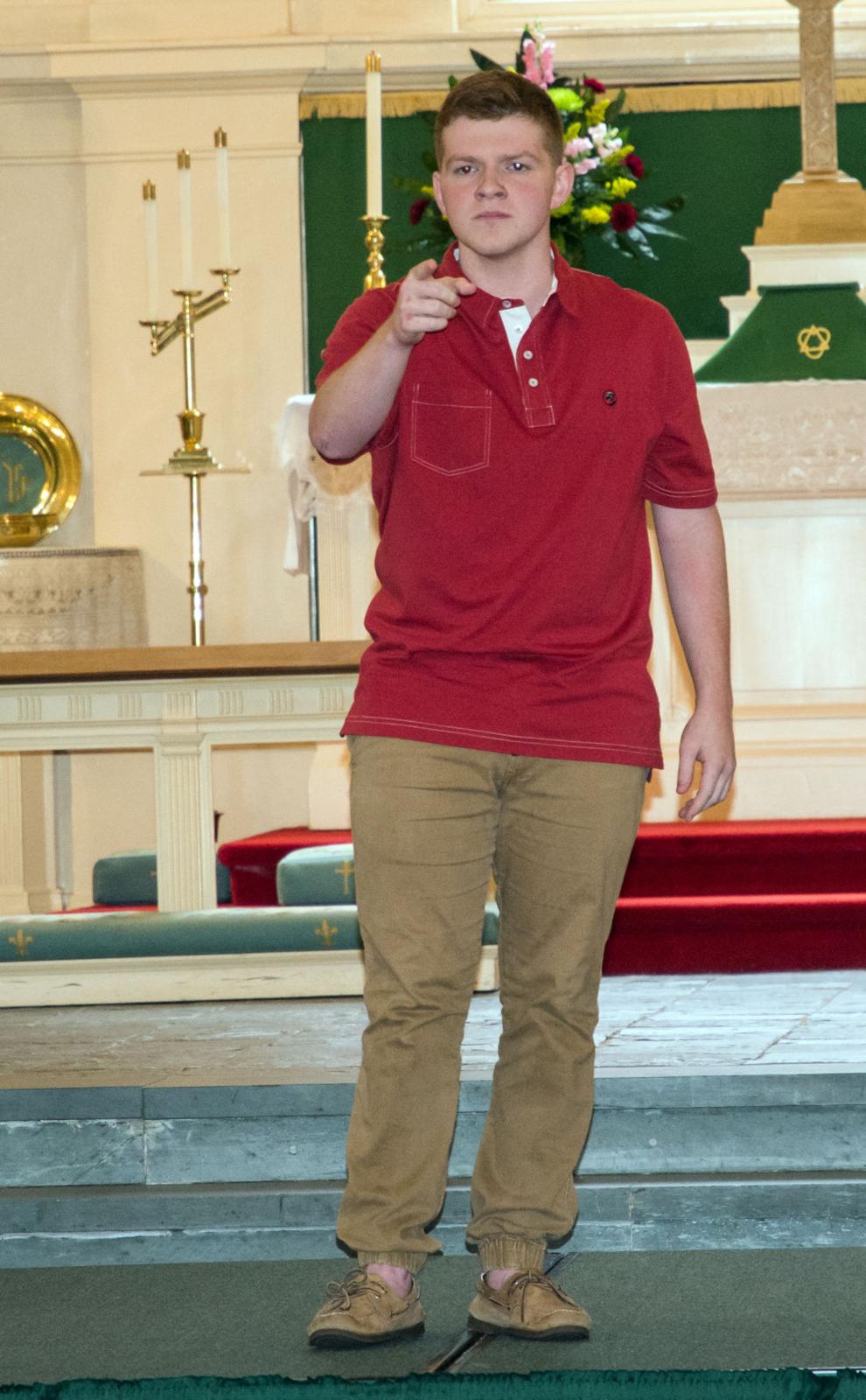 Though there were a few seasoned young actors among the nine high school students competing, they didn't have props, costumes, or co-stars — just a monologue of roughly 20 lines from one of Shakespeare's plays and their choice of his 154 sonnets.
They were judged by the Rev. John Jacobs, Sandhills Community College English instructor Barbara Danley, and Jessica Osnoe, an English teacher at Fayetteville Academy and artistic director of the Fayetteville-based Sweet Tea Shakespeare theater company.
But what's so hard about speaking English? Plenty, it turns out, when the English is Early Modern.
Jenna Burns, a junior at The O'Neal School, was declared the winner for her monologue from "The Two Noble Kinsmen," one of Shakespeare's lesser-known comedies. She first tried out for the competition to fulfill a course requirement in ninth grade, but soon discovered that understanding Shakespeare unlocks a world of allusions found in more contemporary literature.
Her selection, spoken by the character of the jailer's daughter, instantly clicked the first time Burns read it. Her delivery of "I love him beyond love and beyond reason, or wit, or safety. I have made him know it. I care not, I am desperate," would not have sounded out of place in a high school hallway.
"You just know it's right and there's a lot you can do with it," she said. "Basically I just wanted to do something fun."
Even in her third year competing, though, Burns said that it takes work to completely understand a passage of Shakespeare. In the 21st century, it's not cheating to resort to online help.
"Once you start working through it and understand where the character is coming from, you start to learn what they're saying, and it makes more sense," she said.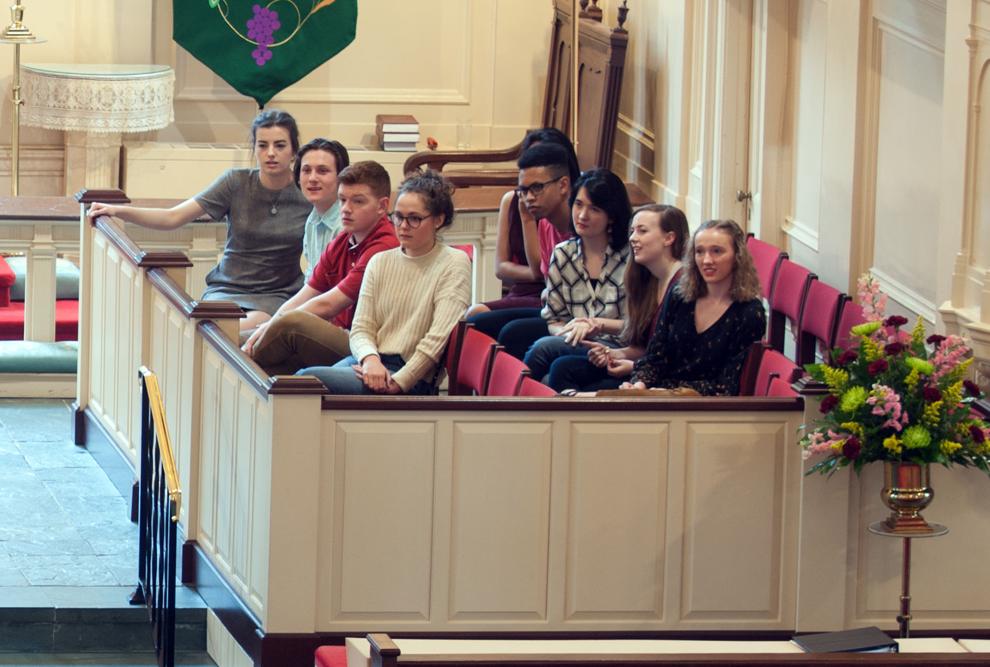 As the winner of the E-SU Sandhills branch competition, Burns will compete against 55 other students in the national competition in New York at the end of April. The first prize in that competition is two weeks at the Royal Academy of Dramatic Art in London.
Runner-up John Ambrose, a senior at Union Pines, brought the full force of caricature to Rumor's prologue from "Henry IV, Part 2."
"It was an interesting piece, and it kind of stuck out to me because it wasn't even human; it was literally rumor incarnated as a person," he said. "I tried to put more of a Rumpelstiltskin twist on it."
Skills acquired in Judy Osborne's advanced theater class helped to a point, but sorting out the language was an unusual dimension.
"Once you understand what you're saying, you have to work on it coming out smoothly, because even though it's foreign to you, it wasn't foreign back, then so it needs to come off just like regular conversation would," said Ambrose. "That's always the biggest struggle for me with Shakespeare."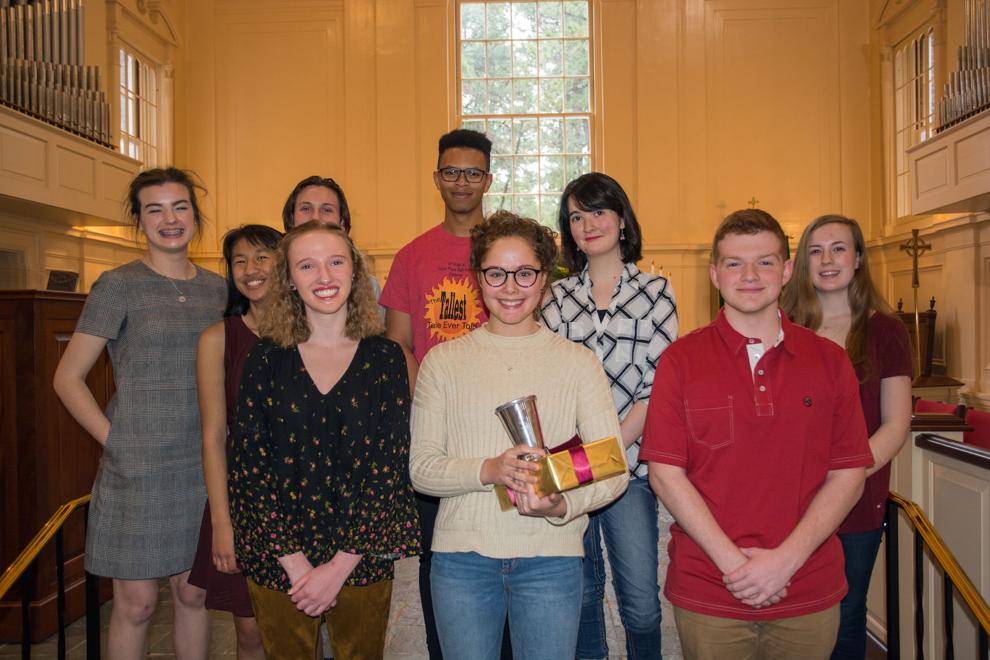 Pinecrest sophomore Livie McCue was last to perform, blending pantomiming honed through her school's speech and debate program to Jacques' monologue from Act 2 of "As You Like It." With parts in that play, as well as "The Tempest" and "Hamlet," in her repertoire, Shakespeare is practically her second language.
"I fell in love with the language; it's so beautiful and eloquent to me," she said. "You look up the words, you look up annotations. The memorization is not as hard as people think because of the iambic pentameter. You can kind of anticipate what word might come next."
Also competing were Ashton Dillon, North Moore; Jeffrey Keyes, Union Pines; Ayden Peters, Pinecrest; Charlize Quindara, Pinecrest; Alison Richard, Union Pines; and Lauren Wadas, Pinecrest.