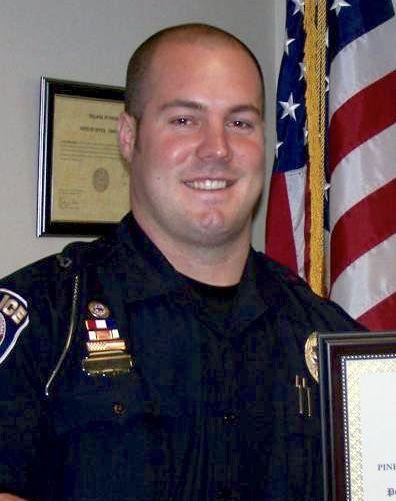 A former Pinehurst law enforcer has taken charge of the Robbins Police Department.
During Thursday's meeting of the Robbins Board of Commissioners, Lawson Thomas was introduced as the town's new police chief. He replaces Rob Tew, who announced his resignation in June.
Thomas was previously a member of the Pinehurst Police Department, where he was named Officer of the Quarter in October 2014. He left the agency to join the Alcohol and Liquor Enforcement division of the State Bureau of Investigation.
He is also a former employee of Southern Software, a Southern Pines company that provides digital record-keeping solutions for municipal police departments. David Lambert, town manager for Robbins, said Thomas holds degrees in criminology and public administration.
In his letter of resignation, Tew wrote that he had accepted a job with another law enforcement agency. He had worked for the Robbins Police Department since 2004 and was named chief after Jeffrey Sheffield retired from the position in 2016.
Tew's departure came shortly after Lambert announced his resignation. Friday was expected to be Lambert's last day, but on Thursday he agreed to stay on an interim basis while the town continues its search for his replacement.