Business owners in downtown Aberdeen are putting finishing touches on a series of a hero-themed fire hydrants.
According to Jackie Cornell of the Downtown Aberdeen Advisory Committee, a dozen hydrants are being painted to pay homage to superheroes from comic books, cartoons and other pop culture. The idea, Cornell said, came from the Aberdeen Fire and Rescue Department.
"They really liked the idea of having a hero on every corner," she said.
Nine hydrants had been completed as of Friday morning. Firefighters and other first responders are expected to vote for their favorite designs during the Aug. 26 meeting of the Aberdeen Board of Commissioners.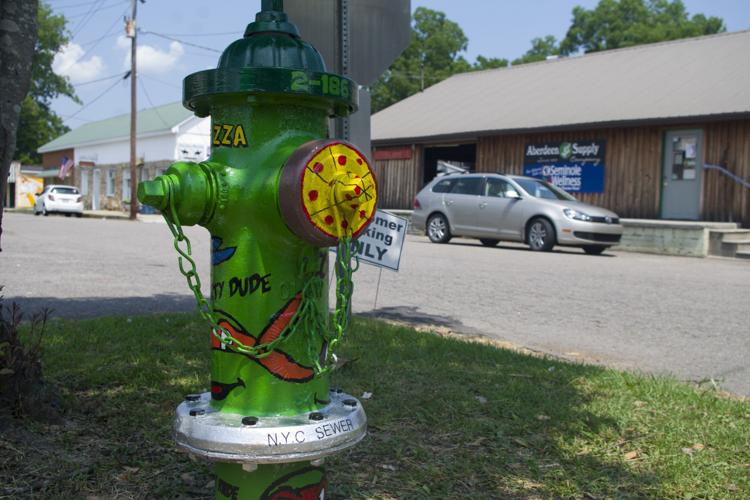 Several of the hydrants are graced by well-known crusaders from comics like Wonder Woman, Captain America and The Flash. Members of the Teenage Mutant Ninja Turtles are painted on the hydrant outside Davenport's Galaxy on North Sycamore Street.
Underdog, the caped canine from the eponymous 1960s cartoon, is featured on the hydrant near American Legion Post 72. The likeness of Chesty XIV, the bulldog mascot of the U.S. Marine Corps., is painted on the hydrant at the corner of North Poplar and Knight streets.
Adele Buytenhuys of Serendipity Art Studios and Colleen Goepfert of C. Goepfert Photography teamed up to paint the bulldog. On Thursday afternoon, Buytenhuys was adding a few final details to the painting.
"I think it's fantastic," she said of the project. "This is a great start for trying to make Aberdeen an artsy town, along with our beautiful mural."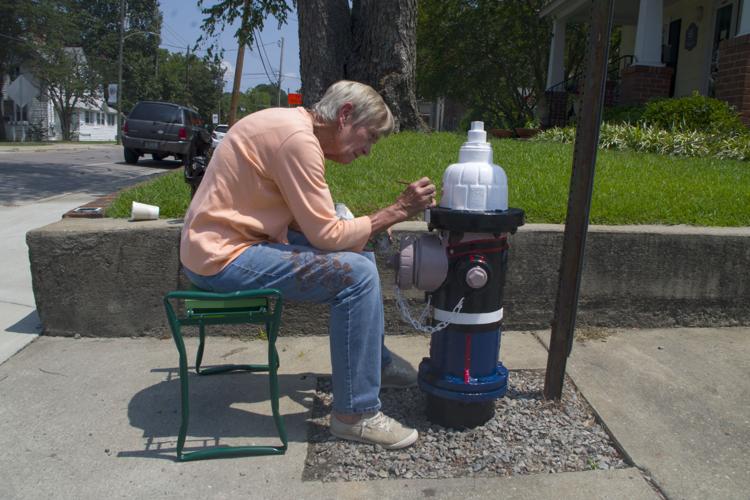 Painted earlier this year by Sanford artist Chris Dalton, the mural is a panoramic collage splashed across the side of Stella Decor and More in downtown Aberdeen. It overlooks Pony Express Way behind the downtown post office.
Cornell said that response to the hero-themed hydrants has so far been positive.
"It's something different that contributes to the art culture we're trying to share in downtown Aberdeen," she said.