Before Gary Richardson became a pastor, he was a rudderless young man without a fixed address. Struggles with depression and drug addiction, he said, had reduced him to living in a "crack house in Ellerbe."
Richardson now serves as CEO of New Life Christian Ministries of the Carolinas, a Rockingham religious organization that recently turned a vacant middle school into a haven for unsheltered people in Richmond County.
The project is being considered as a potential model for a newly formed committee to help the homeless in Moore County, where efforts to open a shelter have repeatedly foundered.
Cliff Brown, a retired sergeant with the state Department of Corrections and former president of the State Employees Association of North Carolina, spearheaded the committee after The Pilot published an article earlier this month about the county's unsheltered population. The article, which included a look inside an encampment for displaced residents in Southern Pines, "stirred the pot," Brown said.  
More than 50 people attended the committee's second meeting Tuesday in Aberdeen. The group invited Richardson to give a presentation about Place of Grace, the shelter he opened after overcoming some of the challenges that derailed similar projects in Moore County.
For more than 20 years, the Baker House was the only homeless shelter in Richmond County. When the facility was destroyed by a fire in 2013, the county's homeless population fanned out to encampments.
Several nonprofits "rose up and tried to do different things" to replace the facility, Richardson said, but none were successful.
"We had about 40 people in tents living behind our church," he said. "They didn't have anywhere else to go."
An opportunity surfaced two years ago after the Richmond County Board of Education closed Rohanen Middle School. County commissioners bought the campus for $100 in June 2018.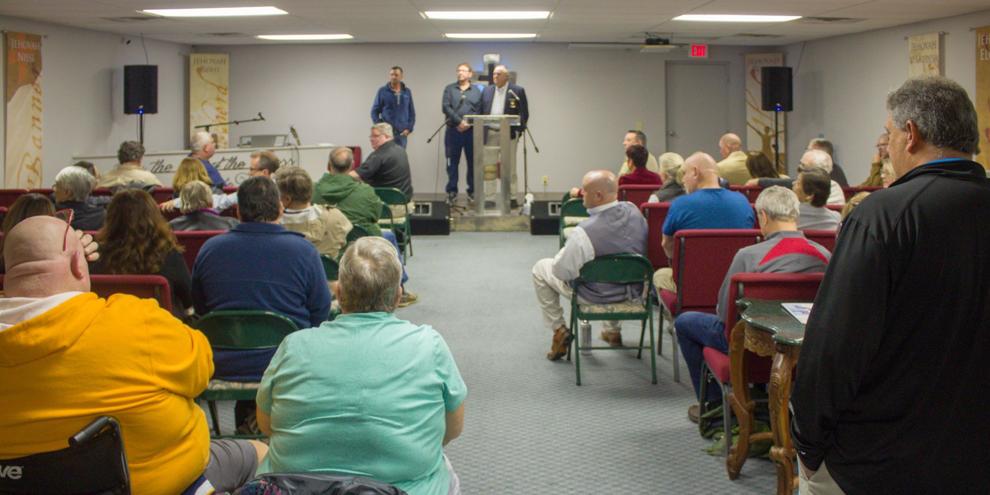 Richardson believed the school building, which already boasted a large kitchen and other amenities, could be easily transformed into a homeless shelter. He negotiated a trade with the county, offering 26 acres of land he owned in exchange for the 11-acre property containing the school.
Richmond commissioners approved the deal in July. Because Place of Grace is overseen by a religious organization, Richardson said he was able to circumvent many of the obstacles faced by traditional nonprofits.
"From a nonprofit standpoint, you will have to deal with your zoning boards and your county commissioners, you will have to get permissions and permits," he said. "As a church, however, you fall under ministry — and the state can't tell you what to do when it comes to ministry."
Richardson's story was meant to help the committee envision a possible path forward, though the conditions that paved the way for the Rockingham shelter might be difficult to duplicate in Moore County. Fritz Healy, meanwhile, presented the group with a cautionary tale.
Healy is the owner of Healy Wholesale, a beer and wine distribution company based in Fayetteville. He sought permission in 2015 to open a privately funded shelter in Southern Pines. But the project, he said, repeatedly slammed against the same bureaucratic roadblocks Richardson managed to avoid.
"I'm probably the foremost authority on the problems you're going to bump into," Healy said during the meeting. "I went five times in front of city hall to beg (the council) to let me use my own money to open a homeless shelter, and I got rejected like seven times."
Healy and his wife had established a foundation to open a shelter geared toward homeless men. While there are some temporary shelters and transitional housing programs available to homeless people in the Sandhills, those opportunities are limited to women and their children.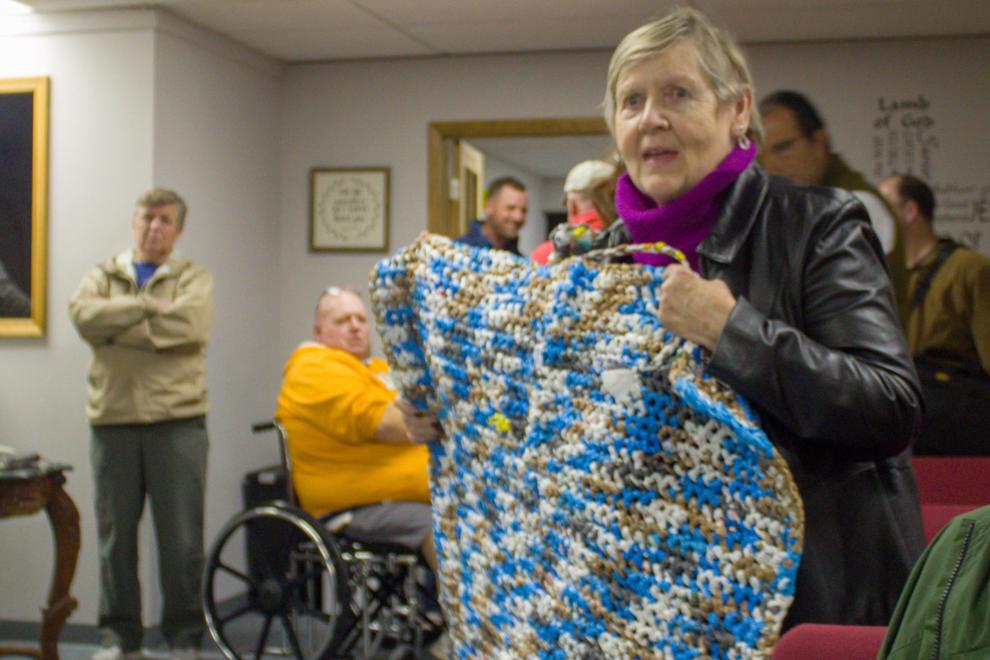 The proposed shelter was met with resistance from officials like Southern Pines Police Chief Bob Temme, who advised the council that a shelter could "create a large homeless population that does not currently exist." Temme told council members the facility would sap time and energy from local law enforcement.
After months of discussion and public debate, the council voted to allow homeless shelters in the town's general business district.
Still, it wasn't the decisive victory Healy had hoped for. He has been unable to find anyone willing to rent out a suitable building in the approved district. Healy said he offered a large sum of money to a church with space in the district, but the church declined.
"It was swimming uphill," he said.
Jon Rachels, a musician and community organizer who is involved with the committee, said homelessness is often "swept under the rug" in Moore County.
"We don't want outside people knowing that we have these issues, but we do."
Rachels is the director of Operation AWOL, a nonprofit created in the aftermath of Hurricane Florence to help displaced families in Vass. The storm caused extensive flooding in the small community, where many residents live below the poverty line.
"Moore County is a special type of county because our median income is so high, (but) that's not a real number," he said. "We have some of the poorest, most destitute people you've ever seen in your life."
It is difficult to know the true extent of homelessness in Moore County. The county's unsheltered residents were not tallied during last year's Point-in-Time Count, an annual survey designed to provide a statistical snapshot of homeless populations across the U.S.
Multiple encampments for the homeless have been found in wooded areas across the county, but there has been no formal effort to count the encampments or identify the number of people living in them.
Brown hopes the committee will eventually serve as a "clearing house" for charities and churches that offer resources for the homeless. But before that can happen, he said the group must settle on an official name and appoint a board of directors.
"We've got to formalize who we are and what we're working toward," he said.
Inquiries about the committee to address homelessness can be emailed to Cliff Brown at cwbrown58@gmail.com.