Days after the devastating fire on May 30 that destroyed his family's business in Carthage, Ashley Sheppard knew he had big decisions to make.
Roland Gilliam, a general contractor who owns the Pik N Pig building and founded the surrounding Gilliam-McConnell Airfield that carries his name, was ready to rebuild.
"He came to me and said, "What do you want? Before we had always worked within the space we had. I never had the option to build, so I wasn't sure."
Looking for inspiration, a road trip was planned to check out some of the state's beloved barbecue destinations. Sheppard traveled east to Skylight Inn, a famous no-frills eatery in Ayden and visited Noble Smoke in Charlotte.
"If I had a blank check, this is what I'd want to build," Sheppard said. "It's a really cool place and the whole theme of the restaurant is a tribute to barbecue. Both places were awesome and we enjoyed looking around."
But while barbecue can be slow cooked, rebuilding the Pik N Pig business is on a more urgent timeline. Sheppard said he's been touched by the outpouring of support from the community.
Within hours of the blaze, organizers of the Pinehurst Barbecue Festival launched a GoFundMe campaign to help the Sheppards and their displaced employees — 11 in all, including the pitmaster, managers and several key servers. The online fundraiser has received over $47,000 in donations at this point. A separate GoFundMe created to support the Gilliam family has raised nearly $11,000 in donations to help defray some of the rebuilding costs not covered by insurance.
"It's not so much about the money but how the community sees us. Being in the restaurant business is tough. It is daunting to go back, but knowing people are supporting us really makes a world of difference."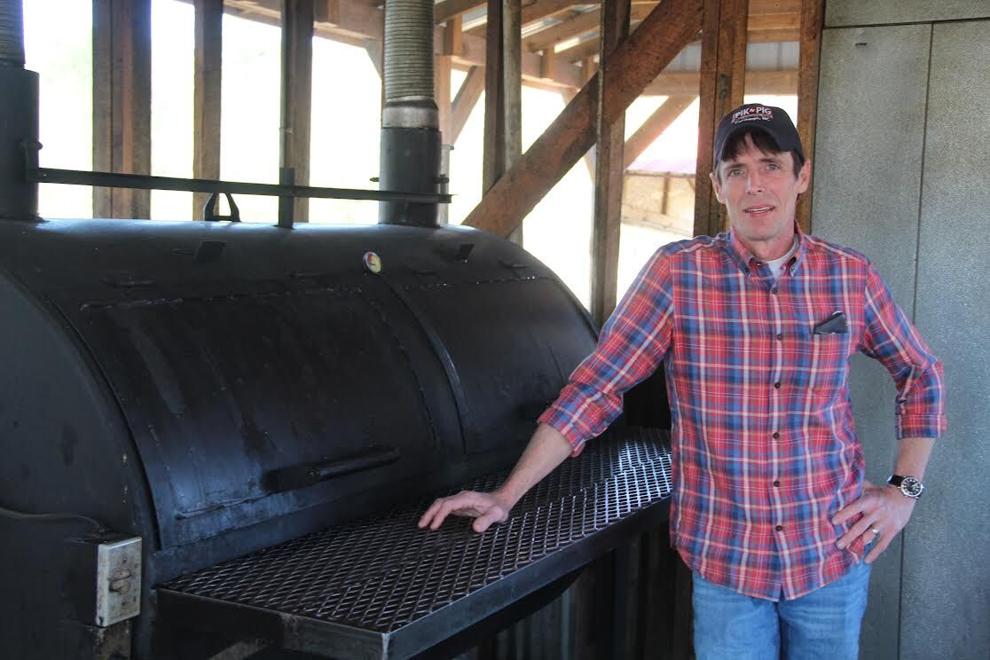 The rebuilt Carthage landmark will maintain the airfield runway as its focal point and will feature the same rustic wood slabs as before: Gilliam is milling those now. The historic post office windows where customers check out, rescued from the ashes, are being restored by Gilliam as well.
"We think there will be a lot of expectations so we are trying to keep everything as close to the same as possible," Sheppard said. "At the point of the fire, we were overwhelmed. Our kitchen was not keeping up with demand. So the new kitchen is going to be bigger. We'll see how that does, if we can keep up, before we look at expanding the dining room."
The expanded kitchen features some "upfront seating" where patrons can view the barbecue action. The outdoor patio — left mostly unscathed by the fire — will return. A new takeout window will add convenience for to-go orders.
Unfortunately, construction has been on indefinite hold while building permits are secured, a frustrating and lengthy process these days.
"We're ready to start. The roof trusses are ordered and will be here by the end of the month," Gilliams said. "I don't like to step on toes or push anybody and I'm not trying to make waves, but it is time to get going. We are ready to go."