Meteorologists say tropical-force winds and heavy rain from Hurricane Dorian could reach the Sandhills, with the most hazardous weather expected to arrive late Thursday.
According to the National Weather Service in Raleigh, the hurricane could bring as many as four inches of rain and 45-mph winds to a sliver of southeastern Moore County, which is currently predicted to see the worst of the storm.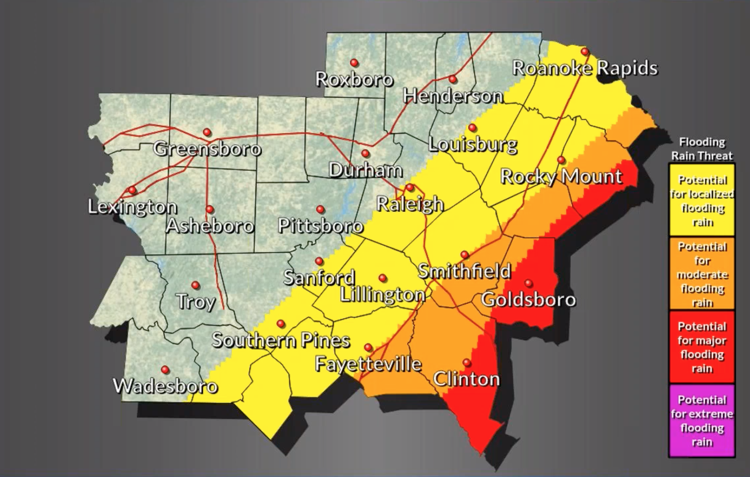 The hurricane was previously expected to have little or no impact on the region, but Dorian's erratic path defied early forecasts. The state's coast is now in the so-called "cone of uncertainty," a graphic used by meteorologists to illustrate a storm system's possible route.
Dorian battered the Bahamas on Monday morning, destroying thousands of homes and killing at least five people. Forecasters believe the Category 2 hurricane will "move dangerously close" to the Florida coast before traveling north.
Mandatory evacuations have been ordered for coastal communities in Florida, Georgia and South Carolina. Gov. Roy Cooper has signed an emergency declaration for North Carolina, but no government-ordered evacuations had been announced for the state as of Tuesday afternoon.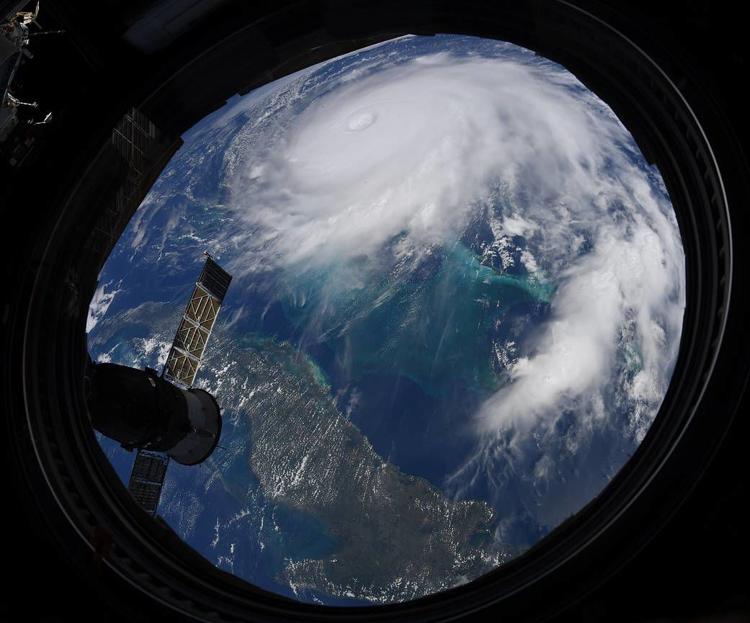 Scot Brooks, emergency manager for Moore County, said an emergency operations center will be established Thursday morning to "ride out the storm and handle any operational issues." He said a "skeleton crew" of employees from the county's Public Safety department will be stationed at the center.
According to Brooks, there is "no intent at this particular time" to open an emergency shelter. He said officials are currently "evaluating the need in changing some of the county's staffing hours," along with the hours for county-run services such as Meals on Wheels.
A groundbreaking ceremony for a building expansion at North Moore High School is being postponed because of the storm, but no class cancelations or delays had been announced by the school system as of Tuesday evening. Catherine Murphy, director of communications for Moore County Schools, said the district is "working closely" with emergency management officials and monitoring updates from the National Weather Service.
"It's just impossible to make that call (to cancel school) right now," Murphy said.
In anticipation of the hurricane, Amtrak has canceled service on its Silver Star route, which stops in Southern Pines. The company said service could resume Friday, depending on the weather.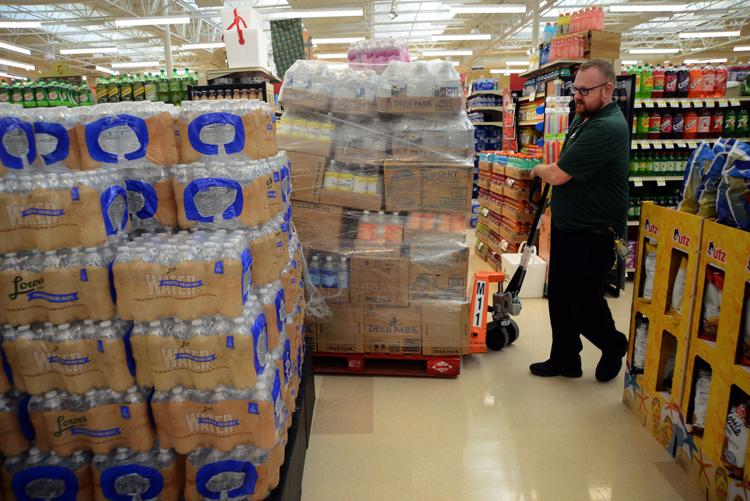 The storm comes almost a year after Hurricane Florence dumped 16 inches of rain on Moore County, causing more than $2 million in damage to local homes. That hurricane created long-term issues in communities like Robbins, where key pieces of infrastructure were destroyed by flooding.
About 28,300 people in Moore County lost power during Hurricane Florence. Duke Energy Progress, the area's largest electric provider, is telling customers to prepare for another round of storm-related interruptions.
"Hurricane Dorian is bringing strong winds and heavy rains that could result in downed power lines and significant outages," Jason Hollifield, the company's incident commander for the Carolinas, said in a statement. "Our line technicians, call center reps and other personnel are gearing up to respond, and we encourage our customers to prepare as well."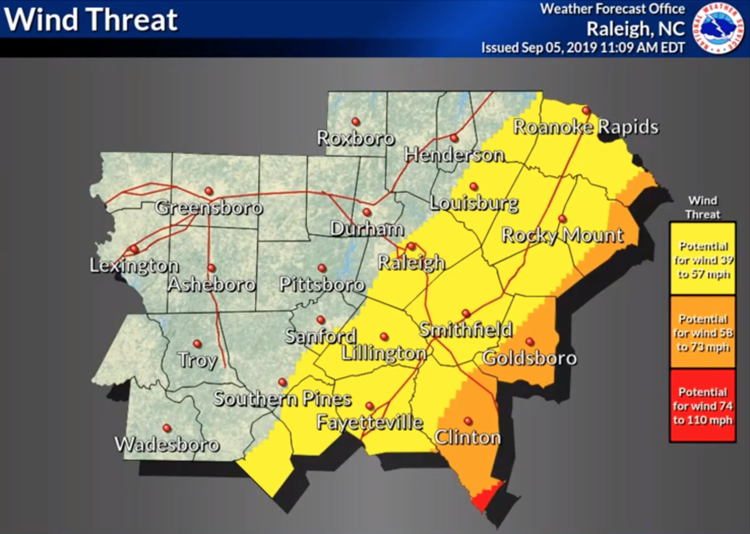 Based on the most recent path projections, Dorian could have a larger impact on Southern Pines than other communities in the county. Chief Mike Cameron of the Southern Pines Fire and Rescue Department said the town has been making preparations for the storm.
"We're watching the weather like everybody else is," Cameron said. "We anticipate the worst and hope for the best."