Elected officials, business owners and community leaders gathered Thursday to celebrate the surprising second act of Moore County's only multiplex.
The ribbon cutting at the renovated movie palace was a development few saw coming in May 2018, when the building was temporarily condemned following years of neglect and deferred maintenance. Known then as Sandhills Cinemas, it was arguably the most infamous business in Southern Pines.
Customers regularly called for boycotts of the 19-year-old establishment on social media. It ranked among the most poorly reviewed movie theaters in the state on Yelp.
Cindy Myrick-Lyons vowed never to return to Sandhills Cinemas following an unpleasant experience there with her wife in 2017. The multiplex, Myrick-Lyons said, was the "nastiest, grossest place I've ever been to in my life."
After learning the cinema had been renovated and taken over by Paragon Theaters, a Florida chain, Myrick-Lyons decided to give it another chance. Her expectations were low when she returned for a screening of "The Lion King" in July.
"I was highly impressed with what they've done and accomplished," she said. "They really paid attention to what some of us had said, which is something I never thought would happen."
Standing in the lobby of Paragon Sandhills on Thursday, Southern Pines Mayor Carol Haney said she was similarly impressed with the cinema's turnaround.
"They're investing in our community, and I'm sure it was a big investment to tear this all down, basically, and start all over again," Haney said. "Going into the auditoriums now, it's kind of like you're in a different town."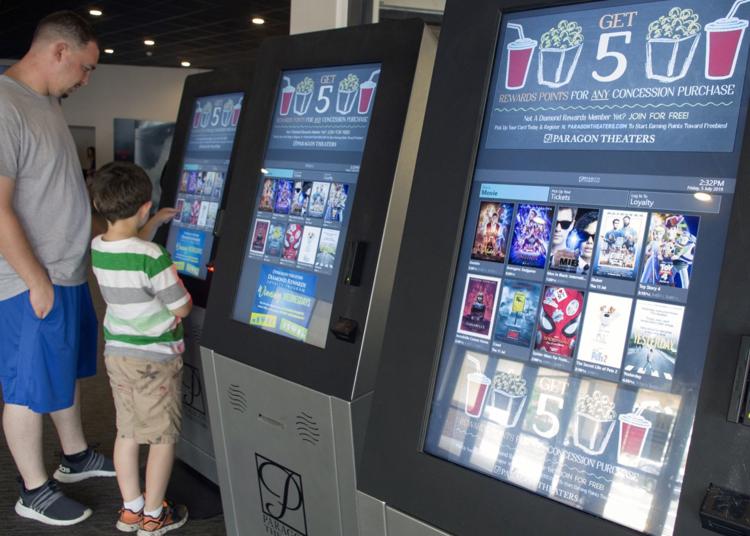 Michael Whalen Jr. and Mike Wilson, co-owners of Paragon Theaters, knew renovating the facility was only half the battle.
The Brucewood Road business, which outlasted competing establishments to become the county's only multi-screen cinema, saw its reputation diminish under its previous Florida-based owner Frank Theaters. More than 180 code violations were documented at the deteriorating multiplex from 2015 to 2018 by the Southern Pines Fire and Rescue Department.
Customers complained for years about unsanitary conditions at Sandhills Cinemas. Photographs published by The Pilot showed tattered auditorium chairs, stained carpeting and crumbling ceiling tiles at the facility, among other issues.
After taking over the embattled multiplex, Paragon Theaters announced an extensive renovation. Many residents were skeptical: Frank Theaters had promised an ambitious facelift in 2012 that never came to fruition.
But the new management followed through. In addition to remodeling the facility, Paragon Theaters added several amenities to create a more comfortable experience for moviegoers.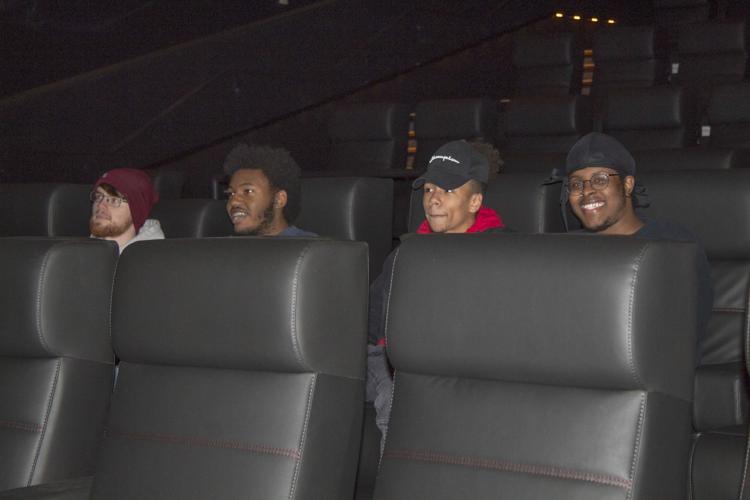 The tattered folding chairs have been replaced with reclining seats, and the auditoriums boast upgraded screens and sound systems. The lobby now features expanded food offerings and touchscreen kiosks that customers can use to buy tickets.
"We are very excited to complete renovations at the Sandhills theater and be able to provide the finest theater-going experience to our patrons," Whalen said in a statement. "We have invested a substantial amount into the facility to refresh everything from seats to concessions as part of our commitment to provide the finest movie-going experience in the area."
And there's more to come. Paragon Theaters says it plans to offer beer and wine at the multiplex in the near future.
"They've done a wonderful job turning things around," Haney said. "People are coming here, and they had been staying away."