The delicate white blooms on Lee Gulley's camellia plants are just a bonus. The real treasure is the new growth shoots at the top of his ornamental evergreens.
"It's the tip and the top two leaves, that's what you pick," said Gulley, who is building a fledgling farm-to-cup tea leaf enterprise. He's cultivated about 500 plants on his Lobelia property so far.
Growing tea wasn't on his radar a few years back when he visited the Fayetteville Camellia Festival. But during the event, his family participated in a Japanese tea ceremony and Gulley was smitten.
Black tea, green tea, oolong tea and white tea are considered the four true teas. What's remarkable is they're all produced from the same species, the common tea plant or Camellia sinensis.
"I had always liked tea and they had a few tea plants for sale at the festival. Slowly I began to build up a collection and started doing more research. North Carolina is about as far north as you can go to successfully raise a tea crop."
A landscaper by trade, Gulley has lived in the area since the 1980s. His brother owns Gulley's Garden Center in downtown Southern Pines. Both grew up in tobacco country in Edgecombe County.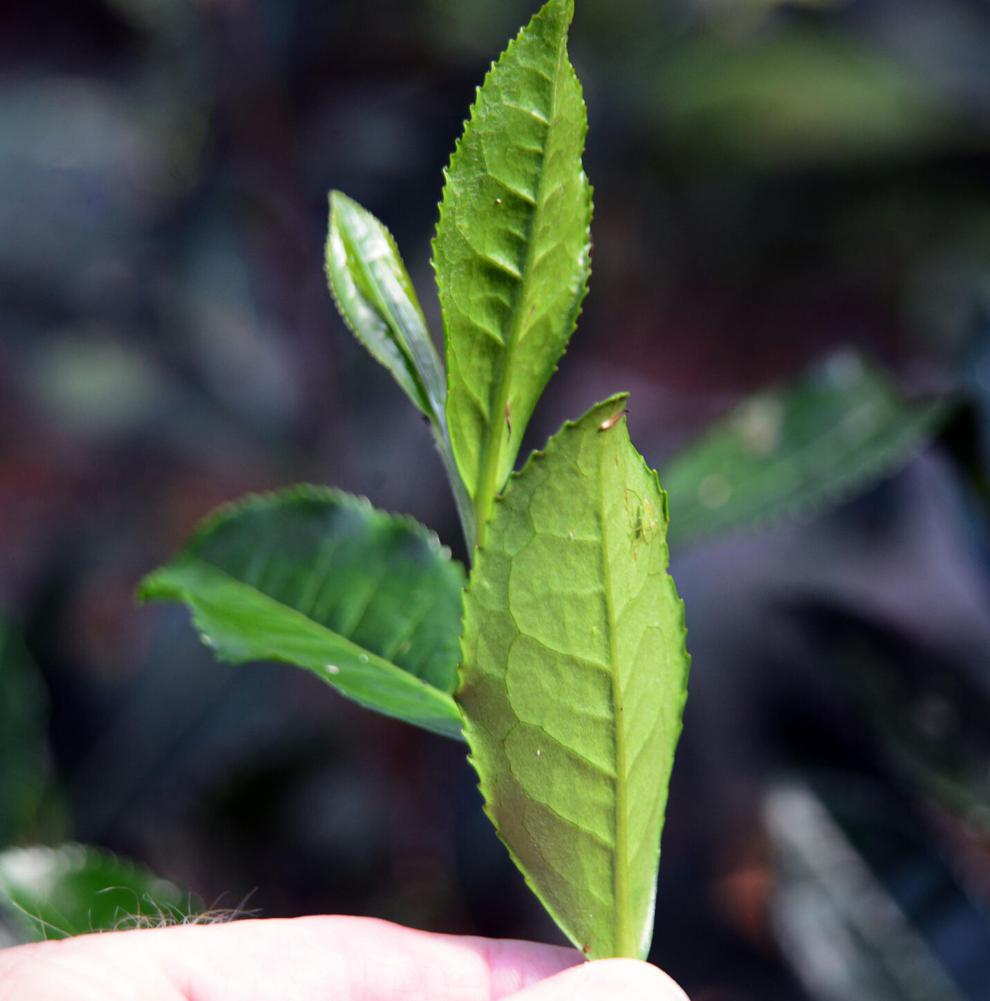 "Our entire family enjoys growing things. On my own, I learned about tea, how to pick it and process it."
Gulley also figured out that he'd need a whole lot of plants to produce enough material to market his tea commercially. He and his wife, Karen, established Pinehurst Tea Garden in the Lobelia community near Vass, where he grows his plants organically, though the farm is not officially certified as organic.
Recently the couple constructed a processing shed with an outdoor gas-fired cooking area, thanks to a $7,700 grant through the University of Mount Olive AgPrime program. The funding is supported by the North Carolina Tobacco Trust Fund Commission and allocated to North Carolina farmers for new and/or innovative projects in communities that have been negatively impacted by the downturn of the tobacco economy.
Gulley said the watertight shed provides space to dry out and roll the tea leaves, and also means the operation can meet state food safety requirements. There are different processing methods for black tea and green tea, which are the two varieties he plans to specialize in. The goal is to begin selling commercially next spring.
"I'm still in the developmental stage," he said, noting there's been a steep learning curve, especially when it comes to roasting the green tea leaves properly. He's also spent about four years perfecting when, where and how deep to prune the plants for best results.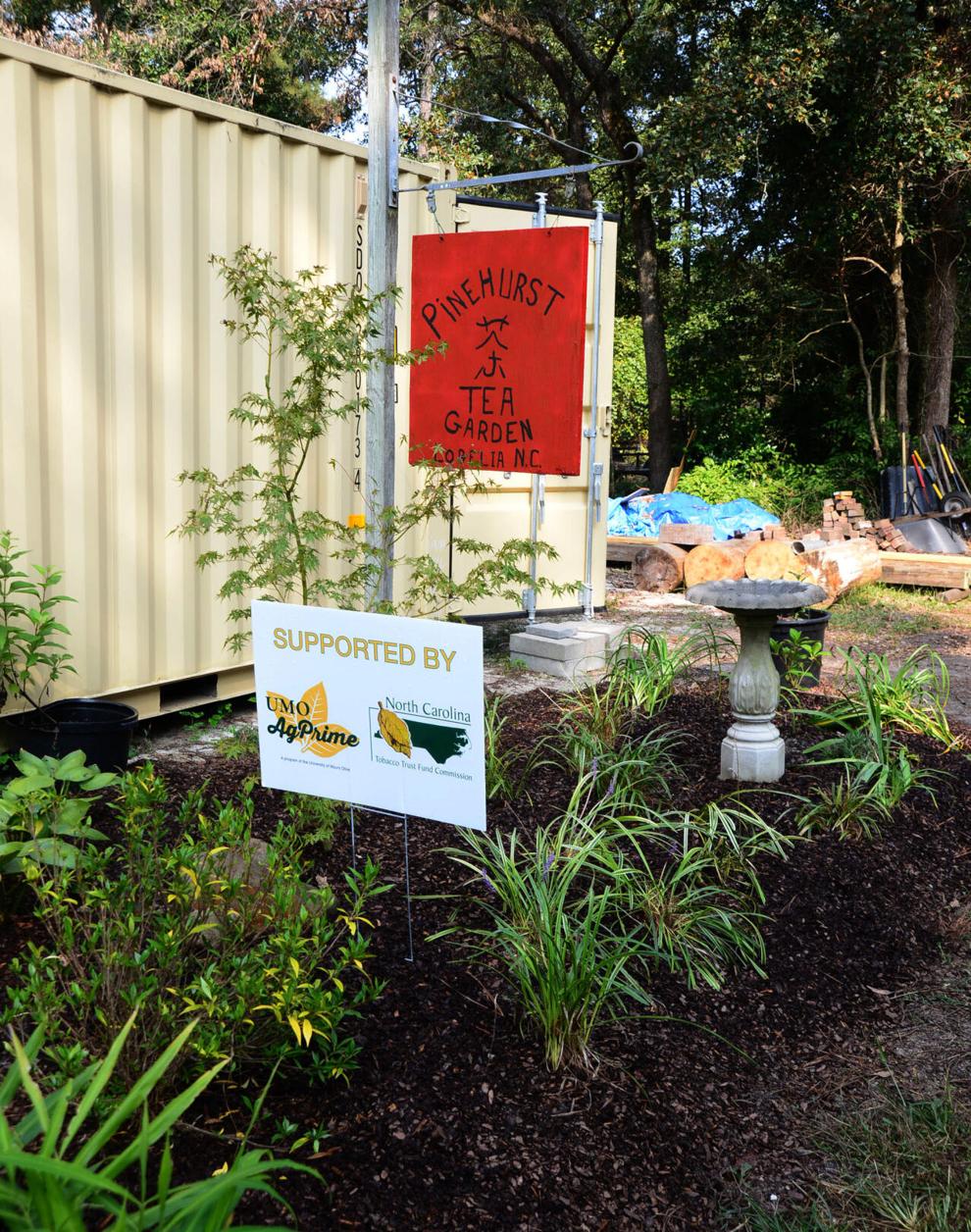 Camellias are slow-growing but easily maintained. They are also heat and drought tolerant, and like sandy well-drained soil. The Sandhills are a pretty ideal fit, agriculturally, but Gulley said it still takes practice and patience.
"It is a labor intensive crop" and requires handpicking each shoot to make sure the leaves are not damaged in the harvesting effort. Gulley said cut leaves lose both value and flavor and are the reason tea can sometimes taste bitter.
Pinehurst Tea Garden products will be marketed online by next year. For now, Gulley said he's looking forward to meeting other hobby growers and keeps busy selling daylilies, another of his artisanal crops, at local farmers markets. To contact Lee Gulley, email pinehursttea@gmail.com